Beauty, jewels and jewel thief!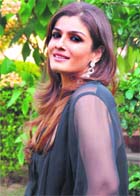 Mast Mast girl, Raveena Tandon brings the glamour to town to unveil gold and diamond jewellery
No matter what age group a woman belongs to, the thing that binds women across the globe in one string is the passion for jewellery. Gold, platinum, silver, you name it, and it has lovers all over. Keeping this philosophy in mind, and making for a perfect Sunday afternoon is the warm October sun, lots of jewellery Raveena Tandon and the two bad boys of Bollywood-Puneet Issar and Ranjit.



IVORY & EBONY: Raveena Tandon

Thought for music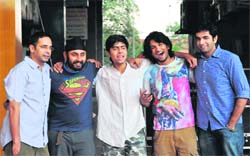 The first thing that strikes about the band Faridkot is self explanatory. Even before we can complete the clichéd question, pat comes the reply, "It's has got nothing to do the place. There's no actual reason to name the band Faridkot also.




NOTE WORTHY: Band members of Faridkot

For friends' sake
It was a relaxing Sunday in Chandigarh and so was the mood of Puneet Issar, the renowned actor and director from Bollywood, here for a jewellery fashion show at Hotel Mount View.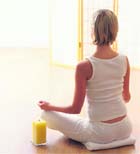 GET PHYSICAL
Breath of health
We know that changing season has most of us falling sick. The arrival of winter means it's time to stock up on anti-cold tablets and cough drops. It's difficult to avoid contact with viruses at this particular time of the year. We can, however, choose to take actions that can boost our own immunity so that we are less susceptible. So, yoga can help by strengthening and balancing our immune system. Yoga postures, pranayama, and meditation are very powerful tools that stimulate our immune response depending on the situation. Bhastrika pranayama is the easiest technique to strengthen the immune system.
Master Chef
Sweet nutrition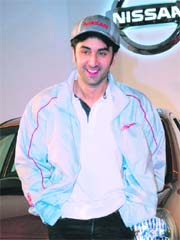 right talk

: Ranbir Kapoor
How you pile on pounds?
A hormone like leptin could hold the key to why and how people pile on pounds. Our bodies secrete leptin in response to increasing fat deposits, said Tony Tiganis, professor in biochemistry at the Monash University's Obesity and Diabetes Institute.