tax tips
Conveyance deed will prove ownership
S. C. Vasudeva
Q. I am occupier and tenant of one shop. On the basis of my occupancy and being a tenant of the custodian the department concerned had transferred this shop to me in 1969 and a 'Deed of Conveyance' was also issued to me. In 2006 one party after concealing fact and producing some documents, without giving any notice to me, fraudulently got the Registry of my shop in its name. Now I fear that on the basis of this Registry, they may sell my shop to some bad elements. Please tell me what should I do in this case? I am a middle class senior citizen and can't grease the palms of greedy officers who have approached me.
— Howvasia K.B. Lall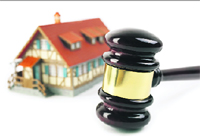 A. I presume that the property referred to in your letter was vested to the custodian by virtue of an enactment passed by the competent authority. Therefore, the conveyance deed executed in your favour by the custodian is a valid document for proving your ownership rights in the said property. You are in possession of the shop and any person claiming ownership on the basis of a forged document will not be able to sustain the claim in the court of law. However, you can't take any action on the basis of any verbal information. In case you are sent a legal notice, on the basis of which a person claims to be the owner of the property, then you will have to approach the competent court for getting the matter settled. I can understand your predicament that you are a senior citizen and, therefore, will have difficulty in fighting a court case. However, on the basis of the facts given in the query, it may be inevitable. The original conveyance deed and mutation records of the corporation would enable you to prove your ownership.

Q. Kindly clarify:
l I was allotted a plot by HUDA in Karnal in August 1995, for total amount of Rs 1, 70, 003. Out of this total amount a sum of Rs 15, 455 and Rs 27, 048 were paid within 30 days of the allotment. The balance amount was paid in six installments with interest and extension fee amounting to Rs 2, 02, 482 up to March 2003. Besides this, a sum of Rs 10,100 was paid as conveyance deed cost and Rs 17,850 as non-construction extension fee was paid in May 2011. Hence, a total amount of Rs 2, 72, 933 was paid by me between August 1995 and May 2011.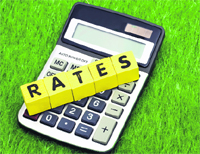 l The possession of the said plot was taken by me in June 1998.
l The plot in question was sold by me in May 2011, for Rs 31 lakh.
l I purchased a house/flat in Solan for Rs 11 lakh in June 2011. In addition to it, an amount of Rs 77,000 was paid as registration fee in Tehsil Office.
l Out of the balance amount of Rs 19, 23, 000 (31, 00, 000 - 11, 77, 000), a sum of Rs 12 lakh was gifted to my three daughters (Rs 4 lakh each).
I want to know how much amount I have to deposit as income-tax/capital gain plus E.C. keeping in view, the price index of land and the amount gifted to my daughters.
— Shakuntala Rani
A. On the basis of the figures given in the query, the aggregate cost of plot works out at Rs 2,72,935 as against Rs 2,72,933. The indexed cost thereof works out at Rs 5,02,275. The amount of tax payable on long-term capital gain of Rs 14,20,725 would workout at Rs 2,92,669 @ 20.6%. The above amount of tax has been computed after taking into the account in the indexed cost of the plot at Rs.5,02,275. The indexed cost has been computed on the presumption that the entire amount including six installments of Rs 2,02,482 was paid in the year 2002-03. The amount of Rs 12 lakh gifted by you to your daughters will not effect the computation of the amount of capital gain and the tax payable thereon.

Q. My father purchased a 165 sq.yd plot in Delhi in July 1965, at a total cost of Rs 900. He constructed a one-room set on the said plot in the same year at an approximate cost of Rs 3,000. As the family grew additions costing Rs 6.55 lakh were made to the house as follows : Year 1975-Rs 5000; Year 1981-Rs 1 lakh; Year 1998-Rs 5.5 lakh. In October 2011, he sold the house for Rs 80 lakh and purchased a flat costing Rs 45 lakh.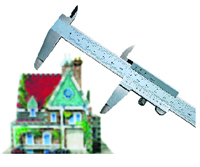 Please advise:
l What will be capital gains tax on the remaining amount of Rs 35 lakh?
l If he invests Rs 20 lakh in NHAI then what will be tax liability on remaining sum of Rs 15 lakh. Is this allowed?
l He is a senior citizen and a pensioner and does not file income tax return. Will he have to file the Return now onwards?
— Rishpal Singh
A. You have the option of adopting the fair market value of the house as on April 1, 1981, which would have the effect of increasing the cost of Rs 3,900 to a sizable amount. As you have not indicated the fair value of the house as on April 1, 1981, it is not possible to compute the amount of capital gain. You should approach an approved valuer to obtain the fair market value of the house as on April 1, 1981. It will be possible to compute the correct amount of capital gain on the basis of said fair market value.

Q. I want to know about the details of lease of immovable property and also how the word permanent lease differs from perpetual lease? I request you to give details on the above.
— Raghavendra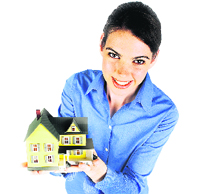 A. A lease with reference to a tangible property means a contract by which a person owning a property grants to another person the right to possess, use and enjoy it for a specified period of time in exchange for periodic payment of a stipulated price (generally referred to as rent). A perpetual lease is a lease of land without limitation as to time. Such a lease, thus, contains all other elements of lease except that it is extended to perpetuity. I have, however, not come across a case of any permanent lease.

Withdrawal from capital gains scheme account
Q. You always advise to deposit capital gains amount in capital gains account in a bank before past date of submitting tax return in that financial year. Please clarify some doubts relating to withdrawal of money from that account.
l Do we have to inform the tax department about that account? If yes then what is the procedure for it?
l While withdrawing money from that account for purchasing a plot with intention to build a residential house within the stipulated period or for constructing a residential house, do we have to seek the permission of any income tax authority? If yes, then which authority or one has to submit any other document (affidavit etc) to the bank stating that the amount would be used for the said purpose or the owner can withdraw as much money as he requires and later on give an undertaking that the amount withdrawn was used for the said purpose.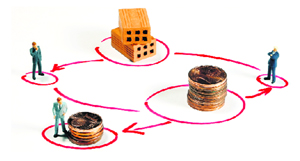 Please give all the possible details in this regard.
— Dr. Randhir Singh Saini
A. Your queries are replied hereunder:
l The amount deposited under the capital gain scheme is required to be included in the column 'deduction claimed under Section 54 etc.' in the relevant schedule of the tax Return. This column is part of the particulars of long-term capital gain which have to be indicated in the tax return.
l The amount deposited with the bank under the capital gain scheme is required to be utilised for the purposes of construction or purchase of a residential house within the specified period. The bank will have to be informed about the purpose for which the amount is being withdrawn. There is no requirement to seek any permission from the tax department for withdrawing such an amount.