Raising a storm
This is purely a matter of choice, you can choose from the following activities to get your blood pumping. Either you can sit in front of the television, and watch your blood pressure cross the permissible limit with every debate and discussion on fuel and food prices. Or you can go out and kick some dirt.


Songs of the land
Jugni doesn't take betrayal lying down. She is a non-conformist, lives on her own terms and knows how to give it back to her enemies. In the contemporary setting, versions of the Jugni song are dedicated to the woman who dares to rebel. Back in 1906 when the song Jugni was invented by certain folk singers, Bishna and Manja, there were two different theories. The first was that it's an ode to a woman wanderer (Jugni was derived from the word Yogini).


Live on line
Elvis Presley and Marilyn Monroe, both long dead, get new lives in an online game aimed at the 40-and-over crowd that seeks to tap into the Hollywood legends' eternal, and lucrative, popularity.
A warm hug!
"I'm in no mood to declare winters as I don't feel cold during day time but it does get chilly in the evening. So, what to wear," quips quips Priyanka Mohan, an MBA aspirant. Does the same thought run in your mind these days?


Art of the matter
It is when you enter this exhibition that you realise that talent truly sees no boundaries. From fashion experts to civil servants, Confluence, a degraphics initiative by Artscapes, in its second year has gone a step ahead and gives a colourful picture to the one year research of the artists and picks the best. Bringing together artists from Chandigarh, Canada and other areas, the exhibit focuses on bringing out the experience of the artists.


Colour block: A glimpse of some of the works at the exhibition Photos: Pradeep Tewari



Girls just wanna have fun!
Why should men have all the fun? Contrary to common belief that men enjoy more in business trips, a study has found that 94 per cent of female employees in India prefer work-related travel while most of them make the best use of it to wrap up personal works as well.
Blame it on work
Most of the working mothers have unhealthy children with problems like obesity, while kids whose moms work part time are better off, a lifestyle study by Assocham said. As many as 56 per cent of working women have children with problems such as overweight which may aggravate into lifestyle diseases like cardio-vascular disorder and fatty liver when they grow into adults.
Style file
The entire charm of keeping it stylish is being timeless. Keeping it effortlessly stylish is graphic designer Rishi Arora. Here is what he has to stay when it comes to fashion and style.
Your sense of style is…
I like to keep it formal yet classy. Its not essential to always stay casual and trendy. Formals tend add a bit of charm to an outfit
Butter effect
Dal Makhani
Dal Makhani is one of Punjab's most loved dishes. Rich in protein, this dal is popular across cultures. Traditionally, it is cooked on low flame, to get a rich creamy texture. When prepared in restaurants in India, , it is cooked slowly on low heat and usually has a large amount of cream and/or butter added. When cooked at home, moderate amounts of cream or butter are used.


Munni back with Anarkali!
Malaika Arora Khan took the nation by storm last year with Munni and Dabangg. She will be seen in an item song in Housefull 2 and has also planned something for Dabangg 2.

Item bomb: Malaika Arora Khan

Do you mind, mum?
Alcohol caused Amy Winehouse's death but her mother says the singer never drank in front of her because she respected her too much. The 27-year-old, who was found dead at her London home in July, knew she had a problem with alcohol but out of respect for her mother Janis, she wouldn't drink in her presence, reported a publication.

Katy goes catty
Pop star Katy Perry is taking her love for cats to the next level by naming her new perfume Meow, which she says has been inspired by her world tour. The 27-year-old has been working on her scent, the follow-up to her debut perfume Purr.

Cat woman: Katy Perry

Head over heels
Hollywood actress Amanda Seyfried had a high heel mishap on the sets of new movie In Time, which resulted in Justin Timberlake collapsing on top of her. The 25-year-old actress was shooting an action scene with the singer-and-actor on the second day of filming and as she was running in her stacked shoes she took a tumble which resulted in Timberlake landing on top of her, reported a magazine.




Snakes & ladders
Kangana Ranaut is a trend setter, style icon, and a good actress. Her past films may not have done great business but no one can ignore her acting talent and Kangana too believes, "People hire me because they need my skills. The directors think I am a good actress so they cast me," she says.


Sky high: Kangana Ranaut

Divine intervention
Ekta Kapoor and the Balaji team are leaving no stone un-turned in making sure that The Dirty Picture strikes gold at the box office. It is a known fact that Ekta visits the holy Tirupati shrine (near Chennai) before a new serial or film is about to launch.



Die Hard fan
The Hunger Games star Liam Hemsworth is lined up to play Bruce Willis' son in the fifth Die Hard instalment, which is now titled A Good Day to Die Hard. In addition to Hemsworth, Emmy-winner Breaking Bad star Aaron Paul is also being considered to take on the role of John McClane Jr in the film, reported a website.
Anil's mission possible
Anil Kapoor was absolutely delighted with the media's response to the twenty-minute long IMAX footage of Mission: Impossible-Ghost Protocol. He has said that he is a fan of Tom Cruise and he is proud of having shared the screen with the superstar.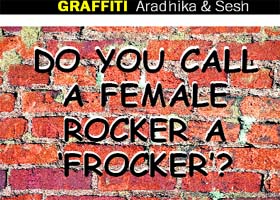 CHATTER BOX