Cyber crimes have grown in numbers and character. Women, the chosen victims of cyber crimes choose to remain silent about them due to outdated stereotypes — which complicates implementation of the IT Act
Vulnerable in virtual space
B. Geetha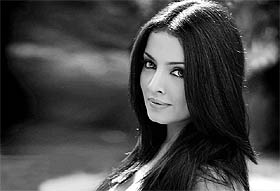 Celina Jaitley, Bollywood actor, filed a complaint with Mumbai Police against two websites, including a foreign one, that have allegedly morphed her pictures and uploaded them to promote lingerie products.
In the beginning of the twentieth century Marshall McLuhan expected the world to become a 'global village.' It happened towards the end of the century, thanks to the explosion of information technology which brought the information of the world to our living rooms. Mobile phones, internet connectivity and the invention of World Wide Web changed our world. These sophisticated technological devices not only offered us benefits, they also created threats - what in general parlance are known as cyber crimes.
Exposure to cyberspace is a part of general routine and women professionals are known to excel in IT services. At the same time, women are vulnerable and can be easily exploited — their contact details with the latest technologies have turned them more vulnerable. Internet has exposed women to cyber defamation, cyber stalking, email spoofing, pornography, harassments and sexual abuse etc. Often women remain ignorant of these' vegetable' crimes, called so because till they become a target of these, they remain ignorant of their inherent dangers.
In my study I analysed the crime against women through new electronic media devices like mobile phones and internet, using empirical data. The women - arts and science graduates and postgraduates in the age group of 18 to 24 years, who have regular access to mobile phones and internet were the respondents of the study. The information was collected from the girls using unstructured interviews and focus group discussion (FGD).
You could be stalked
Cyber crime is a global phenomenon and victimisation of women is on the rise. Though India has enacted IT Act 2001 ( amended in 2008) to combat cyber crimes, issues regarding women still remain untouched in this Act ( see box). Various studies in this field state that absence of judicial activism and deficient cyber laws against the fast-spreading scourge of cyber violence against women could not be ignored. Digital revolution is proving to be a double-edged weapon against women. In India, cyber crimes remain less reported because of hesitation and stereotypes attached to women's honour. This attitude makes the anonymous offenders safe.
During FGD the respondents stated that they are aware of some of the cyber crimes specially targeting women through - harassment via e-mails, cyber-stalking, cyber pornography, defamation, morphing, and email spoofing, yet, lack of awareness about the laws make them vulnerable.
Young girls are volatile in the chatting rooms. The new users of chatting find it interesting and easily get into the trap. The discussion showed variety of views; chatting is considered fun, entertainment, enjoyment, way of gratification and addiction. But when the limits are crossed, the trap works. Here is a case of a science graduate who chatted along with her friends in an Internet café with a group of boys. She was attracted to a boy who was smart and intelligent. They started chatting in person and became closer and shared personal information. The girl developed feelings of love for him. The boy had good time with her and bid her goodbye to join a foreign university. This affected her studies and mental health. She underwent depression.
Email is the most influential mode of communication. During personal interview, the respondents stated that trafficking, posting obscene material, and pornography are some of the cyber crimes that are attached to emailing. The respondents consider mailing as part of their life for sharing information, as academic resources, and for keeping regular contacts etc. Yet, emailing creates an opportunity for most cyber crimes.
A simple mail can also change the fate; here is a case of a girl student from a reputed college with an aspiration to become a civil servant. She used to maintain decent relationships with people in higher position, who helped her in studies. But she experienced indifference among her friends, though she was not aware of the reason behind that indifference. She, in fact, became a victim of cyber defamation . She came to know about it only when one of her friends called her over the phone and enquired why she was mailing insulting information to others. After receiving this call she came to know that her mail id was misused by somebody for damaging her reputation. Identity theft took place and her ambition to become an IAS officer was smashed.
The girls feel that the cyber stalking through mails and chatting are done mainly for reasons of sexual harassment, obsession for love, revenge and hatred, and ego and power. But, at times envy also triggers these crimes.
SMS — The hidden dangers
Instances of MMS abuse are well known, but abuse is also possible through SMS. When a girl receives message from unknown number she is tempted to reply and then it expands to the level of attractive messages and then to messages with sexual overtones. One such case of Priya (name changed on request), an affluent young girl who was pursuing graduation in mathematics, used to receive SMS texts from unknown numbers. If they were not responded to, they would stop. She committed the mistake of responding to one number that regularly sent her messages. She was attracted to him, later they started talking and he impressed her as a good friend. Their friendship grew through mobile phone and without knowing who /where / how he was, one day when he called her outside the city, she declined initially but on another occasion she felt compelled to go. There he spent the entire day with her and clicked photographs with her. She came back safely but in the following days she did not get any call or SMS texts from him. When she tried to call, he avoided her. Later he started blackmailing her with the threat of posting her pictures on the web pages. This case was taken to her parents and they had to pay money to get back the photos and CDs. The paradox was - the case was not taken to the police or media. Modern value system creates an ambivalent situation among young girls. They develop an attitude of "what is wrong in it?" and "nothing is wrong". But, instances like these call for a balance between value systems and the limits of using latest technologies.
An interesting part of this study and the earlier works is, that the persons who indulge in these crimes are educated elite. As the chances of identifying the criminal are hard, such crimes become more common. When it targets women, the offender involved feels that the girls will not put up the case for any legal action because of the stigma attached. This was unanimously accepted by the respondents that they are not willing to take their cyber problems to police, or before the law. This attitude has to change and the utilisation of cyber laws and awareness will act as a deterrent for the cyber offenders. The tragic end of the cyber romance of Kausambi Layek and Manish Thakur should be a reminder of the hidden traps of the cyber world.
The writer is Assistant Professor in Sociology & Deputy Director, Women's Studies Centre, Kamaraj University, Madurai
Tips for the Women
Net Users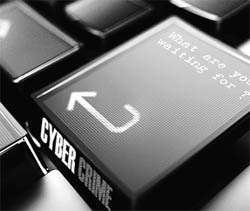 Do's
n Set up a special e-mail address for cyber contact.
n get a good anti-virus programme.
n Save all communications on your computer.
n Report cyber stalking to the police. It's a grave matter, so take it as such.
n For children & Teens: You must tell your parents immediately if you feel that you are threatened by someone.
n For Adults: Tell your spouse and family, and be prepared for a battle, as many states do not have cyber stalking laws in effect yet.
Don'ts
n Do not share personal information online.
n Do not fill out profiles on websites.
n Do not use gender specific or provocative screen names or e-mail addresses.
n Do not flirt or argue online.
n Do not share your passwords.
n Do not reply to cyber stalkers.
n Don't ever reply to provocative e-mails if you receive them.
n Don't respond to flaming or get provoked online.
How does the IT Act help?
1 The present law (Information Technology Act (amended) 2008) has widened the wings in the 'offence' chapter. For instance, section 66A for the first time brings in a unique provision, "Punishment for sending offensive messages through communication service, etc". If seen from a wide perspective , this section goes on to protect cyber bullying, cyber defamation as well as cyber flame. The wordings of the section are gender neutral. But given the circumstances, this section can even prevent eve teasing online. In other ways, a woman, when harassed, need not dig in the Indian penal code to categorise the offence as cyber defamation or cyber harassment.
2 This new Act also deals with identity theft under section 66C. The wordings very much advocate for a provision to protect online economic crimes. But, this section can be stretched to cover identity theft related offences attacking women online, for instance, hacking email ids, personal blogs, social networking profiles and using the cloned profiles to disturb others.
3 Cheating by impersonations under section 66D is another section in which wordings are again very much for protecting eCommerce, but it says "Whoever, by means of any communication device or computer resource cheats by impersonation, shall be punished with imprisonment of either description for a term which may extend to three years and shall also be liable to fine which may extend to one lakh rupees". This section can be fantastically used to punish those who play nasty games in the online matrimonial forums, the chatting rooms, and social networking websites, besides regular email frauds where older men play as young people to deceive women or to harass women.
4 The biggest advantage of the new law is, it has given wider protection for the online privacy. The traditional online privacy concept has a better facelift under section 66F which not only prevents voyeurism, but also goes to prevent morphing of individual's photographs for pornographic purposes. The new Act however has preserved section 72 in order to protect privacy of personal records from the perpetrators who may dare to disclose the information without the consent of the individuals.
5 The law has taken utmost care to prevent online sexual abuse of women. There are three provisions dealing with obscenity (section 67), sexually explicit material(section67A) and child pornography(section 67B).
6 On the flip-side, there is no mention of women staff in the cyber tribunal constitution; neither cyber cells have compulsory women posts. Probably this could have reduced the number of victims 'not so interested to proceed with reporting'.