Real vs reel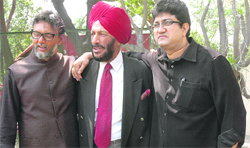 Flying Sikh Milkha Singh is the man of the moment. His life story, which is embedded in courage, determination and faith, will be reaching out to the world soon through the silver screen. A place that creates and sells dreams, stories and everything it can lay its hands on. This is something Milkha Singh is excited about.

L-R: Rakeysh Omprakash Mehra, Milkha Singh and Prasoon Joshi

A bright lot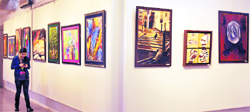 Colours have an innate capacity to look beyond medium, boundaries and limits. Keeping this thought in mind, Bama Academy of Fine Arts, Panchkula, has brought the works all its students under one roof. The 13th annual art exhibition includes the works of people from all walks of life.
SUNsational!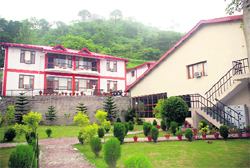 With the winter making its way, if lazing around under the sun is on your agenda, how about heading to the hills this weekend? Surya Rock Rose Resorts, some 45 km from Chandigarh on the Chandigarh-Shimla highway, offers a luxurious retreat in the lap of nature! This three-star resort with a breathtaking view offers a comfortable stay. Tastefully done rooms and cottages with two rooms plus a living area as well as the hospitable staff are quite inviting.
Mirza lives on
In most cases, it takes a while to understand your heart's calling. For Punjabi singer Gippy Grewal, it took two movies Mel Kara De Rabba and Jiney Mera Dil Luteya to come to an understanding as to where his heart lies. But, of course, movies!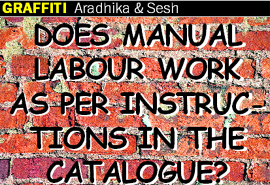 Wheel of fortune
A trailer used by late actress Elizabeth Taylor on the sets of 1963 movie "Cleopatra", is set to go under the hammer.
Cup of health
Green tea may be effective in reducing bad cholesterol, a study has found. Green tea contains antioxidant compounds called catechins, which many studies have tested for their effect on cholesterol even though the studies have been small and had conflicting results.
First-day-first show
What a goof-up!
Shakal Pe Mat Ja is a story of four young boys who get caught up as suspects at the Delhi International Airport on a high alert day.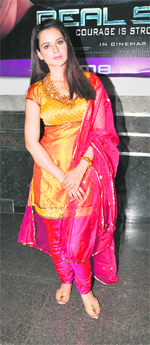 past imperfect

: Kangana Ranaut

Star track
Are they too sexy for you?
One regret that Kangana has
On the learning curve
Amy in Trouble?
Karisma, the chilled out co-star
Kim finds support
It's splitsville for Moore, Kutcher
The 'happiest ever' Penelope
Akshay's success mantra
Enviable figure
Star Attraction
Unique presence
Funky stylist
Super chic
Saldaña is single
Love is in the air
Aamir in Hirani's film?
Chatter box
Television's item bahu
Courtroom drama
Exit Point
Judging it right
Old wine in new bottle
Mind Games
Prem marries Simar
TRENDSETTER

Being fashionable

Every person has a sense of style. Yet, there are only few who'd attract the second glances, who have the power to make the camera go zoom on them. It could be the tousled hair, it could be the torn jeans. Our this week's face in the crowd is Humpy Bajwa, B Com student from Guru Gobind Singh College for Women, Chandigarh who believes in just being herself when it comes to dressing up.










Your sense of style is…

Classy yet modern.
Latest addition in the wardrobe, a Jean Paul's white fur jacket. I finally ended my search after a whole year.

Brand freak or street smart?
Depends on what I am looking for. I wouldn't mind wearing something too expensive or too cheap. But it should be eye catching.

Choose one—sporty, glamorous or chic
Glam, glam, glam. Gold and silver are my colours.

Your style icon?
Fergie, because she is not only a very good singer, she's also a fabulous designer.
Who's the worst dressed celebrity around?
I would have to say Vidya Balan. I grew up looking at her always wearing something hideous.

One fashion trend you don't understand…
Baggy jeans. It looks like their pants are stuffed, making them look abnormally fat!

Your take on accessories
I believe that accessories should be dealt with very smartly. Too much of it can overshadow the outfit and too less can be dampener.

One thing that boosts your confidence…
High heels because heels bring out the beauty of a woman's body. Heels are a must for every woman irrespective of their height.

(As told to Manpriya Khurana)