PETROLEUM ENGINEERING
High energy field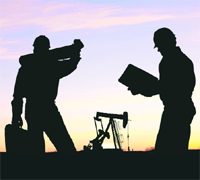 With the global energy consumption escalating with each passing year, the need to find new oil and gas reserves is of prime importance in the absence of a sustainable new fuel. Frequent price hikes and opening up of the petroleum sector to private players has brought this sector to the fore and the need for trained professionals to develop and man hi-tech imaging systems, super computers etc has also increased manifold. In this scenario Petroleum Engineering has emerged as a lucrative as well as exciting career option for students opting for the non-medical stream in Plus II.
Career Hotline
Charm of the UNIFORM
The FEE factor
Playing with possibilities
NOS not a valid route for pharma course
campus buzz
Stage set for Meta University
The Union Government will set up a meta university that will allow students flexibility in designing their curriculum and pursuing subjects and combinations of their choice in an effort to make higher education more liberal and accessible.
Vocational training venture
To consolidate vocational training in India the Southbank Institute of Technology (SBIT), Australia, will be starting a pan-India Vocational Training business to service the growing needs for qualified staff in the retail, hair and beauty industry. Robyn Tyler, Director of the institute disclosed the Indian entry plans of SBIT, which is the largest educational institute of Queensland Government.
career compass
Script for success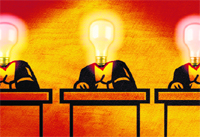 When we go through the user manual for a new mobile phone, music system, or a computer gadget we rarely think about what goes into creating the instruction brochures. Sometimes we are able to figure out the instructions, while at other times we end up totally confused with the technical details. It may be interesting to know that you need to have professional training to prepare the instructions for such manuals.
Scholarship update
YOUNG INDIA FELLOWSHIP
The Young India Fellowship (YIF) has invited applications for the second batch of its one-year, fully funded residential scholarship based in New Delhi. A minimum of 50 recent graduates from diverse subject areas with an excellent all-round record and intense passion for learning will come together to be a part of this fellowship, which is modelled after the Rhodes scholarship. The Fellows will undertake a holistic, multi-disciplinary academic course and project-based internship aimed at grooming India's next generation of socially conscious leaders.
first person
Enriching exposure with global perspective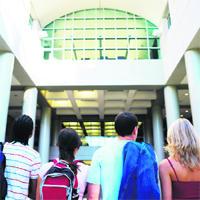 The Indian higher education systemis fast becoming global with a large number of foreign universities seeking to team up with Indian counterparts as international co-operation in academics has become inevitable in the context of the new world order i.e. increased globalisation and economic relations among countries. A student today, is a citizen of the world, who is learning and acquiring knowledge beyond the barriers of time and space. "India has the world's largest number of young people, and many have achieved success around the globe. Universities from all over the world welcome Indian students to their campus and are seeking to partner with Indian universities.
news-board
Tie up
Brilliant Tutorials has signed a tie up with CL Educate (Career Launcher) as a platform partner for the North and East India, including about 20 states of the country. Of the 40,000 plus students that Brilliant Tutorials currently services, over 8,000 belong to this region and seek test prep for all kinds of competitive examinations including IITJEE, Pre-medical test, Civil Services, etc.


CareerCature
Sandeep Joshi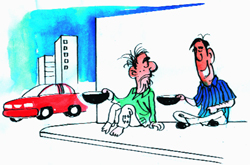 I always had a dream that one day I will have my own business.
HIRING SCENE
iGate Patni to hire 5,000 in 2012
IT firm iGate-Patni plans to hire about 5,000 persons next year, as it consolidates its business post the acquisition of Indian firm Patni Computer, with most of them being freshers.
SMART STRATEGY
Master the SWITCH itch
It's the lure of an attractive compensation coupled with attractive joining bonus or a career progression in terms of role and the designation that you have been vying for since long, the pull factor is attractive enough to make that hurried decision that may have sounded legitimate: for sure we are talking about making a "job change" or well, calling it more appropriately a "company change".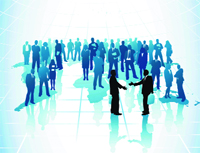 Pocketing temporary gains
Indians are emerging as favourites of overseas companies looking for temporary but experienced workforce for specific requirements available at low cost, say experts. "India has become a favourite destination for hiring temporary workforce, especially in the IT sector. The trend that began about a decade back has gained momentum since the last four to five years... growing by 15 to 20 per cent per annum. Initially, only freshers were hired, but now companies are also going in for experienced hands," Gi Staffing Services manager Samrat Roy said in Mumbai.
Happiness @ work
Good habits also spread — slowly
Good workers get disheartened when they see juniors picking up seniors' bad habits. Don't fret as your good habits, though slowly, will become models to follow too.