A successful script
With more and more shootings of Bollywood movies taking place in Chandigarh, satellite industries like beauty, hospitality and escort services have got a boost…
Manisha Kapoor, homemaker, can recreate that day's happenings like it happened yesterday. "She was extremely pretty, a million dollar smile. Madhuri Dixit was shooting with Sanjay Kapoor in a Sector-5 bungalow for a song sequence and entire Chandigarh had gathered to see the two actors. It was in 1995 and the city had not seen something like this before," she smiles sharing how she managed to go right to the place where Madhuri was sitting. "There was hardly any security around her, only a few cops."
Ajay Devgn


Vidya Balan with Munish Bajaj (R) of Tress Lounge, L'Oreal

New avatar
Karan Veer Singh, owner of Vimanika Comics, says he is proud to have reinvented mythology
There is no age to hold a comic and enter the fantasy world of the story-teller. And to inspire youngsters to read more on mythology, young Mumbai-based entrepreneur Karan Veer Singh, who has always been intrigued by comics, launched the company Vimanika Comics in 2008. Mythology has various aspects and these comics come with a code that explains most of them. Karan has been a marketing man and started working at the age of sixteen. He has worked with Amway Corporation and is a certified trainer from Franklin Covey.
Song of faith
Singer Manhar Udhas believes that reality shows provide a good platform to young singers, but they need to constantly work hard…
Rather than fighting it out everyday, sometimes resigning your life to circumstances gives it a direction and a sense of peace. Manhar Udhas, the famous ghazal singer, in Chandigarh as part of the 16th installation ceremony at Shirdi Sai Samaj, is observant, reading every face and smiling through his calmness. We haven't heard him for a while, though we would never have someone sing Har Kisi Ko Nahin Milta (Jaanbaaz) with the same passion as he has!
Astro turf
ARIES: You will dazzle everyone if you put yourself in the mainstream today. This is a perfect time to entertain or to let others entertain you. A chance to do things a little differently will lead to many more changes. Tarot message: Don't forsake a new learning opportunity because of pride. Lucky colour: Turquoise. Magic number: 56
The year ahead
If your birthday is December 7...
To win, you must use neither aggression nor arrogance. Indeed, you can obtain great things by being calm. Your apparently weak attitude is your strength and nobody can oppose you. Great success will arrive in March. Nothing will harm you; you'll manage yourself effectively and will find a solution to all your problems in June.
Chatter box
Andrew Symonds in Bigg Boss 5?
All speculations of Navjot Singh Sidhu and Jonty Rhodes participating in Bigg Boss 5 have turned out to be false as neither cricketer-turned-commentator or South African all-rounder have made it to the Bigg Boss house. But the viewers will no longer be devoid of a cricketer inside the house as the season will see Australian all-rounder Andrew Symonds on the show shortly.
Memories of a birthday boy
Mohit Sehgal, who is famous for his role as Samrat on Star One's Miley Jab Hum Tum, celebrated his birthday recently. We caught up with Mohit to speak about the celebration, girlfriend Sanaya Irani, gifts he received and more…
The 'in' side
Workout in style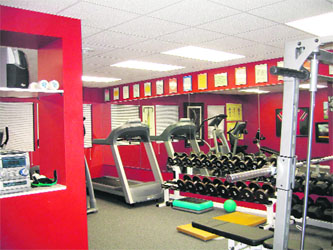 If you are disciplined and self motivated, then the decision to have a home gym will be one you will be proud of. It gives you the convenience and comfort to work out in the privacy of your home. Firstly, find the best place to setup a gym. It can be a spare room or the basement. Make a proper layout before you go shopping for equipment. Don't cram up the area. Place all the heavy and tall equipment along the wall and keep the centre free for small equipments or for free style exercising.
It's rocking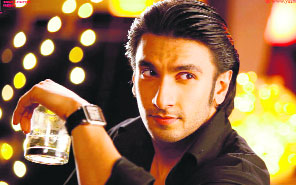 Addictive tune
Aadat Se Majboor is the first song of the album Ladies Vs Ricky Bahl. Benny Dayal lends his magical voice to this song. The lyrics justify the title of the movie, as the song reflects the image of a conman and Ranveer's performance as a playboy is simply rocking in the video. It's a perfect number to hit the dance floor.
Ranveer Singh in Ladies Vs Ricky Bahl

HEART talk
Career over marriage
I am a 25-year-old girl pursuing fashion designing. I want to start working, but my parents want me to either get married or go in for further studies. They don't want me to work at all. How should I convince them?
Posh's support system
Posh loves her family
Victoria Beckham has revealed that her children inspire her "every day", and that her husband is her "rock". Speaking at the British Fashion Awards, the 37-year-old former Spice Girls member, who has four kids, Brooklyn Romeo Cruz and Harper Seven, said that being a mother gives her the inspiration needed for her work, while the 36-year-old LA Galaxy footballer gives her the support she desires.
Ash's new fan
Hollywood actress Paula wants to work with Aishwarya
Hollywood actress Paula Patton, who would be seen in the Tom Cruise -tarrer upcoming film Mission Impossible-Ghost Protocol, says, she would love to work with Aishwarya Rai-Bachchan.
Hangover continues
Hollywood star Bradley Cooper has confirmed that the Hangover cast is set to reunite for a third film.
A hero called Lady Gaga
Pop sensation Lady Gaga says she was thrilled to receive the Hero Award in recognition of her work with the LGBT community and called it "better than a Grammy".
Pure and simple
KMG Jewellers, Manimajra organised a general discussion on the hallmarking of jewellery and the measure of pure gold.
Big B's scripting sessions
One can't keep Amitabh Bachchan away from work for long. The megastar, who was taking it easy after wrapping up Kaun Banega Crorepati 5, has decided to get back to work and utilising his free time by reading scripts.
No wedding please
Kelly Brook's boyfriend Thom Evans has revealed that he is not proposing the actress for marriage any time soon. The former Scottish rugby star said that his mother, Sally, disapproves of the idea.



Heel-ing touch
Fashion diva Sonam Kapoor took off her heels while shooting with handsome, talented actor Neil Nitin Mukesh. The reason? Neil is very short and put them back on for Abhishek Bachchan, who is tall. This was during the making of Players.

Tall order: Sonam Kapoor
Back where she belongs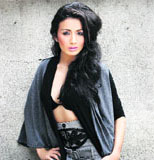 Pia Trivedi made her Bollywood debut with Hum Tum Aur Shabana and the film flopped. So she has returned to the ramp and modeling. Wise move!

Yaar ki shaadi


Randeep Hooda's best friend decided to tie the knot all of a sudden and informed him without notice. So Randeep packed his bag, stopped the shoot of Jannat 2 for two days and caught the first flight to Rohtak. He danced in the baraat, and had a blast. To be fair Mukesh Bhatt, the producer, let him go without getting upset and resumed shoot once he came back.
No attendance
Shah Rukh Khan, Salman Khan, Amitabh Bachchan and Katrina Kaif were specially invited for Tom Cruise's bash in Mumbai. It was organised by Anil Kapoor for Tom. And, they did not attend! That is just so ungracious! How could they do that?
Future perfect
Kareena Kapoor is confident that she will be a busy actress even after marriage because she has proved her talent in films and in modeling.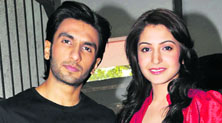 Together again
Anushka Sharma and Ranveer Singh will do their third film together with Anurag Kashyap. And they are still denying their togetherness? Maybe they just have a great working equation and chemistry they don't really understand.
Third time lucky: Ranveer Singh and Anushka Sharma
Sonu's confession


Sonu Niigaam is a dedicated family man now but says he was a casanova once upon a time and had umpteen affairs and relationships. "I have had lots of affairs and relationships in my life. There were times when my dad used to accompany me to a concert or tour and there always used to be some girl I had to meet," the 38-year-old said. Niigaam, who has crooned hits like Kal ho naa ho, Saathiya and Do pal, tied the knot with Madhurima in 2002.