DIRECT take

The director of Bollywood blockbuster Dabangg, Abhinav Kashyap, says it took him seventeen years before the script saw the light of the day
Not everyone from the film industry wants to talk about the person behind the director, actor or producer. Abhinav Kashyap is one such person. Instead of going gaga over his first film, Dabangg, the director, who quietly stole all the limelight in his first attempt, prefers not to give run-of-the mill responses. In Panchkula for a cricket match between the staff and students of Dikshant International School, Abhinav Kashyap and Anurag Kashyap played on while Kalki Koechlin stood pretty, cheering for Anurag's team. Instead of the typical light, camera, action mode, Abhinav chose to sit in the field and speak about the man behind the camera.
Sitting pretty: Kalki Koechlin
A heart that speaks…
The star of yesteryears Moushumi Chatterjee shares how family has always been her first priority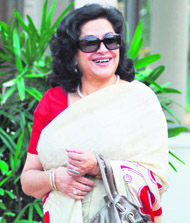 Two daughters, planning the marriage of the elder one, getting ready to welcome the son-in-law; three houses in Mumbai, Kolkata and Lonawala, three dogs, social work, off and on silver screen appearance… being Moushumi Chatterjee is not easy! To top it all, she also has a street-dog Goldie to monitor everyday. If you thought being an actress, and that too a famous one, was about basking in the glory of awards, Moushumi tells you it is a big task being a homemaker and a planner. But the chitty-chatty actress smiles, laughs; pulls out a joke and all this as we make sure the famous 'crooked tooth' was there!
All Charm: Moushumi Chatterjee
MEET in style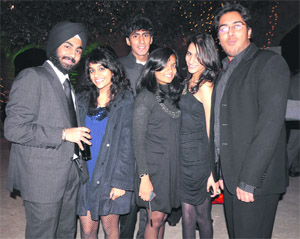 Alumni meet is a big affair and dressing up for the occasion is an even bigger affair…
Already there is a pressure to look good. Then there's the need to overlook…err…overtake all the Plain Janes turned to Jennifer Lopez! Welcome to alumni meets, an evening when you are supposed to be seen as changed from high school. A couple of framed pictures of the passed-out batches and invariably there's a talk on the ancient woollies that some sport, but then revealing dresses can get tacky too.
TOGETHER AGAIN: Former students gather at SJOBA winter ball, 2010
The 'in' side
Colour therapy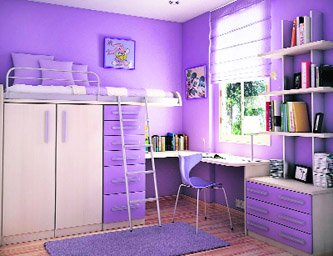 When you look at a house, the first thing that catches your eyes is its colour. Colour not only influences our living space but also its occupants. Although not everybody will have the same feelings, seeing a certain colour, the psychological effects are shared by the majority. Here are general guidelines to help you choose the right colour. Red: This is the most dramatic colour and instills a feeling of intimacy and passion. It increases energy levels and appetite and therefore its widely used in restraints and dining areas. Too much of red distracts so use it sparingly.
Bored? Buy a new home
A new research has found that a person falls out of love with his or her property and start house-hunting only after 7 years and 4 months. The survey done by property website Zoopla.co.uk on 3,808 homeowners, found that moving house is rated as one of the most stressful experiences in life, and the typical Brit gets bored with their home and is ready to go through the moving process again after seven years and four months.
Weight watch
Keep it balanced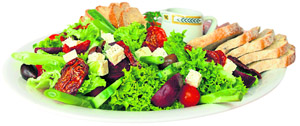 The mantra to lose weight is to 'eat'. But when I say eat, it means a balanced diet. A term commonly used, but unfortunately it is complicated. We feel that our homemade meals are balanced. Maybe, but in today's world it is very difficult to even approach the standards of balanced diet. It's not that we are not aware, but have very little patience to implement it.
United voice of tradition
Unperturbed by the fame of their illustrious father and uncle, the famous Pandit Rajan and Sajan Mishra, classical vocalists Ritesh and Rajnish Mishra are busy charting their musical journey with determination and verve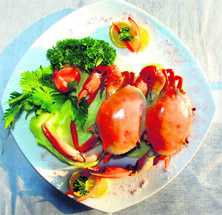 A warm platter
City restaurants have come up with a variety of dishes to warm you up this winter
Come winter and it's not only the fashion industry that changes its costume collection, even the hospitality industry gears up for the season. And why not, there is nothing better than a toasty fire and good food to warm up on a winter night! And some of the city restaurants have come up with mouth-watering recipes for the chilly nights and breezy afternoons! Pinning the guests to their dinner plates, forks and spoons, if we go by the word of these people, there are some special dishes waiting to be savoured!
Fair share
Bollywood wakes up to women-centric themes
There was a time when women-centric films were bound by the 'parallel cinema' tag. But now they seem to be treading a successful path as commercial cinema, a point proven by the huge reception to Ekta Kapoor's The Dirty Picture, which saw Vidya Balan carrying the entire film, boldly, on her shoulders.
Fine strokes
The exhibition by Rajat Subhra Bandopadhyay showcases the best that water colours can create
Water colours have excited each one of us since childhood. Who can forget the puddle of paints and water, the coloured clothes and the random paintings? Some do not lose the charm even when they grow up!
Chatter box
Twisted fate
Parul Chauhan is a good dancer and was looking forward of Imagine's Nachle Ve with Saroj Khan. But she hurt herself badly while rehearsing the steps for her performance at home. She twisted her foot resulting in a fracture on her right foot. Parul is on complete bed rest. Broken dream: Parul Chauhan
Give movies time, says Farhan
Nowadays, the verdict of a film is decided over the money gathered over the opening weekend. This has upset filmmakers and producers as they feel that films grow over a period. Farhan Akhtar feels the same and talks to us about it.
Neha talks acting, music and bikes


Ready to rock
Neha Dhupia is ready to make a comeback in the movie Pappu Can't Dance Saala. With this, she shows us that she's okay with experimenting with the roles she enacts. She tells us what she is up to. The film: It's a story about two people who comes from totally different backgrounds, and fall in love. I play a backup dancer called Mahek Malvade, who is struggling with her career. She finds Vinay and enjoys his company. Working with Vinay is great, as he is so professional. He is a great actor and watching him work makes you want to give your best.
One for the trousseau
This marriage season seems longer; there seems to be no end to the exhibitions offering trousseau and bridal wear in bulk. The latest one to hit the city is Glitz & Glamour fashion exhibition by Rashmi Bindra at Hotel Taj.
Trip down the luxury lane
Palazzo Spini Feroni, the historic Florentine headquarters of Salvatore Ferragamo hosted a special guest from India early this year. The internationally-acclaimed Indian film star Abhishek Bachchan visited the Florentine label as part of the 'Shoes for a Star' project, becoming the first Indian actor ever to receive the "made to order 'Tramezza' shoe from Ferragamo. Ferragamo museum in Florence, alongside other precious shoe lasts and shoes from stars and celebrities of all times, such as Audrey Hepburn, Marilyn Monroe, Sofia Loren, Madonna, Drew Barrymore and many more. This special occasion brings great honour to both Salvatore Ferragamo and the actor.
Master Chef
Plum share
Christmas means plum cakes. Nobody can celebrate this festival without relishing a piece of plum cake, with ingredients being prepared over a month before. Plum cakes are always made in bulk. So, here is the recipe to bake quiet a few of them together.
Women get luckier on Christmas
Women have nearly 50 per cent more money spent on them for Christmas gifts than men do, according to a new study. The study commissioned by Me to You also revealed that one in ten couples would argue over disappointing gifts this year. The researchers found men expect their other halves to spend around 144 pounds on their gifts but will only actually receive presents worth just 99 pounds.
Ashton the hottie
Actress Lea Michele says she freaked out when she found out she would be working with Ashton Kutcher in New Year's Eve.
Tough time for Salma
Actress Salma Hayek is proud of her heritage, but admits she had a hard time in Hollywood when she first moved to America at the age of 22.
The Namesake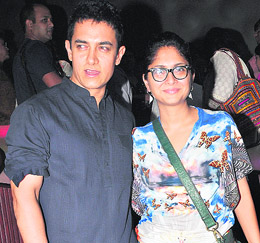 Aamir-Kiran name son after Maulana Azad
Bollywood couple Aamir Khan and Kiran Rao have named their newborn son Azad Rao Khan after freedom fighter and independent India's first education minister Maulana Abul Kalam Azad, Aamir's 'great grand uncle'. "Hey guys, most excited to share with y'all that we have finally chosen a name for our baby boy...Azad. Azad Rao Khan. I left the final choice to Kiran, and she has named him after my great grand uncle Maulana Azad, the great freedom fighter, whom the family is most proud of," Aamir revealed on social networking site Facebook.

Astro turf
ARIES: The card Nine of Wards can make this a day of enjoyment and opportunity. Personal plans are likely to receive a setback. Serious quarrels are likely at home. Your child's performance will make you happy. Tarot message: Don't be bullied into accepting situations you dislike. Lucky colour: Royal blue. Magic number: 41
The year ahead
If your birthday is December 11...
Close relatives may cease to confide in you or to take you seriously in 2012. Try not to exaggerate. Feeling lost and disillusioned? Focus on one thing that will satisfy you and work toward that point. Don't waste time and enjoy this positive phrase; make some investments or major purchases. To win, you must use neither aggression nor arrogance. Indeed, you can obtain great things by being calm. Your apparently weak attitude is your strength and nobody can oppose you. Great success will come in March 2012.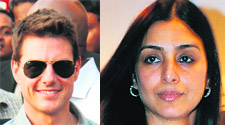 Tom Cruise is Tabu's fan
When Hollywood stars come to India we usually see them talking about SRK, Big B or Aishwarya. However, when Tom Cruise came down, he admitted that he was a big fan of Tabu. Tabu is currently working with Ang Lee in the adaptation of Life of Pi.
Fan following: Tom Cruise and Tabu

Rekha adores Vidya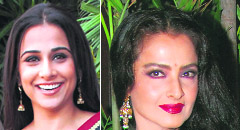 We hear that Rekha has been a big fan of Vidya Balan's acting. Rekha and Vidya have been friends since Parineeta and Vidya recently gave Rekha a private screening of The Dirty Picture. This just made Rekha gush a lot more about Vidya's acting progress.

Admiration club: Rekha (left) and Vidya Balan

Look who is bonding?
Neha Dhupia and Vinay Pathak's jodi may look little different onscreen but we heard that the duo shares really great bond and they are very comfortable working with each other as both are great actors. They are working together in Pappu Can't Dance Saala.
Aftab in Sweden
Aftab Shivdasani is busy with his next film. The shoot is going on in Sweden and Aftab plays the character of a poet who falls in love
DUBAI here we come..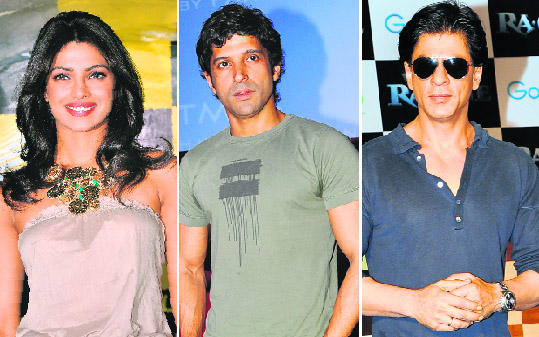 Promotional tour

: Priyanka Chopra, Shah Rukh Khan and Farhan Akhtar were spotted at Sahar airport en route Dubai for promotion of their upcoming film Don 2.

Who makes their hearts go dhak dhak?
Most of them are married or taken but the beauties and hunks of Bollywood tell us about their heartthrobs from across the seven seas. No harm in looking and admiring, right?


| | | | |
| --- | --- | --- | --- |
| Kareena Kapoor | Shah Rukh Khan | Ranbir Kapoor | Sonam Kapoor |
Kareena Kapoor: I think Saif looks as good as any Hollywood actor but if I had to name one crush, it would be Leonardo DiCaprio.
Shah Rukh Khan: I find Angeline Jolie very attractive and beautiful.
Ranbir Kapoor: I find Jessica Biel quite hot, even Halle Berry. She looks so young even at her age.
Sonam Kapoor: I cannot choose so I will name Leonardo DiCaprio, Tom Cruise, and Brad Pitt.
Imran Khan: I have always like Julia Roberts. It is an old-fashioned choice but I love her vivacity.
Katrina Kaif: I am a huge fan of the Twilight series and have a huge crush on Robert Pattinson! I even tried meeting him and I do wish to meet him.