Courting Design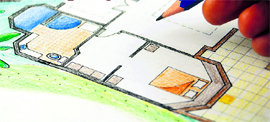 If shelter is a necessity of life, then interior and landscape designing is a celebration of living. Changing lifestyles, rising incomes and skyrocketing property prices have created a demand for good interior designers as well as decorators.

Each interior space, be it a restaurant or a home, poses a different challenge for the designer, who has to strike a balance between functional and creative goals

'No compromise on quality'
Delhi-based interior designer Dimple Kohli who started her own venture Qboid Design House that caters to consumers who believe in taste, quality and style for home décor products gives an inside view of an interior designer's world where striving for perfection and client satisfaction is the key to success.


CareerCature
Sandeep Joshi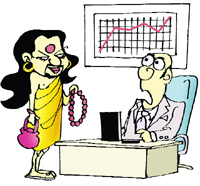 Can't you adopt some other way to de-stress yourself?


MBA schools in Punjab


I want to be a dietician...


Getting fellowship in US
Recognising Ability
As many as 20 candidates were shortlisted by different companies in a unique placement initiative for the differently abled organized in Chandigarh recently by CII and the National Institute of Technical Teacher's Training & Research (NITTTR). The initiative, ABILITY-2011, was a bid to make occasions like the World Disability Day (December 3) more meaningful for the physically challenged.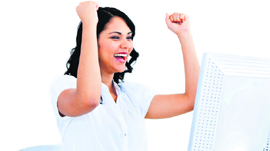 Networking Data Security
Networking Pays
Computer networking is considered to be one of the best and hottest career fields available today. According to latest industry assessment, the telecom sector will create one crore jobs for networking professionals by 2012. Another report by Accenture says that India will create 3.75 crore jobs by 2020.
Check out
Online programmes in Clinical Research
Students of life sciences and medicine desirous of upgrading their qualification can check out this home-learning course in clinical research recognised by the Panjab Technical University. Anovus has opened admissions for PTU-certified online programmes in Clinical Research
Courses Abroad
MBA for working executives
Chifley Business School, Australia, offers international distance MBA course to working executives in India. Graduates/diploma holders with minimum of five years of relevant work experience are eligible for the courses. The business school offers complete online support through e-communities.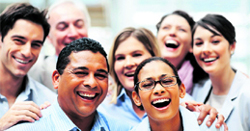 Smart Strategy
Impression Wise
What you say, how you say it, and how you act and react when talking to your colleagues or your boss is what imprints your impression on them. Such subtle gestures generally determine the relationship that an employee has in his workplace.