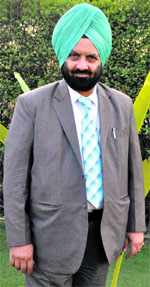 A friend's diary
The intensity of his poetry blazes through corridors of time. Few, nay none in Punjab's literary circles, are unaware of the literary merit of radical poet Avtar Singh Sandhu better known as Paash. So when a friend decides to write a book on the poet, hailed as a milestone in Punjabi sahit jagat, he wants the world to know Paash — the person and the human being. Well-known lyricist and writer Shamsher Singh Sandhu, who has penned a book Ek Paash Eh Vi, qualifies, "I wanted the spotlight to rest on Paash, the man who cried and laughed, who was naughty and sweet; who loved and hated too." Interestingly, Sandhu, who had a close association with Paash for over a decade, recalls how the legendary poet was an anarchist who would create to destroy and often there would be acrimonious fights with friends.
The big, fatter Indian wedding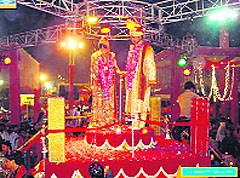 Marriages might be made in heaven, but the heavenly affair has to be celebrated right here on earth and in style! And it's about time that we talk about the roaring wedding ceremonies that have moved beyond pandals and can rival Ranjit Singhs's palace canopies — a menu more exotic and varied than what a five-star can offer, bouquets that tower like Mt. Everest, 3D effects and the bride and groom arriving in a crane!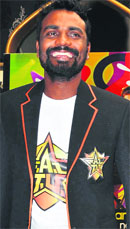 Return of Remo
After a hiatus of almost two years, the magical trio – Geeta Kapoor, Remo D'Souza and Terence Lewis—who made Dance India Dance the biggest and the most prestigious dance reality show—are back with the Season 3. This time, they are searching for a dancer who eats, lives and breathes dance. Remo D'Souza is very excited to be the part of this show and claims this show is his second family.





dancing shoes: Remo D'Souza
Sky is the limit!
Dolly Bindra is known for her bindaas and care-a-damn attitude. It is natural that she speaks up for Akashdeep Sehgal, who has been controversial from the word go in the Bigg Boss house.
Rishi continues to inspire
Rishi Kapoor, who continues to have a golden run at the movies, is known to Gen-Now as Ranbir Kapoor's father. But as far as songs go, the young generation - including some of Ranbir Kapoor's arch rivals are benefiting from Chintu's famous ditties.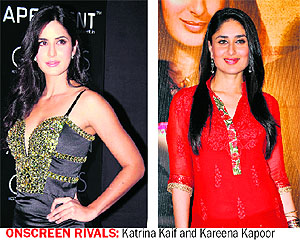 Katrina vs Kareena
Kareena Kapoor has always been the dream co-star of many a successful heroes, especially the Khans and their films - Aamir Khan, Salman Khan, Shahrukh Khan…among others. All the three Khans have had big box office hits with the reigning queen Kareena. But there's also another favourite girl, Katrina Kaif, who is Salman Khan's close friend and confidant. She is edging slowly and carefully as the favourite of the masses. Both girls are magical and absolutely brilliant on screen and off screen too.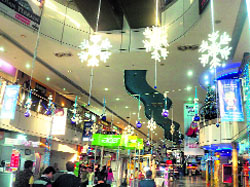 Christmas carols in the air
Although Christmas is about a week away, the City Beautiful is already in the mode of celebration. Décor, dining and merry spirit is in the air. We check out more.





The city malls are imbued with the Christmas spirit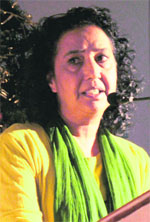 I am for I paint
As a child she resisted the pulls and pressures of tradition. Today as much of Sarindar Dhalilwal, a Canada-based Punjabi visual artist's work, is inspired by her traditional roots, the average viewer might be flummoxed by the seeming dichotomy. Is she caught up by tradition still? Well, the artist has no hesitation in saying "I am free of tradition."





Art Scape: Sarindar Dhaliwal
The 'in' side
Make life easier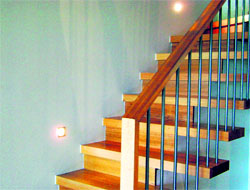 Whether you are living with someone who has a disability, or have elderly parents living with you, building accessibility into your home is a must. Listed below are a few issues you must keep in mind – Build a ramp that provides an easy access to wheelchair users. Exterior ramps should have a maximum slope of 1" for every 20" of length. Doorways and corridors should be wide enough for a wheelchair to pass easily. Abrupt changes in level greater than ½" can cause tripping hazards. Thresholds should be ramped or removed.
TROUBLE SHOOTER
Hang in there
I am 19 years old and in college. I was a fairly popular boy in school and had a good network of friends. But in college, I found that most classmates were too studious and I did not get along with most of them. Initially, I said a few things to them because of which they started avoiding me. Now I feel all alone in class. I feel this decision to finish college is also incorrect and want to drop out and start a business. I don't like going to college and am also having fights at home with my parents. I feel no one understands me.
Sea and believe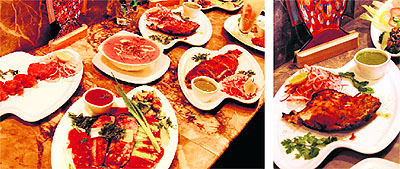 Maya Hotel starts a unique food festival that promises to be a delight for seafood lovers. This festival offers a wide range of exotic dishes—fish, prawns, lobsters and crabs, dressed in costal cooking style.
Shell out: Besides usual prawns and crabs, squids too make an entry into the seafood menu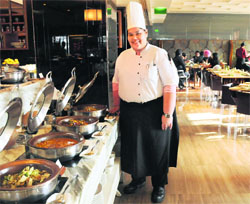 The foodies
Lunch & munch
Welcome to the Sunday lunch buffet of JW Marriot, where the variety and lay out increases your appetite manifold. Here 'Happy to Serve' tagline takes another meaning and we won't deny that we were wrong in guessing what city foodies dig their teeth into! Surprisingly, Indian food is the preferred cuisine and Punjabi fare tops the variety. So, keeping the customer preference in mind, the brunch has some fixed cuisines but the dishes keep changing from week-to-week.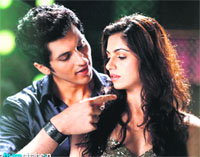 it's rocking
Come, let's party
Party songs are important to build up the mood. The most recent song that has been doing the rounds in the party circuit is Aaj Bhi Party from the movie Jo Hum Chahein. The song is about youngsters who want to party all night long. With peppy lyrics by Kumaar and the magical voice of Suraj Jagan, this song definitely cheers up the listeners.
A still from Jo Hum Chahein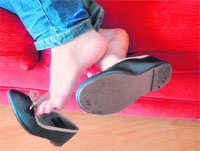 Happy feet
A shoe permeated with a common sugar substitute in the soles could now give your sweaty feet a 'minty' cool feel even during a heavy workout, a new study has revealed. The Louis Garneau Carbon Pro Team shoes, designed for cycling, use the sweetener xylitol, more commonly found in gum and toothpaste. Xylitol is an alcohol-based sugar, so when it comes into contact with moisture, it evaporates.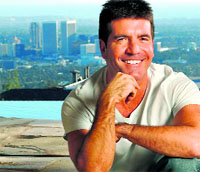 Simon scraps festive season
Music mogul Simon Cowell is cancelling his Christmas celebration and will spend the festive season away from his fiancée Mezhgan Hussainy.





Time alone: Simon Cowell
Crossing over to direction
After spending five years developing the project, actress Scarlett Johansson is now fully focused on her directorial debut.
Star track
Rumour mills at work
There were rumours of Sanjay Dutt getting close to another woman on the sets of Son Of Sardar and that irritated him. Turns out, he was just with his friend's wife! Ha ha!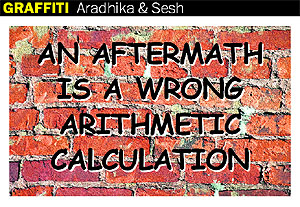 Chatter box
Sara finds her Rainbow
Every television actor dreams of being part of a feature film and the pretty and petite Sara Khan is no different. Now, Sara is thrilled to have bagged producer Sarayu Vsion's film called Dark Rainbow. The film will be directed by Abhik Bhanu, who earlier directed Sab Kuch Hain Kuch Bhi Nahin. Good luck Sara!