Mentoring future leaders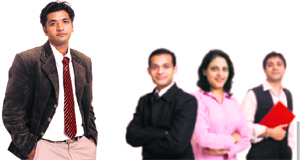 when a marketing manager at Procter & Gamble (P&G) was enrolled in the company's first middle-management training programme last year, she didn't reckon that she would soon become adept at walking the tight rope fit for a higher functional role. The manager was in her mid 30s and had joined P&G seven-eight years back. The big win was how the programme allowed functional managers like her to step into the shoes of a general manager.


Talent that needs Nurturing
Scout new opportunities
Grooming for bank job
Reservation for girls at AFMC
Medical degree from foreign univs
cat gdpi
Ace the final frontier
CAT 2011 for 13 IIMs and more than 150 management colleges across the country is over and now focus for all 2.05 lakh candidates is on the second phase of admission process which consists of group discussion, personal Interview, case studies, extempore, etc. This is the stage where candidates' confidence and spontaneity in decision making is judged. One can anticipate some questions and prepare the ideal answers but always remember there is no ideal answer. For this stage your replies should be in sync with your personality and the prevailing situation and you should make your answers clear and precise.
Braving the odds
I recently received a query by email from a young man in some distress. Let's call him Ajit. Ajit has completed a certificate in Desktop Publishing (DTP) from an ITI. He's in the second year of BA which he is pursuing through distance learning. Alongside, he has also done some add-on courses in basic computer operation, MS Office and typing. Currently, he is working in a web design outfit but is unhappy with his present and future prospects. Like a lot of his friends, Ajit is very keen to get a government job, and has even applied for several but is yet to receive a positive reply. Ajit wants to know what career he should choose and what kind of jobs he should apply for.
Course CHAT
Training for advocates
Centre has launched Rajiv Gandhi Adhivakta Prashikshan Yojana (Rajiv Gandhi Advocate's Training Scheme) with an aim to motivate and encourage young lawyers practicing in Magistrate and Munsif courts. Under the scheme the lawyers will be imparted professional training for a period of two months to enable them to fulfill the need for law professionals at grass roots level.
AIEEE ONLINE TEST
Language switch option
From 2012, the online mode of All India Engineering Entrance Examination (AIEEE) will offer a plethora of new features, not offered by the offline version. All those students who'll be writing the AIEEE online exam will have the choice of changing the language as many times as they desire during the entire duration of the exam. With this, students can attempt the multiple choice questions while switching from one language to another i.e. English to Hindi and vice versa, as per their convenience.
On road to ornamental gains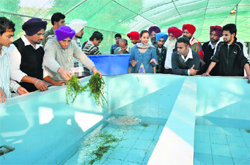 Ornamental fish are gaining popularity and in view of this ever-increasing demand and interest of people a two-day training programme on "Ornamental fish culture and seed production" was organised for trainees from different districts of Punjab at the Department of Aquaculture, College of Fisheries, Guru Angad Dev Veterinary and Animal Sciences University (GADVASU), Ludhiana recently. As many as 20 farmers attended the training programme, which was designed to educate them on different aspects of ornamental fish farming so as to enable them to start small scale units along with their main occupation for higher profits.
NEWS BOARD
Centre for Tagore studies
Edinburgh Napier University recently signed a MoU with the Indian Council for Cultural Relations (ICCR), to set up a Visiting Chair in Tagore Studies at the University.
SMART STRATEGY
Learn to stomach criticism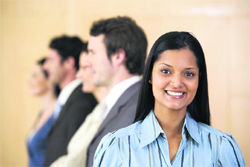 Criticism or negative feedback is an inevitable part of our professional as well as personal life. All of us loathe being made aware of our shortcomings or told that we are doing something wrong. Responding to criticism without careful consideration often leads to unnecessary suffering and frustration. Since we have to face criticism at various stages, learning how to handle it effectively is very essential. Here a few tips to handle criticism objectively at workplace:
Facebook's 'golden purse' for IIT-Kanpur studen
Social networking giant Facebook has offered about Rs 70 lakh per annum package to an IIT student in Kanpur in the ongoing campus placements. "M.Tech (computer science and engineering) student Siddharth Agrawal has been offered the package (near about Rs 70 lakh)," IIT-K registrar Sanjeev Kashelkar said.
The apt job APP
Facebook, the social networking site, is probably not the first place that comes to mind when contemplating new career opportunities. But Monster.com, the career search website, hopes to change that with BeKnown, a professional networking app that allows users to build their professional identities within Facebook.
Management Tip
Reverse flow
Beware of the team members who, when you delegate work to them, find a way to push it back onto you, says Harvard Business Review.
Happiness @ work
Beware of the rotten apple
Camaraderie in a team is threatened even if there is one person who shirks work or is a gossip monger or plays politics. Like a foul smell, these traits infect the others quickly.