Amritsar airport gets nod for CAT-II landing system
Neeraj Bagga
Tribune News Service
Amritsar, December 21
The Director General, Civil Aviation (DGCA), today granted approval for the operationalisation of the Instrument Landing System (ILS), CAT-II, for Sri Guru Ramdas Jee International Airport. Amritsar Airport Director Sunil Dutt said the approval was granted today. He said as soon as the airport would receive the written permission the facility would be made functional.
The implementation of the advanced technology would reduce the visibility requirement for an aircraft from present 650 m to 350 m. The visibility of less than 650 m makes the Amritsar airport out of bound for all aircraft. Passengers at the Amritsar airport would feel relieved as foggy winters are underway. The flight schedule is generally disrupted due to fog creating low visibility. Consequently, they have to wait for longer hours for visibility to improve.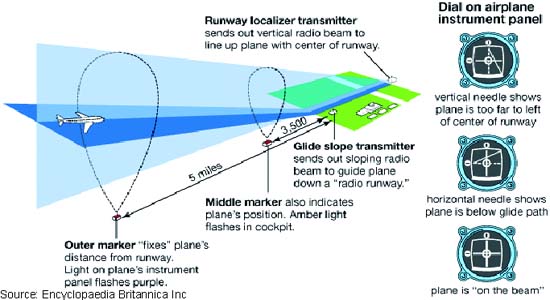 Popularly known as CAT-II ILS, the system was installed at the Amritsar airport in parts some years ago. The city experiences heavy fog during winters due to its geographical location. However, its functioning was delayed for one reason or the other.
The commissioning of the already installed CAT II ILS system will facilitate easy takeoff and landing of flights during fog.
In view of non-functioning of the advance landing system, pilots of national and international carriers have to seek help from the archaic category-I ILS.
Several years have passed since the local airport was elevated to the status of an international flying destination, but its operational capability is severely curtailed during the winter season.
Notably, all major international airports in the country have category-III ILS systems, but the Amritsar airport today got the approval of the category-II system.
The instrument landing system is a ground-based system that provides guidance to an aircraft in approaching and landing on a runway by a combination of radio signals and high-intensity lighting arrays.
The Airport Director said all obstructions were removed in the first week of December. Earlier, two structures of the Indian Air Force (IAF), one spread over 1.5 acres and another one small but strategic, which were obstructing the smooth functioning of the CAT-II ILS, were removed after gaining approval from the Indian Air Force authorities.
He elaborated that all works, including, runway lights, glide path and other relevant infrastructure were already in place and it would take only fraction of the time to operationalise the technology after the permission arrived in his office.