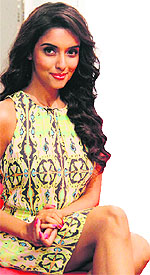 Simply Asin!
It is not easy for every newcomer to make a mark in the Indian film industry. Only the lucky few, without the presence of Bollywood in their genes and a godfather, have done so and a luckier few have started their journey with the most desirable Khan! Asin Thottumkal is one of those. In a telephonic interview for the UTV Stars show, Superstar Santa, Asin speaks about her own tryst with destiny and her place in the Indian film industry. At the age of 26, when most youngsters are still understanding the glamourous film industry, Asin, a fresh face in Bollywood, has not only made a formidable mark Down South, but has also already worked with the likes of Amir and swayed to Dhinka Chicka with Salman! "I have been fortunate enough to have worked with the two ace actors very early in my Bollywood career," she says.
Fashion express
Fashion comes a full circle. There are no rough edges, no corners, no sides, no opposites. Each thread picked up from where we left off. Which is why, you can never say how far you've come. Pretty much a scenario of the trends to watch out for in 2012!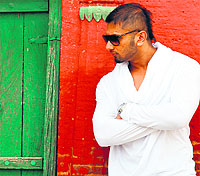 Success tastes sweet
Who hasn't heard of Yo Yo Honey Singh, the king of rappers, especially if you belong to Punjab where a geri is incomplete without playing his hits like Chaska, Panga and more recent ones like Dop Shop and Brown Rang from the album International Villager? We catch up with the artiste to know more about this happening rapper.


Musical notes: Honey Singh
A friend indeed!
People begin New Year resolutions seriously enough — only to abandon them midway. But having a friend can boost the likelihood of sticking to them, suggests a study. This finding implies that buddy schemes could make a big difference to people following dieting plans, health programmes and could be integrated into state-run wellbeing initiatives. "Specific plans regarding when, where and how a person will act have been termed implementation intentions," explained Mark Conner, professor in psychology at the University of Leeds, who co-authored the study.
Will Players strike gold?
In 2012, Bollywood opens its account with the adaption of the old Hollywood blockbuster, The Italian Job. Will the audiences go for gold and make Players the first hit of the year?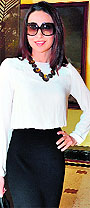 On a comeback trail
Karisma Kapur is looking so gorgeous and glamourous that the mother-of-two could give any other actress a run for her money. Dangerous Ishq, directed by Vikram Bhatt, is her much-awaited Bollywood comeback. It was supposed to be an erotic thriller but Karisma put her foot down on the bold scenes. Vikram Bhatt's films are known for their bold content and intimate scenes. Take Haunted and 1920, for instance. This is his first film with an established leading lady in a while so he had to do away with the intimate scenes if he wanted Karisma to be in the movie. She is a mother-of-two now and cannot have a sexy siren image.

back again: Karisma Kapur
Bollywood calling
Pop sensation Lady Gaga is keen to land a role in a Bollywood movie. The Poker Face hit maker travelled to India in October to perform her first show in the country and mingled with actors Shah Rukh Khan and Arjun Rampal during the visit, reported a publication online.
Smoke without fire
Pop star Kylie Minogue has denied that she is teaming up with Madonna. The Spinning Around singer is set to mark her pop milestone with a one-off televised extravaganza, which will reportedly feature performances with her sister Dannii Minogue and former collaborators Nick Cave and Jason Donovan, a publication reported.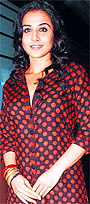 Grapevine has it…
Amidst reports of her impending marriage with beau Siddharth Roy Kapoor, actress Vidya Balan, says, she would love to settle down but wedding is not on cards so soon. When asked she said, "My career is going good. I am happy. Emotionally and mentally I am in happy space. I am not thinking of marriage as of now but a right time will come for it. I do believe in the institution of marriage. I will not ignore it for long time. I will definitely get married," she said, on the sidelines of the first look of her upcoming film, Kahani. Reportedly, Siddharth and Vidya have been dating since they met on the sets of No One Killed Jessica early last year. It has been quite a while now, since reports linking the two have been doing the rounds. Let's see what happens.
Knot soon: Vidya Balan
Sock(s) value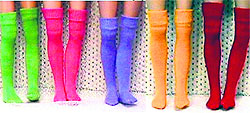 In this cold weather, we all prefer to hide our legs in warm wraps of denims or tights. But the trend has changed and we are seeing a lot of stockings and pull-up socks these days. They come in different colours and style and also thickness. From opaque to thick, stockings that were once thought to be a little girl's friend have graduated and are now complementing the shapely legs of a pretty woman!
Master Chef
Fruitful effort
What better way to fight the chill than dig into hot desserts? But a word of caution—with the decrease in physical activity we must try to keep off those excess calories. So, we stick to the simple good old apple crumble which is easy and quick to cook. You can make it with ingredients readily available and is light on the stomach because of its fruity base.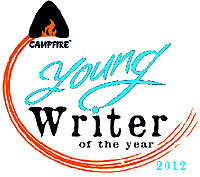 Graphic details
If the younger generations' declining interest in reading and writing bothers you, well, this piece is for you. Campfire, a publishing house that's into graphic novels, has come up with a unique online writing contest in association with Spell Bee India. Called 'Young Writer of the Year', this is open to students across India from class V to IX. "Making money is not the motive but to promote reading and writing among the young people is," says Andy Dodd, marketing consultant with Campfire. The competition opened some 10 days back and Andy has been flooded with calls from enthusiastic writers.
new release
Players

Abbas-Mustan have already created a niche for themselves in Bollywood. This edge of the seat thriller Players is the official remake of The Italian Job (a 1969 film starring Michael Caine, which was remade in 2003). The buzz is that Players is not the same film. The plot is much thicker. There are many new characters. The screenplay is very different from the original. The energy of the film is very different. Abbas-Mustan, the director duo know how to make an entertaining films and Players which stars Abhishek Bachchan, Bipasha Basu, Neil Nitin Mukesh, Bobby Deol, Sonam Kapoor and Omi Vaidya promises to be just that.