OUTLOOK 2012
Has the fall in property prices in the tricity region in 2011 made 2012 a year of golden opportunity for investors of all categories? B.K. Sanghi lists the points that make tricity an ideal investment turf and also finds out whether it is really the
Time to make a kill?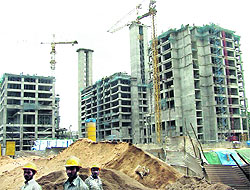 Chandigarh is among the fastest growing, high per capita income regions of the country. With an average Rs 1,20,912 per capita (as per 2011 Census), it ranks second in the country only after Goa. The recent and gradual influx of national and international business giants and IT multinationals like Quark, Infosys, Dell, IBM, Tech Mahindra etc has made the City Beautiful a hub of growth and an attractive destination for professionals, and thus the realty scene holds a lot of promise in the years to come.
While there is no dearth of demand in the residential segment from end users, a substantial NRI population and the well-heeled from Punjab have always maintained the strong investor base for tricity's realty mart.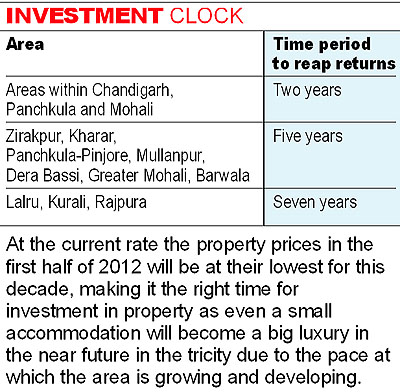 With end users in a wait-and-watch mode at present and biding their time till prices and home loan interest rates stabilise, for the investors it can be a good time to park their funds in different projects as per their investment capacity because the prices are very low. However, those looking for quick returns should not make any hasty move in the first few months of 2012 and should follow the end users' strategy for the time being. But for those with long-term investment goals the time it may be a wise move as future holds a lot of promise of price appreciation. A confluence of a number of factors make 2012 a good time to invest in property in and around Chandigarh. Because of its strategic location this city of the future is on the top of the wish list of big realtors and investors.
While the 1980s focused on Mumbai, the 1990s saw the realtors' focus shift to Delhi and the National Capital Region (NCR), the first decade of this millennium focused on Bengaluru, and the next decade (2010-20) seems to be drawing all real estate focus on the tricity area in particular, and on other emerging Tier-II cities in general.
The second decade of the millennium, thus, definitely belongs to the tricity as far as the growth of the realty sector is concerned. With the coming up of the IT Park, Metro and international airport projects, Chandigarh seems to be the only oasis of orderly development in the congested and chaotic concrete jungle of metros. World-class living standards offered by Chandigarh, Mohali and Panchkula will spur construction activity in the years to come as a large number of people, including politicians, bureaucrats and businessmen, prefer to settle here. However, there is need for co-ordinated efforts to develop the Chandigarh capital region in a holistic manner.
Mini townships, big opportunity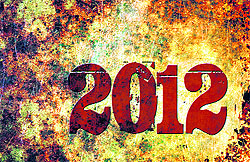 What makes the tricity and its vicinity an ideal realty destination is the fact that it already adheres to a great extent to the internationally inspired development mode which developers of township properties have only recently begun addressing. Today there is a burgeoning market for the internationally-accepted and acclaimed property development model of integrated townships.
This model holds out the promise of maximum value for money to buyers, based on high-grade common infrastructure and shared facilities in some of the more cost-effective, but nevertheless, progressive areas.
With big players like DLF, Omaxe, TDI, Emaar MGF, Unitech, IREO, Shipra, ATS etc coming up with integrated township projects in areas around Panchkula, Mohali, and Zirakpur there is a huge choice available for those with a longer investment trajectory.
High rental value
A fact that has had a significant impact on the property market in the region is the fact that rentals have not decreased to any extent in the tricity. These have rather been growing higher and higher. With an influx of employees of IT companies and over one lakh students joining the ranks of 'Paying Guests' each year, rental market will continue to boom in the next year also. This makes property within the tricity region an attractive option for investors as apart from capital appreciation they can get good returns from rentals also in the next few years.
Pricey Bill
Experts see the current lull in the property prices in the region an ideal time to invest also because once the land acquisition Bill became a reality, it would be very difficult to pick up property in the next few years.
The Bill has several clauses that, once accepted, would put the lid on the availability of land for real estate development besides increasing cost input implications for all land development and housing projects.
The Bill proposes to offer higher prices of land for original landowners besides certain riders that dictate that Rs 2,000 per month should be paid to the landlord for two years. There is also the inherent clause of employment guarantee to project affected family member.
The Bill also stipulates that the land under acquisition for a particular project be utilised for project completion within 10 years, failing which the project developer would be required to surrender the land to the actual owner. If these recommendations are incorporated in totality then it is predicted that the real estate prices will go through the proverbial roof. As per industry mavens once the new land acquisition Bill is enforced, the land prices and cost of construction of housing would experience at least 20% to 25% increase. The developers will have little choice but to transfer the entire burden of this increase onto the customer, who has already been crushed under the rising cost of living governed by erratic inflation swings.
The time is, thus, ripe for taking a plunge in the property market and invest in residential or commercial property in the tricity.
However, a word of caution, this is by no means the time for speculative buying in real estate. It is the investment buyer who will line a neat nest egg in the times to come. Anyone willing to dip into vital resources for investment in the tricity perimeter is sure to reap a rich harvest once the boom begins.
The writer is a city-based realtor and President of the Haryana Group Housing Federation (HGHF)
IMPACT OF REFORM MOVE

Owing to market sentiment the overall residential market is expected to witness a drop in prices by 10 to 15 per cent in Mumbai and Delhi in the next few months. We are not likely to witness a drop in NCR where residential property prices range between Rs 3500 to 5500 per sq ft
The impact of farmer's agitation and the proposed land acquisition Bill that the government has introduced to address the issue seems to be a knee-jerk reaction and it will only increase the cost of acquiring land. Further, the Bill will adversely affect urbanisation as it will be impossible to acquire 50-100 acres of land parcels at one place for any planned development. Also with the land acquisition cost going up, property prices are likely to rise. The provisions in the real estate regulation Bill are also likely to lead to price hike, as the Bill will add to the number of windows of clearance.
— Getamber Anand, Managing Director ATS Group & Vice President CREDAI
Luxury housing
The concept of luxury housing is comparatively new in India, there are only a handful of players in this segment and limited numbers of such properties are constructed which makes it a small niche segment. This segment of therealty market has remained immune to the global economic meltdown as there is a steady influx of wealth giving rise to the affluent class. Hence, their buying capacity remains unaffected. There has been 30-40% rise in luxury property demand in 2010- 2011.
There will not be many challenges for developers in this particular segment because of the following reasons:
Rise of the affluent class in India owing to constant percolation of wealth.
Demand is higher than the luxury properties being built. There are limited players in this segment.
Depreciation of Indian currency which is speculated to further depreciate will work out to the advantage of the NRI population. Such population will tend to invest in luxury properties in India. This will be a huge opportunity for the developers in this segment. Investing in India than Europe and US will be viable for them because of the uncertainty still looming over their economy.
The only challenge that I see as a developer is meeting the expectations of the luxury segment. Since their purchasing capacity is higher, their expectations in terms of standard of living, lifestyle and aesthetics of the properties they would invest in are also very high. As long as the developers are able to take care of that, the year ahead looks very promising.
— Shridev Sharma, MD Kamrup Housing Projects Pvt. Ltd.
Latent demand to rule market

The industry has weathered a challenging year in 2011 quite well and 2012 promises to be an exciting year. If inflation moderates, we can expect a downward pressure on interest rates from the second quarter onwards which will further increase absorption in the residential market.
Besides this, the drop in transactions over the last two quarters has built up latent demand, which will play out over the first two quarters in terms of increased offtake of ready to move in properties. The industry is still in an oversupply situation as far as commercial office space goes and we see the situation reversing only by 2014-15. The opening up of FDI in multi brand retail, as and when it happens will spur fresh demand for retail office space, particularly in Mumbai, Bengaluru and the NCR. The biggest challenge for realtors will be quick liquidation of current inventory and delivery to committed timelines. In fact we expect prices to increase from the second quarter onwards. It is a good time for buyers to finalise properties now as prices are not likely to drop in most markets and interest rates are likely to be stable with a downward bias.
— Ganesh Vasudevan, Vice-president and Business Head, IndiaProperty.com
Challenging times

"I am hoping that there will be a lot of change happening in 2012. Design and technology is changing because every day the availability of land is decreasing and now developers are using new technologies. Trends are changing and many people are talking about green and eco friendly and high-rise buildings. Last year we were talking about affordable housing in the price bracket of Rs 20 lakh- 40 lakh, but this year the definition of affordable segment will change and this bracket go up to 35 lakh-50 lakh.
With Noida authority increasing the FAR which allows developers to construct high rise apartment that will increase the quantity of residential units. In 2012 I am expecting new land acquisition Bill and CREDAI will put more transparency in to the system. In 2012 cost of projects will go up while rising home loan rates have exerted pressure on buyers, developers have been constrained by the rising costs of construction and debt. We are now looking at scenario where both developers and buyers are impacted by adverse macro-economic factors. Rising inputs costs caused developers to slow down on construction and new launches.
— Manoj Goyal, CMD, KDP Buildwell Pvt Ltd
CONSTRUCTION

It is a fact that construction is not just more prolific than before, it's also much more expensive. In 2011 the cost of construction went up by nearly 10 per cent (approx) as compared to the 4 per cent (approx) increase in 2010. These increases have primarily been due to the high demand for commodities all over the world and partly due to increase in fuel prices. Generally there has been an increase in the cost across the board and prices of basic raw materials such as steel, cement, sand, aggregates and bricks have gone up. Several supply side constraints are responsible for the inflationary pressure on the building materials sector, and some of the industry related constraints are shortage of raw materials, rising energy costs, low productivity, distribution and marketing difficulties. While the main exogenous reason has been the economic and regulatory environment in which the building materials industry operates. In 2012, given the current scenario and the expected interest increases by RBI, I believe that the first half of the next year may witness a steady increase in the construction costs and may lead to a slowdown in terms of construction activity and delay in projects. But I firmly believe that good projects done by developers with a good track record will continue to find buyers, though it looks like a challenging year in the first half.
— Nikhil Jain, CEO, Ramaprastha Builders
ECONOMIC CONSIDERATIONS

"Unlike 2011, the new year is expected to bring in cheer as RBI has decided to shift from its tightening bias towards monetary policy. No further interest rates are expected and thus buyers can feel relieved. Demand is expected to remain stable. A little price hike can be expected especially in projects that are being delivered or are nearing completion. Noida and Ghaziabad are expected to witness improved absorption".
— Vijay Jindal, CMD, SVP Group
"Because of the prevailing uncertainties on the global market and the likelihood of further interest rate hikes by the RBI in the early part of 2012, sentiment in the residential market will remain cautious over the short term. The absorption rate — meaning the ratio of sales over inventory in the market — is likely to be low, and the incidence of new launches will decline. Rise in capital values will be marginal because of low sales. Overall macro-economic conditions will keep investor sentiments at cautious levels, both in terms of FDI and FII. FDI inflows, which are currently muted because of the slowdown in the country's GDP growth rate, will probably remain sluggish over the short term. However, as the Indian economy continues to show its resilience in 2012, foreign investors will gain confidence and India will become attractive among competing investment destinations.
— Sanjay Rastogi, Director, Saviour Builders Pvt Ltd
"There should be sharp improvement in the prospects of real estate all around. Interest cycle is likely to turn and with the impending fall in interest rates, buying sentiment should improve. Developers also are mostly avoiding the premium segment which is susceptible to greater volatility. Demand for middle class housing, especially in Tier II towns will continue to be robust. Developers who focus on execution and delivery should not face any stress. Of course, there will be pockets of pain in areas of frothy demand and in case of overstretched developers, but that is a normal market occurrence and can be expected in any given year. Overall, both developers and home buyers have a lot to look forward to in 2012.
— Pankaj Bajaj, President, CREDAI NCR