ART & LITERATURE

'ART & SOUL
ENTERTAINMENT

TELEVISION

GARDEN LIFE

NATURE

FOOD TALK

CONSUMERS, BEWARE!

FASHION

GLOBOSCOPE

BRIDGE

ULTA-PULTA
EARLIER FEATURE

TRAVEL

RELATIONSHIPS

DREAM THEME

TIME OFF

Cars'
Day Out
At Auto Expo 2012, it was party time for auto manufacturers as well as car buffs. It rained variety as many cars were 'unveiled' and launched, reports H Kishie Singh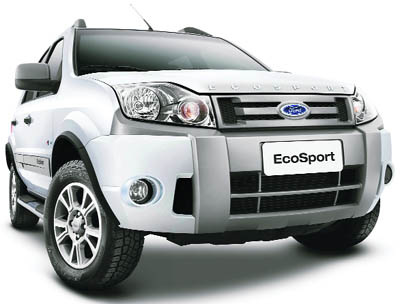 For an auto aficionado, Auto Expo is the Mahakumbh of the Indian automobile industry. The car, no matter how big or small, no matter which make or who makes it, has always been an aspirational object of desire. The car, any car, is beautiful if not gorgeous. It is sensuous, it is exciting, it promises speed, it promises freedom. To satiate this desire, there is a tremendous upsurge of demand for this personal mode of transport. Ironically, the sales figures for the last three months of 2011 were quite dismal.
Black-necked crane spotted
Utpal Boruah
Black-necked crane, a rare bird species found in high altitude, has been spotted at Zemithang Valley in Arunachal Pradesh by the Indian chapter of the World Wildlife Fund for the first time. So long, there were only reports of the bird's sighting in the valley in Twang district, located at an altitude of 2000 metres above sea level near the China border, but no photographic evidence.
Epic treasure trove
The Pandava cave in Karol Mountain, which takes tourists back to the times of the Mahabharata, has a mystique that is yet to be unravelled, writes Roshni Johar
Nestling in Himalayas is Himachal, the abode of gods, which is virtually a treasure-house of mythical secrets. Towering high on the Kalka-Shimla NH 22 at 7,000 ft above Karol Mountain, highest in the region. What makes Karol Mountain unique is that hidden in it, is the Pandava Gufa, a 28 km-long cave, one of world's longest and oldest one in the Himalayan ranges. Karol Mountain invites global attention as there's a baffling mystery of cave's existence, apart from its magical herbs, (including the mythical life-saving sanjivini buti), lost in mazes of antiquity that's yet to be unravelled.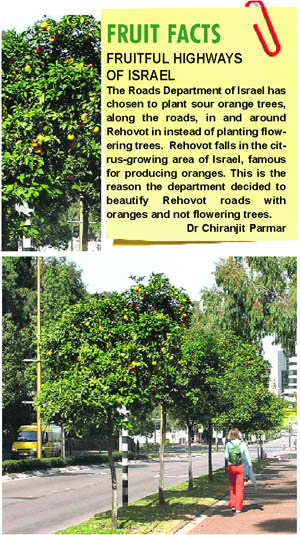 India is a sensory overload
Eugenie Drake, a leading South African handicrafts promoter and designer, is in India with a crafts showcase from her country. Madhusree Chatterjee visits Dilli Haat to get a feel of African crafts She looks at the shimmering piles of Gujarati shawls, embroidered with coloured thread and mirrors, in awe. "India is a sensory overload. We don't have so many textiles, not to this extent, in Africa as one finds in India. The tonalities of colours are wider and the textures are so different," says Eugenie Drake, a leading South African handicrafts promoter and designer.
Postcards from Pushkar
Home to the only Brahma temple in the world, Pushkar has many other hidden delights that can enchant many a jaded traveller, writes Angad B. Sodhi
Pushkar — is the quintessential cliché of everything that is Indian, and which the Indian tourism portrays to the world in all its promotion campaigns. Gorgeous sunsets over rolling sand dunes with camels and turbaned men silhouetted in the foreground, narrow winding streets lined with blue-tinged whitewashed houses and quaint little stores selling brightly coloured jholas, kurtas and bangles. Rajasthani ladies clad in ghagras of bright hues, sadhus with matted hair, snake charmers and cows wandering wherever they please. Pushkar has it all.
Wanderlust & Backpacking
Travelling alone is fun and can be a good way to self exploration, writes Nikhil Walia
It's 10 a.m. and an eatery at the New Delhi Railway Station is bursting at the seams with travellers. Nishant Sinha, 23, is sipping his morning cuppa, thrilled as he sets out on his maiden sojourn to the mighty Himalayas — all by himself.
Indians in Hollywood
Anil Kapoor's bit role in the latest Mission Impossible sequel prompts Ervell E. Menezes to dig up other Indian actors who starred in western movies
In Mission Impossible: Ghost Protocol, Anil Kapoor looked dapper, no doubt, but the Mumbai sequence is pathetic, an insult to this major metropolis. Apart for a couple of authentic shots (one of Bori Bunder), the scenes could have been shot anywhere. At best, it is only lip sympathy to India as a developing film market.
A different romcom
Joginder Tuteja catches up with Karan Johar, who reveals that his latest release Ek Main Aur Ekk Tu is inspired by Woody Allen films
Director-producer Karan Johar, whose Kareena Kapoor-Imran Khan-starrer romcom Ek Main Aur Ekk Tu is creating a buzz, says the film is inspired by Hollywood director Woody Allen's style of filmmaking. The movie is directed by debutant Shakun Batra and produced under Johar's Dharma production.