Mantra for mentoring
Internships are the stepping stones to a successful career. An in depth look at how institutes, students and companies are walking an extra mile to help beginners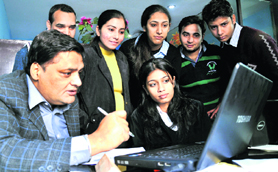 In a fiercely competitive job market it's just not enough to have a fancy degree anymore as it is the employability factor that adds a cutting edge to any academic component. And it is in this scenario that student internships have assumed a much bigger and important role in almost all courses in different fields be it engineering, IT, MBA, law or media.
EXPERT TOUCH: Project mentors help students learn how to manoeuvre through the challenges of a job — Photo Pradeep Tiwari

Career Hotline
Choosing the right MBA course
Pervin Malhotra email your queries to careers@tribunemail.com...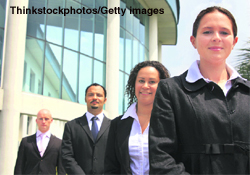 Q. I am considering an MBA from abroad. When I look at the US B-schools their programmes are for two years, while those offered in the UK and Europe are one-year programmes. Are both these programmes similar? How should I go about choosing the right country? Please guide me. — Aman Wadhwa
A. An MBA from a foreign B-school will undoubtedly provide you unparalleled exposure, networking opportunities with an international student body and an excellent springboard to launch your career from.
Thinkstockphotos/Getty images
Scholarship watch
Get yourself a Chevening
The HSBC Chevening Scholarship offers three full scholarships for Indian citizens for one-year masters and post graduate master's programme at any accredited university in the UK.
Subjects: The scholarships are for subjects relating to the foreign and Commonwealth office foreign policy of building prosperity by increasing exports and investment, opening markets, ensuring access to resources and promoting sustainable global growth.
CareerCature
SANDEEP JOSHI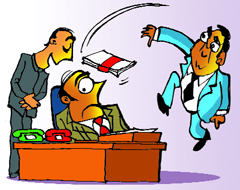 Sir, don't get upset. He's our sports quota executive and was a champion discus thrower.
Career compass: footwear technology
Getting high on heels
In today's world of high fashion and beauty awareness, a person's character is defined by the kind of clothes and shoes worn. Of course, much of this fashion hype has been created by manufacturers eager to cash in on sales. But with the increasing fashion consciousness and disposable income, the demand for specially designed and manufactured clothing and accessories is a direct fallout of this phenomenon. Footwear is one area of activity that has seen a boom. Many Indian consumers now spend as much on footwear as they do on apparel and change their shoes for different occasions.
Course cruising
Certificate course in hospitality training for persons with developmental disabilities
Manovikas-IGNOU: Community College (MCC), the first college in the world for the persons with developmental disabilities for sustainable employment, has announced admission for Certificate in Hospitality Training Programme for the academic year 2012-2013.
Field in focus: instructional design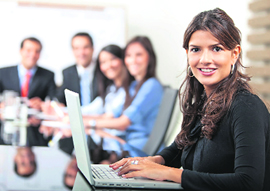 Riding the learning curve
The education and training sector has recognised the power of the Internet and this has helped in breaking the traditional barriers of time and place associated with the delivery channels of learning. Software development companies which have noted the trend have developed advanced learning environments that combine powerful Internet collaboration tools like e-mail, synchronous and asynchronous discussion, shared work spaces and video conferencing.
Smart strategy
How to get a pay hike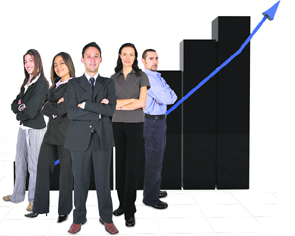 Almost every employee desires to get a pay raise at some time or the other. But how many of them get it as they desire? Research has revealed that the way, the situation, and the time of making the demand for a raise often prove to be the deciding factors in an employee's demand getting accepted or rejected. Unaware of these facts employees can do nothing but simply go on grumbling and complaining, often nurturing a sense of jealousy against those who actually intend to help them, even cursing their fate and the stars. Cartoonist Kin Hubbard has clarified, "Lots of folks confuse bad management (decision making) with destiny."
Happiness @ work
Gems of ancient wisdom
Avoid riding in two boats
One reason for missing the target time and again could be the pursuance of too many goals simultaneously. At the age of 12, Zahir-ud-din Babur became the Lord of Farghana after his father Omar Shaik's death. In order to expand his empire, he left Farghana and attacked Samarkand. To his misfortune, his younger brother Jehangir took control of Farghana in Babur's absence. When Babur left Samarkand to regain Farghana, his uncle Sultan Ali occupied Samarkand.
Motherhood puts research careers on backburner
Motherhood is taking a toll on women's scientific careers, researchers say. A new study at Cornell University has revealed that women with advanced degrees in math-intensive academic fields drop out of fast-track research careers primarily because they want children – not because their performance is devalued or they are shortchanged during interviewing and hiring.