BOUNTY of numbers
If you are good at problem solving, have a clear mathematical mind and reasoning ability then economics is the subject you should be opting for, writes Usha Albuquerque
Many students have little knowledge about subjects like Economics and are reluctant to take up this subject in Plus II, or graduation. What can I do with Economics is the oft heard lament. Unknown to many economics is one subject that every individual deals with from an early age — ever since we start buying goods and services or think about money matters. In fact, as is sometimes mentioned — economics is the science of commerce.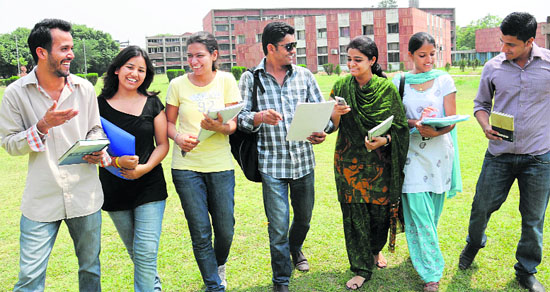 Striding towards a lUCRATIVE future: Economics opens doors to a vast range of career choices in management, finance, statistics, etc. Photo: Manoj Mahajan
Career Hotline
Do IIMs prefer engineers?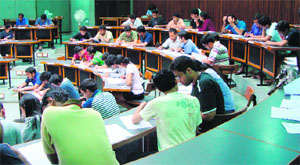 Q.I like studying science as a subject but at the same time I am tempted by the fancy job packages offered to MBA graduates. I am doing BSc (non-med) first year and have planned to prepare for the CAT and would like to join one of the IIMs. But my friends tell me that IIMs prefer candidates with engineering background and so do companies at the time of recruiting. Is this true? — Amit Kumar
IIMs offer equal opportunities to students from fields other than engineering. In fact, the stress now is on increasing the percentage of non-engineering students

nScholarship Roundup
nIs fire management a good choice?
nGood courses in interior designing
nOpportunity for sci-tech research
career compass: operations management
Efficient operators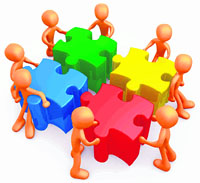 The course stream on Operations Management is aimed at the needs of the young professional managers working in the field. As a management discipline, it develops a student's knowledge and understanding of the practical areas of production and operations management, as well as his/her awareness of the human and financial issues found in modern organisations. It also addresses the internal and external factors which influence operational efficiency and examines the wider context of business strategy and competitive advantage.
testing times: engineering entrance
Tips to Crack AIEEE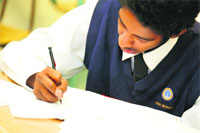 AIEEE (All India Engineering Entrance Exam) is conducted by the CBSE for admissions to India's premier national-level engineering institutes. It is among world's largest exams held on a single day with more than 11 lakh candidates appearing for it. In 2012 the AIEEE will be conducted in online as well offline mode for the second time. The offline exam (paper-pen based) will be held on April 29, 2012; whereas the Online exam (Computer based) students have the option to choose from any of the following dates: May 7, 12, 19 and 26 this year.
Course Cruising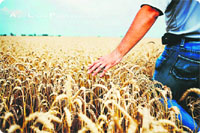 Learning the ropes of agri-business online
XLRI School of Business and Human Resource, Jamshedpur, and Ikisan — an Agri Portal promoted by the Nagarjuna Group, have joined hands to launch a Certificate Programme in Agri-Business Management. The six-month online self-learning programme is aimed towards helping students have an exciting sales and marketing career within the dynamic and fast growing agri-business.
Banks tighten purse strings
Getting an education loan for management and engineering seats under management quota might not be an easy process henceforth. The Indian Banks Association (IBA) has excluded management quota from its revised model for educational loan schemes with effect from the next financial year. "In certain cases, employment potential is not justified with the fee structure for management seats.
smart strategy: coping with change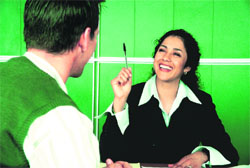 Managing A new boss
With downsizing and restructuring becoming the buzzwords in organisations all over, change of boss is not uncommon these days. Many professionals find themselves reporting to a different person while being employed at the same company. Dealing with a new boss when relationship with the former was good can be demanding, even stressful. In fact, the transition is not always easy, irrespective of the rapport with the old boss.
Hiring on a high
Despite the uncertainty prevailing in the overall economic scenario, the Indian job market exhibited positive signs at the beginning of 2012. The Naukri Job Speak index for Jan- 2012 at 1,121 is 4 per cent higher than December, 2011 index and 16 per cent more than the Jan, 2011 index. On a year-on-year comparison, barring ITES and Construction sectors, all the other key industry sectors have seen double digit percentage hikes in their hiring activity.
Tweets can get you fired
Employees who tweet or update their Facebook status saying "I had a bad day at work" could end up losing their jobs, a leading employment lawyer has claimed. According to Paula Whelan, an employment partner at Shakespeare's law firm, if an employee writes anything vaguely negative about their employer, including saying something as neutral as 'I had a bad day at work', bosses are well within their legal rights to sack the staff member.
CareerCature
SANDEEP jOSHI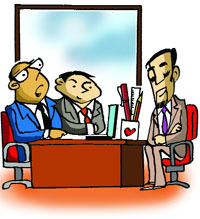 You have done graduation from Beijing, post-graduation from Singapore and MBA from Uzbekistan. Is there any Indian connection too?
news board: placement time
Right 'Avsar' for PU students
The central placement cell of Panjab University (PU) is going to organise a campus placement drive "Avsar" on March 13 and 14 for students from all streams. As many as 650 companies have registered for recruitments at the drive, so far. The drive has been conceptualised in collaboration with the Panjab University Campus Students Council (PUCSC).
Management Tip
How to identify your strengths
To get a job or a promotion, you need to know your strengths. If you can't articulate them, you can't expect your boss or potential employer to either.
Happiness @ work
Gems of ancient wisdom
Look for simple solutions
In a workflow that is producing results, it is not advisable to make big changes if you are encountering problems in some parts. Try small and simple solutions first.