Course of action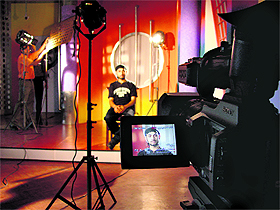 For anyone aspiring to break into a career circling the arc lights, there was always a Department of Indian Theatre. Slowly and steadily, acting schools offering fast forward crash courses started tripping in, but how many bonafide stars from Chandigarh can we count? And we are not talking about the ones basking in the glory of fifteen minutes of fame or the products of reality television. Kirron Kher is probably the first name that comes to mind while Mahie Gill comes a distant second.
90-minute thrill
Whatever happens…happens for good; this definitely stands true in the case of Sandeep Kapoor, Chandigarh-based director who is also a part of the corporate world.
Tribute to a bard
Each one of them is living the spiritual saint Kabir in their own way — if classical singer Vijay Sardeshmukh, disciple of the late genius Pandit Kumar Gandharva, finds him in the soothing notes of taanpura, Rajasthani folk singer Mukhtiar Ali, who represents the 26th generation of semi-nomadic, humble Marasi community's lives, makes him come alive in his dholak.
Step up
Hollywood stars Brad Pitt and Angelina Jolie's son Pax was spotted showing his dance moves on the street.
Putting–Drills for controlling speed
To get the putt to drop in the hole, the ball has to be hit with the correct speed. On side hill putts, the speed is even more important as the line would depend on the speed. If we hit a firm putt we would require less break and on a dying putt there would be much more break. To improve your speed control try some of these drills.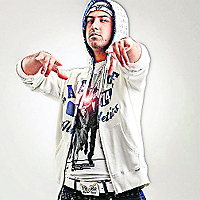 Play-full moments
Stylish and yet desi, that's how Punjabi singer and actor Gippy Grewal likes to be known. Though his youth-oriented songs like Hathiyaar have struck the right chord with the youth, he is equally popular with the kids and older generation. Having stepped into acting with Mel Kara De Rabba, Gippy now balances his new-found acting talent and his first love singing perfectly well. Up, close and personal with the singer, who wants to learn guitar one day.


Desi flavour: Gippy Grewal
Hand-some tip
People who find it difficult to rein in their aggression and yell at others even for silly mistakes can benefit by simply using the wrong hand in daily life and thereby practice self control, suggests a study.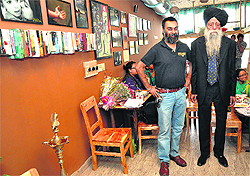 Something brewing
When one walks into this place, a feeling of youthfulness seeps in. From leaves and art decorating the walls to the light music that plays in the background, this is the perfect place for coffee, conversations and books. After reviewing the great response, Books and Brew opens its second chain Sector 16.


Khushwant Singh (L) and Fauja Singh
stress buster
Let the music play…
"Put on the music let's dance through the night." Ah! Were those not blissful days, no cares in the world and stress a word unheard of. Music has always been a great stress reliever and to be able to spare time to choose, buy and listen to good music is one of the greatest favours we can do to ourselves.
Shopping time
Falah Handicrafts Society is organising Gandhi Shilap Bazaar-2012 at Exhibition Ground Sector-34. Sher Singh Chauhan, assistant director, Rewari of Ministry of Textiles, says that the reason to organise this exhibition is to bring household, food and other items under one roof.
star track
Engagement announced
The art of giving
The super mom
Dennis confirms divorce reports
Akki takes a break from comedy
Stork's visit
Dressing up Vidya
Emma loves New York
Thrilling success
chatter box
Staying fit