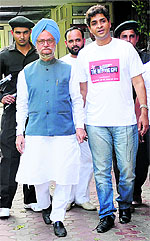 Eleven years on…
Emotions choked many; tempers ran high as Suhaib Ilyasi, once famous host of India's Most Wanted held a conference in Chandigarh for his upcoming film The Wedding Gift on Saturday. The film is inspired by Syed Makhdoom, a computer engineer, who ended his life leaving a suicide video message. Syed's last words to the world bring forth his pain on not being given access to his son. A victim of Section 498-A of the IPC, Syed couldn't take the humiliation of being dragged to a police station.




ON record: Actor Gurmeet Singh and (R) Suhaib Ilyasi
Fusion mantra
Sitting far away in Derby, he was seriously catching up on Putt Jattan De, Lalkaara Jatti Da, Badla Jatti Da and the like. "I grew up watching all these Punjabi flicks and would repeat their dialogues. There used to be music as well in these movies and just watching them was an introduction enough to Punjabi music," he laughs and comfortably switches between speaking accented English to singing rustic Punjabi.
Divine connection
For Padma Shri recepient Ranjana Gauhar, her life is an extension of her Odissi dance. "Dance is something that I have carried over from my past life," says Ranjana, in Chandigarh on Saturday for a dance drama Chitrangada at the Pracheen Kala Kendra Nritya and Sangeet Sammelan.
Whole-some music
Concerts around the world, composing music for documentaries and driving to different destinations within the country have kept flute maestro GS Rajan busy since his last visit to Chandigarh. If being the first to perform at the Splendid Palace, Riga, Latvia and Musée Guimet, Paris, have been the high notes so far, he is flying off to the US to give lecture demonstrations in schools and colleges with concerts in Chicago and Houston thrown in. Meanwhile, Pracheen Kala Kendra Nritya and Sangeet Sammelan brings him to Chandigarh on Saturday for a Carnatic flute recital.


tuned in: GS Rajan. Photo: Parvesh Chauhan
Slow & steady
We hear it yet again, for the umpteenth time. Something that every new face striving to make a mark in the industry uses as the prime defence — "it's not easy to get a break in Bollywood when you don't have back up support from a godfather." Consider the ratio of newcomers to those who have a history in the industry to understand the advantage that the latter category enjoys.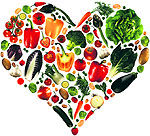 Don't starve, balance it
So what if Vidya Balan gained weight for The Dirty Picture; no one really cares if Kareena Kapoor is seen with a few more pounds in the mujra Dil Mera Muft Ka! Talk about the ladies in town and they all still want their size zero bodies. We find out how many of these diet charts are really beneficial and if you are on a trip to lose extra kilos, what do experts recommend.
Ranveer's living a dream
Ranveer Singh established himself with one film - Band Baajaa Baaraat - and became a star overnight. People cannot get Bittoo out of their heads. Ladies vs Ricky Bahl was decent and he is busy shooting Lootera. He talks about being a star, staying grounded, following his dreams and preparing for his roles.
It's not London Ishq!
Despite repeated confirmations that Yash Chopra's film still remains untitled, large sections of the media continue to call it London Ishq. This is completely baseless, inaccurate and detrimental to the film. Unfortunately, several individual denials on the part of Yash Raj Films have also gone unheeded. However, the YRF spokesperson thanked those who have responsibly put out the true status after checking with them, while requesting those who haven't, to please stop calling it by this name.
Colin Farrell to play Sir Lancelot
Horrible Bosses star Colin Farrell is in talks to portray mythological British knight Sir Lancelot in a fantasy film adaptation of King Arthur legend.
Eva shares her secret
Hollywood actress Eva Mendes says she gets beauty advice from her mother and credits her for making her appear sexy. The 38-year-old said the best beauty tip her mother ever gave was to only wear one fragrance, so it becomes her signature scent. "My mother said that you should only wear one fragrance so it becomes yours. Angel is my signature scent, as it represents the modern, sexy, independent woman," Mendes said. The actress, who is famous for her mole on the left cheek, said her beauty secret is a lip balm she found in Australia.

Home truths: Eva Mendes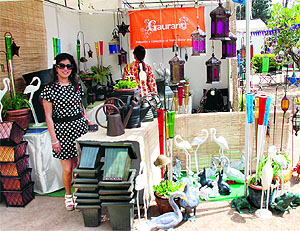 Vanity Af-Fair
It's that time of the year again. The starched white kurtas, the high stilettos, the buffoons; the 'excuse me please' and 'please watch your step'! It's only getting better each time. The Vanity Fair comes back with many more air-blown kisses, giggles, bargaining offers and some serious sense of style, which Chandigarh rarely takes pride in. On till Sunday, here is a peek-a-boo into what's hot and what hotter!

Decorate your garden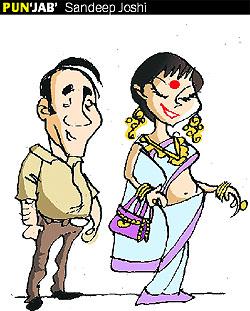 Golden status:

The Finance Minister has finally enhanced my status after announcing the hike in excise duty on gold.

indulge
Dark temptation
Two good things seldom happen simultaneously - Hot Chocolate Shot on the table and Sachin Tendulkar taking off for the 100th run of his 100th century! So, forgive the hangover because after this it took us so much time to decide what should be tasted next - Mango Tango, a blend of mango, white chocolate and vanilla ice-cream or Spanish Latte. It's quite a googly for us till some help is provided by a colleague sitting on the chef's end.
The Foodies
Liquid asset
Food itself is enough to entice a food lover, but when combined with drinks, it's all the more better, and music only adds fuel to the fire.
green thumb
Shade-y issue
Most flowering annuals are specific to open cultivation for want of maximum sun. The shade part of the garden remains a perpetual problem area and is most of the time deprived of beauty.

Birthday gift for Abhay
Abhay Deol turned 36 on March 15 and his birthday gift was a movie from Prakash Jha. Abhay has replaced Abhishek Bachchan in Chakravyuh and the film also stars Arjun Rampal and Manoj Bajpai.


Movie magic: Abhay Deol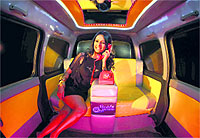 Kashmera robbed again!
As if being robbed two months ago in Delhi wasn't enough, firebrand Kashmera Shah got robbed all over again, this time in Los Angeles. And as strange coincidence would have it, the robbery took place once again from her car.

once more: Kashmera Shah