Bold and frank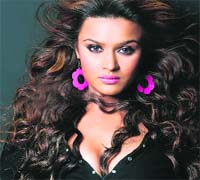 Aashka Goradia is enjoying her bold role in Shubh Vivah. After her last negative roles, she is glad to have yet another challenging one on prime time.
Why did you accept this role?
We have seen extra martial affairs on TV but this role is different. I loved the fact that Sarla is quite bold and surprises not just the people around her but the audiences too.
Why do you think negative characters work so well?
I think because people can relate to them. There is something dangerous and exciting about negative roles. Most of us do get negative thoughts, but we don't act on it. To see fictional characters doing something forbidden and watch the results is exciting. What is a drama without negative characters? 
How different will this role from your last negative role in Laagi Tujhse Lagan?
In Laagi… my role of Kalavati was covertly negative while Sarla is open about her choices and demands. She doesn't shy away from expressing herself. There are variations in negative roles and I am enjoying Sarla as much as I loved Kalavati.
How do you look back on your career?
I began with Kusum and played a dutiful daughter which was superb. Later, many good roles came my way in shows like Mere Apne, Akela, Kahin To Hoga, Saath Phere and I started playing negative in Laagi Tujhse Lagan. I try to keep variations in my work. I try not to talk too much as it exhausts you as an actor.
You even tried your hand at comedy. How was it?
I did Star Plus' comedy show Comedy Ka Maha Muqabla and I found comedy very difficult. To make people laugh is tough.
If not an actor what would you be?
I would have loved to be a criminal psychologist . I find criminal psychology very interesting. — HRM
A sweet and sour relationship
Colors explores the sweet-n-sour relationship of saas-bahus with Kairi – Rishta Khatta Meetha wherein you witness the taanas and wisecracks. Starting April 2nd Kairi is a take on the sweet and sour moments of life that a family goes through. Set in Gwalior (Madhya Pradesh), Kairi is the story of a sweet tyrant saas, Imarti Devi, and her loving-yet-rebellious bahu, Ambi. Imarti Devi is the typical Indian mother-in-law who wants the best for her sons and maintains a tight hold on her daughters-in-law, Ambi is the swabhimani daughter in law who refuses to be a bechari even as she maintains respect.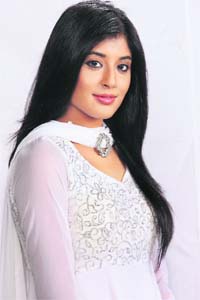 Kritika having fun
Kritika Kamra is having fun working with Sharad Kelkar who plays the new Dr Ashutosh on Sony's Kuch Toh Log Kahenge. She claims it is easier to do romantic scenes with Sharad. But with Mohnish Behl, who is much senior there was bit of awkwardness.
Good times: Kritika Kamra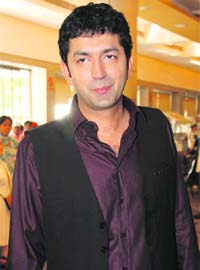 The return of Kunal
Filmmaker Kunal Kohli might return to TV as a judge on a reality show. He has judged two reality shows - Nach Baliye 2 and chilidren's singing-dancing reality Ek Se Badhkar Ek -earlier and has shown keen interest in accepting the offer.
Judge's hat: Kunal Kohli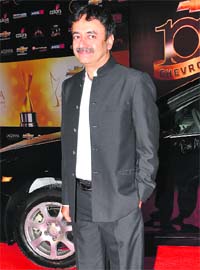 No TV for Rajkumar Hirani 
Buzz is that filmmaker Rajkumar Hirani was offered one crore to judge a singing reality show, but he turned it down. But the channel kept insisting and asking him yet he didn't relent. Apparently he will start work on his next film so he is busy. Vishal Bhardwaj too was approached but he is busy shooting his film Matru Ki Bijlee Ka Mandola and so he refused.
Sticking to the best: Rajkumar Hirani
Guest list
After Jhilmil Sitaron Ka Angan Hoga on Sahara One Rajshri Productions is looking at bringing their earliest TV production Paying Guest back on either Sony Entertainment or Colors. The show was about common people's lives and as the concept of paying guests still exits in Mumbai, they will be off to a flying start. Rajshri wants Madhuri Dixit to do a cameo on the show.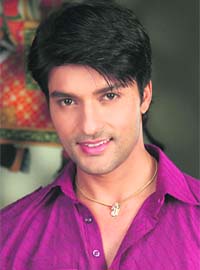 Anas, Rati in love? 
Rumours are that Anas Rashid of Diya Aur Baati Hum and Rati Pandey of Hitler Didi are in love. Apparently they stay in the same building and have been able to hide their relationship from everyone. Rati laughed off the rumours.
Loving it: Anas Rashid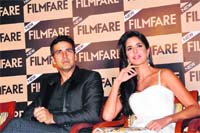 Akki recommends Kat
Akshay Kumar has recommended his hit heroine Katrina Kaif for his next film with AR Murugadoss and the director is more than happy to cast her.
Successful pair: Akshay Kumar and Katrina Kaif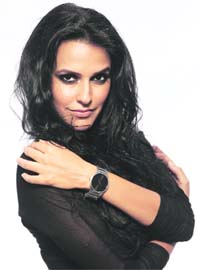 Julie once more?
Deepak Shivdasani's Julie put Neha Dhupia in the spotlight. She had said that only sex and Shah Rukh Khan sell. That was eight years ago and she has come a long way as an actress. She is not interested in doing Julie 2.
Not again: Neha Dhupia
By mistake
While doing media interviews, Asin innocently quizzed her co-star about 'How come they weren't linked?' At this question Akshay Kumar lost his cool and gave her a healthy dose of his mind. Akshay was so furious with Asin that he went to the extent of telling her that he is a married man and did not expect his fellow co- star to ask him such personal questions.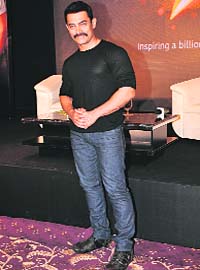 All for fitness
Aamir Khan tolled away for many hours at the gym and ate very differently to achieve a fit body for Talaash and now he is working on becoming flexible and lean for Dhoom 3. This man has some stamina! Aamir Khan is also adding a song to Talaash and editing the film. The film was supposed to release in June but now it is releasing in November. We know that it will be a smashing success.
Working hard: Aamir Khan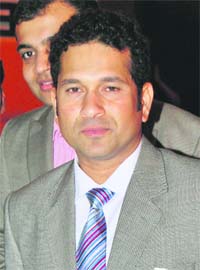 Sachin's film debut
Sachin Tendulkar might do a cameo in Vidhu Vinod Chopra's Ferrari Ki Sawaari. The film-makers have spoken to him and there will be a segment about his hundredth hundred. The shooting will take only one or two days if he agrees.
New innings: Sachin Tendulkar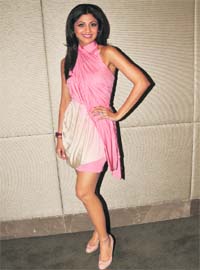 Shilpa's desire
Shilpa Shetty is due to give birth in May. She has pushed away some work-related travel (for her film Desire) to New York because she is heavily pregnant.
Due date: Shipa Shetty
Book launch
Katrina Kaif is just back from London. She launched Prakash Jha's book on the movie Raajneeti at a suburban bookstore.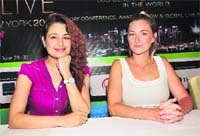 Alive & kicking
Miss Australia Earth 2009 Liana Warner Gray, and Bollywood Actor Yuvika Chaudhary, during the press conference of Alive Foundation to promote The Earth Diet in Mumbai.
Green cause: Yuvika Chaudhary and Liana Warner Gray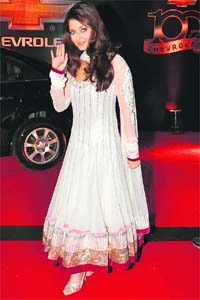 Off to Dubai
Beti Bachchan Aaradhya will travel with her mother Aishwarya to Dubai. Ash does everything for her daughter and she is taking her along to an event in Dubai so a passport is being made for her. Sweet!
Darling mommy: Aishwarya Rai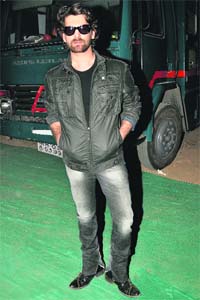 New film
Neil Nitin Mukesh, last seen in Players, has a few films up his sleeve. He has signed on for Bejoy Nambiar's next film David. He is very excited because he loved Shaitan.
Role call: Neil Nitin Mukesh
Friends in the making
Priyanka Chopra bonded big time with champion Virat Kohli at the Ambani bash for Sachin Tendulkar. Are they becoming friends?
International version
Rana Daggubatti is doing the international version of Aamir Khan starrer Raakh (1989). He plays an Indian-American businessman in the movie set in Los Angeles.
John's excited
John Abraham is gung-ho about playing gangster Manya Surve in Shootout At Wadala and says that it will be a career defining film for him and will get him all the recognition as an actor that he wants!
Now, the South to get dirty
The Dirty Picture is being remade in the South. The makers want an established actress to match up to Vidya's stature and daring performance.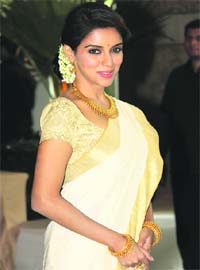 Jealous sis
Kareena Kapoor is a tad jealous of her sister Karisma Kapoor. That is because grandfather Raj Kapoor seemed fonder of Karisma than of Bebo. They both shared blue eyes while Kareena has green eyes. Karisma would get two mangoes from senior Kapoor while Bebo would get one.
Hollywood calling
Jacqueline Fernandez is all set to do a Hollywood movie titled Definition of Fear, directed by James Simpson. She is an international beauty. Way to go!
Comic timings
Asin has done back-to-back comedies: Ready, Housefull 2, and Bol Bachchan. She has said that she likes doing comedies and other types of movies too. Her role was largely comic in Ghajini as well.