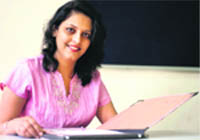 special educator
Take the road less travelled
Education today stands precariously balanced at the cusp of a dichotomist world order — one too powerful to be dead and the other too powerless to be born. Both the worlds — of the able and differently abled — are equally important. The sole responsibility of maintaining a balance between these dichotomised worlds lies on the shoulders of the Special Educator.

Career Hotline
Pervin Malhotra email your queries to careers@tribunemail.com ...
n Explore the varied vistas of biophysics
n Route to Indian Statistical Services
n Straddle medicine and engineering
field of focus: library & information science
Get booked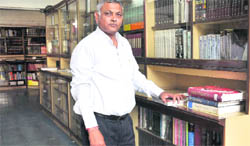 If you love browsing about in book stores looking for something interesting to read and your hobby is to curl up with a good book, library science is where you get paid to do just that. Books are available in all shapes and sizes, periodicals, newspapers, and so on have filled shelf upon shelf of libraries across the world. But the traditional concept of a library is being redefined, from a place to access paper records or books, to one which also houses the most advanced media, including CD-ROM, the Internet, virtual libraries, and remote access to a wide range of resources.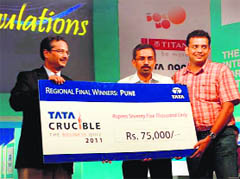 different strokes: quizzing
Cerebral edge
Are you a quiz buff? If yes, then this can jazz up your career prospects by enhancing the "cerebral quotient" of your resume and also by adding that extra sheen to your portfolio if you are already working. Increasing awareness and interest in quizzing has lead to regular quiz competitions being organised across the country throughout the year giving professionals a chance to travel, and win prizes.
smart strategy: dealing with mistakes at workplace
Fix the faultlines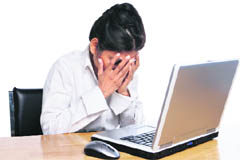 Mistakes are unavoidable and each one of us has our own share of them. Be it small goof ups or a major slip, they are also a part of every workplace. In fact, most employers expect their staff members to make them once in a while. Making a mistake can be an unpleasant experience irrespective of the severity of error or stakes involved. It can not only result in embarrassment and humiliation but temporary loss of credibility also. As a consequence while most people accept that slip-ups are inevitable, no one likes to be responsible for them. The key to recovering from a mistake is to deal with it in the right way, rather than brushing things under the carpet. Own it up, accept the repercussions and be part of the solution to the problem resulting from the mistake.
CareerCature
sANDEEP jOSHI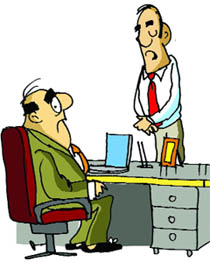 Don't worry Sir, I won't tell anyone how much salary you are offering me. I am as ashamed of it as you are.
Happiness @ work
Gems of ancient wisdom
Get your facts right
In every organisation, there are many layers. It may not be possible for top bosses to know correctly the contribution each worker makes. Hence, before rewarding or punishing junior staff, get your facts right. Seeing that Akbar had gone to Malwa, prince Salim went to Ajmer and got engrossed in the pleasures of life. Then, he revolted and announced himself king in Allahabad. This naturally soured the relations between the two, but Salim wrongly assumed that courtier Abul Fazl's scheming was behind it. So Salim got Abul Fazl killed near Sironj.