personal finance
Travel insurance
With the rise in standards of living, more and more people are embarking on journeys and exploring places. For a hassle-free trip, it is advisable to buy a travel insurance policy that takes care of all the travel-related uncertainties, writes Neelesh Garg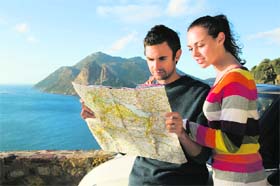 Travel and tourism is one of the fastest-growing sectors around the world. With the rise in standards of living, more and more people are embarking on journeys and exploring places. However, for a hassle-free trip, it is important that one addresses all the travel requirements carefully and in advance. Travel insurance policy is one such important measure that takes care of all the travel-related uncertainties of a customer. It secures them and their loved ones in their sojourn abroad.
The travel insurance market in India is fairly young but it is showing signs of rapid evolution with the changing times. The industry is growing annually at the rate of 10-15%. Initially started as a basic medical cover in a foreign land, travel insurance today has become a comprehensive package covering eventualities like medical evacuation, repatriation of remains, personal accident, trip cancellation and interruption, home insurance and also financial emergency assistance.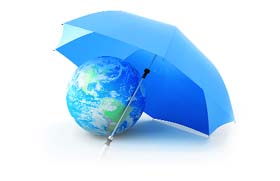 With the increase in tourism within India it is important to induce awareness about the availability of domestic travel insurance. Most people today are still largely unaware about the availability of domestic travel insurance in India. Domestic travel insurance is something that travellers overlook while planning a local holiday. It is important to be aware of the range of comprehensive benefits that are offered when one purchases a domestic travel policy.
Awareness needs to be built on the fact that in a travel insurance policy, in addition to medical coverage, there is non-medical coverage which the customer can avail. These include benefits and covers uncertainties like a trip cancellation and interruption, missed connection, personal accident, burglary, hijack distress, trip delay, accommodation charges due to trip delay and personal liability which are not available in a standalone health insurance policy.
Domestic travel insurance has seen increasing popularity in the last 4-5 years and is growing fast. The same is being encouraged by means of tie-ups with airlines, tour operators and online portals. Domestic travel insurance can be easily availed today from ticketing sites and airlines while purchasing tickets.
So the question is how does one purchase suitable domestic travel insurance? The easiest way to purchase domestic travel Insurance is while booking the tickets directly through the airlines' websites, online portals and through tour operators who tie up with the insurance companies and bundle the tour packages or tickets along with the domestic travel insurance policy. These policies protect customers from unnecessary interruptions.
n One should ensure that insurance is bought from a registered insurance company with a good brand name and track record
n Before buying the policy, it is advisable to read the terms and conditions carefully along with the information on product offerings, claims process and toll free number
n One should ensure that all documentations regarding the insurance policy are presented in a clear and transparent manner
n It is also essential to go through all the documents and terms and conditions properly before travelling
One needs to understand what one is exactly covered for. Apart from the scope of coverage, one also needs to go through the conditions specified for the coverage. In fact, 'Terms and Conditions' is one of the most important sections of the policy wording. Hence, it is important to give equal importance to exclusions as to coverage.
Travel policies typically do not cover pre-existing conditions or any complication arising from it, travelling against the advice of the physician, being under the influence of drugs, alcohol, other intoxicants unless prescribed by a physician, participation in adventure sport activity etc.
The customer should understand clearly the process for lodging a claim in case of an eventuality. A clear understanding would ensure hassle-free claim experience. For instance, to lodge claims for travel delays, along with the duly-filled claim forms it is required to also attach the following documents:
Copies of boarding pass, ticket and baggage tags
Copies of correspondence with the airline authorities or others about delay of checked baggage
Property Irregularity Report (PIR - written proof from the carrier) from the airline authorities stating the period of delay
Original bills or receipts or invoices for the necessary emergency purchases of toiletries and medication
A dependable domestic travel insurance policy takes care of the surprises that can occur when you travel. Therefore, investing in domestic travel insurance is a wise and financially sensible move.
The writer is an Executive Director, ICICI Lombard GIC Ltd. The views expressed are his own