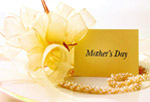 A gift called mom
No gift for your mother can ever equal her gift to you - your life. A mother can never be compared to anyone in the whole world, as she surpasses the essence of each and every relation without caring for anything in return. This Mother's Day, we ask some celebrities from the region on the role their mothers played in their success.
To mum, with love
She is the motivation behind all those success stories and the inspiration to reach for the stars. And if you are the one who has yet not acknowledged your mum's efforts, it's time you celebrate Mother's Day. Indulge her, love her and gift her; for the day will not come for another year!
Beat upbeat
In far away countries like Canada, the US and Australia, when a dholi hits the dhol, the kind of energy that it creates is unbeatable. Back home, closer still in Punjab, the one time that we get to hear the beats is either on Lohri or Baisakhi or a sangeet function (if they are the traditional sorts) of a marriage. For a change, this time it is going to be different for we will be hearing almost 200 dholis create magic with the instrument!
Doctor of creativity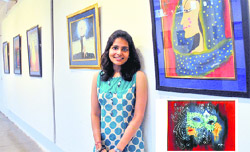 It is not always that you tend to run into a doctor who does more than just her job. Considering the high that the MBBS profession gives you, there are several aspects of your creativity that are forgotten. Among the crowd of such well-educated individuals, Shivani Garg is a shining example of someone who has struck a balance between her artistic skills and MBBS course.
A culinary journey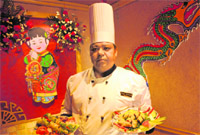 With the changing seasons, Hotel Mountview brings to the people of tricity the Chinese and Thai Food Festival. The festival offers not just delicacies but also martial art performances and Chinese dances for a wholesome experience. The fascinating ambiance illustrates the Chinese culture. To dazzle the guests further, there is a unique show of "Guts and Skills" from highly trained martial artistes along with Chinese dance performances.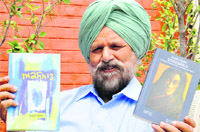 Route to roots
It's not for the first time that the beauty of village life or the loss of it has turned an author or a poet out of Indian Diaspora. But in the Canada-based Gurdev Chauhan's case, as many as 90 poems wasn't a result of anything sudden, even though the name of his fifth book on poetry Aksmaat, negates that.
Voice of conviction


Very busy with 'less' is Sukhwinder Singh. The highly successful singer who has given hits like Chaiyya Chaiyya, Chak De and Jai Ho (that got an Academy Award and a Grammy) Sukhwinder is in his own zone. In Chandigarh, to be part of the closing ceremony of the Gully Cricket organised by Chandigarh police and the administration, Sukhwinder stands firm on his convictions, not bothered about what people think or say about him. His clothes receive amused looks, English garners some smirks, but does it really matter if one's dressing or English is perfect when you have a global fan following!
In the lanes of telly town


The beginning
I belong to Delhi and I'm a Punjabi khatri. I used to work at Jindal Telecom Company in Delhi; however, I always wanted to act. With no formal training in acting, I just got my profile pictures done in Delhi and then got selected for the Star Plus' serial Shraddha. From there on, I had to shift my base from Delhi to Mumbai.
Any time, any place
If you want to lose weight, hitting the gym is not only the way out. Many a time we are so busy with our-day-to day work and schedule, we don't get time to work out. A day off at the gym and then trying to work out the next day is like getting up early on Monday morning for work.
Dress as you please!
Every person has a sense of style. Yet there are only a few who'd attract the second glances, who have the power to make the camera go zoom on them. It could be the tousled hair, it could be the torn jeans. Our this week's face in the crowd, Kamal, a graduate in fashion designing, likes to dress up as he feels like.

Clove Martini
Subtle flavours of cloves is a surprise, in a contemporary cocktail with the fresh orange juice and grey goose.
STAR TRACK
n Shahid's three different kahaani...
n Habib talks of his 'love legend'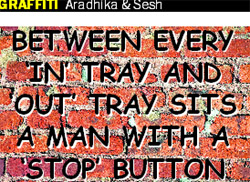 CHATTER BOX