Patent choice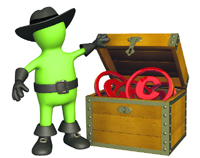 An exciting and monetarily rewarding new field, IPR is ideal for those with strong analytical abilities and reasoning skills
Several years ago a rice producer in the US developed a new strain of rice which had the exact flavour, shape and taste of basmati rice from India. He began marketing it as 'Basmati Rice', the only difference being, it was grown in the US and not in Dehradun, from where the original 'basmati' comes from.
Career Hotline


I don't want to do an engineering job


Interning with a fashion magazine


What if my senior gives a nasty reference?


Playing safe is not the right strategy


Courses in water harvesting
Writing contest
Indo-Norwegian fictional writing competition "In Your Shoes" gives a unique opportunity to people across India and Norway to pen down their thoughts and imagination about a life in another place.
Scholarship roundup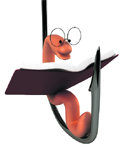 Each year, the TWAS Fellowship Programmes, which operate under agreement with governments and national organisations in developing countries, offer a number of fellowships to young scientists from developing countries to carry out postgraduate research in developing countries other than their own. Currently, there are 11 fellowship programmes for postgraduate research, implemented in collaboration with the partner organisations. The partner organisations where Indian students can apply are:
Jobs that are just a click away
Want to rake in moolah doing work online? Well, freelancing and microjob sites could be your playgrounds. Here are five options (A word of caution- None of this is supposed to be get-rich-quick stuff!) for the kind of work you could be offering or looking for on these sites. Take your pick:
Course cruising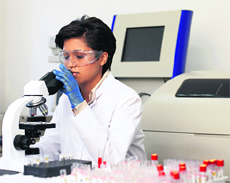 The School of Animal Biotechnology, Angad Dev Veterinary and Animal Sciences University (GADVASU), Ludhiana, is offering M.V.Sc./M.Sc. and Ph.D. degrees in Animal Biotechnology. The candidates having B.V.Sc. & A.H. are granted M.V.Sc., while those with under graduate degree in other branches of biology/life sciences are granted M.Sc. The School is running a prestigious Human Resource Development (HRD) Project of the Department of Biotechnology of Government of India for Master's in Animal Biotechnology. Under this programme, admission to six seats is made through All-India entrance test conducted by Jawaharlal Nehru University, New Delhi which is open to students from any state of India/Union Territory.
first take: sports technology
Sporting spirit
The growing interest in sports has made it into a thriving industry. The exponential growth and diversification in this field has given rise to several new challenges such as, successfully organising major sporting events, which, in turn, has created the need for various types of experts.
Welcome change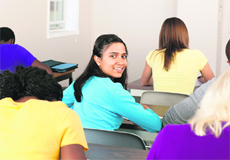 The recent decision to have a common entrance examination for all engineering colleges from 2013 has evoked a mixed bag of reactions from students as well as the teaching community. In the changed scenario all engineering aspirants will have to appear for two exams - JEE main and JEE advanced - to be held on the same day. For admission to IITs, a student will first be shortlisted on the basis of his/her cumulative score in Class XII exams and the main test - each getting a 50% weightage. Those desirous of getting into the IITs will have to take the JEE advanced test.
smart strategy: how to get a summer internship
Hot short jobs
The best way to get work experience and learn the ropes of a trade is through a summer internship. Want to do more than hang at the local pool or scoop ice cream this summer? A summer internship is a great way to go! Not quite sure how to get going? Here are some tips to get a summer internship.


CareerCature

SANDEEP JOSHI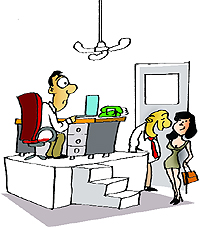 Don't you know, the company gives 10 per cent annual raise to everybody
Honing the skills
Bhopal-based Education, Training and Services Network, AISECT, has partnered with the National Skill Development Corporation (NSDC) with a mission to skill around 1.3 million youth across semi-urban and rural India over the next 10 years. Under this alliance, AISECT will work as a national partner of NSDC to spread quality skill development training across the country and placement of students.
Hiring trends: gmac survey findings
Job market improves for MBAs
More new business school graduates are landing jobs to go with their diplomas amid renewed optimism among employers, according to new data from the Graduate Management Admission Council (GMAC). According to GMAC's 2012 GMAC Corporate Recruiters Survey, 79 per cent of companies that took part in the survey and said they plan to hire recent MBA graduates this year, compared with 72 per cent in 2011. Moreover, the average number of planned new hires per employer increased to 17 in 2012 from 13 last year.
Happiness @ work
Unwind with music
The tense atmosphere at the workplace can affect the coolest of guys. Play some music to soothe frayed nerves.