Chasing love
Shooting in real locales, including London, a love story highlighting the problems of young Indians living abroad, Rab Se Sona Isshq claims to be the first youthful, cross-continental story on telly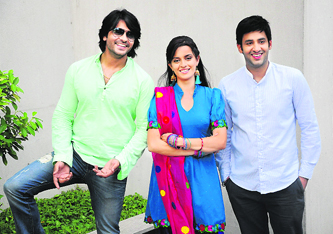 Premise: Beautiful Saahiba deserted by the man of her dreams on the very day of her wedding. What follows: A cross-continental chase. Girl follows her love to London. Fierce competition rules the telly screen. Rab Se Sona Isshq is Zee TV's latest soap trying to break free of all the stereotypes. Moving away from the closed door politics to begin with, this soap takes the audience to real locations—Punjab and London.
THREE IS COMPANY: (L-R) Ashish Sharma, Ekta Kaul and Kannan Malhotra. Photo: Parvesh Chauhan

Zoom on—Chandigarh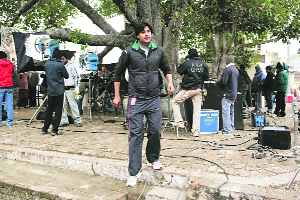 From Bagrian pind to Nabha Haveli to the farmhouses within the vicinity of Chandigarh—film crews come looking for these destinations and more
Many a mustard fields has always brought in B-town directors with their cast, crew and cameras in tow. Throw in either a tube-well and conical mounds of chaff or other paraphernalia suggesting pre-harvest art and voila, the film is replete with the rustic touch necessary to take care of the world premiere and Indian Diaspora!
Sunny Sheoran on one of the sets.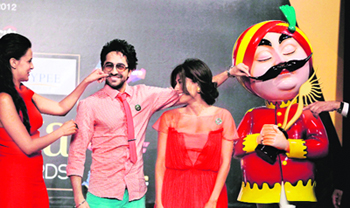 King-size fun:

Bollywood actress Neha Dhupiya (L) touches the face of actor Ayushman Khurana as actress Chitrangada Singh (R) looks on, while they pose with an Air India "Maharaja" mascot during the opening news conference of the 13th International Indian Film Academy (IIFA) Awards in Singapore recently. — REUTERS

Doc talk
Sleep well
People sleeping for six hours are likely to become obese
Sleep is a natural state of rest for the mind and body in which eyes are usually closed and consciousness is completely or partially lost. A duration of 8-10 hours of sleep helps to maintain one's body weight. Sleeping too little is related with obesity.

Astro turf
ARIES: The Knight of Swords gives you a new vision but overindulgence will lead to trouble. Be attentive toward the ones you love, and let bygones be bygones with those who have upset you in the past. Tarot message: Your determination to succeed will pay dividends. Lucky colour: Saffron.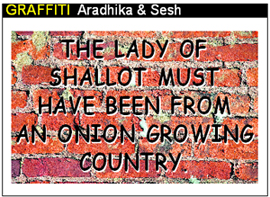 The year ahead
If your birthday is June 10...
You can expect growth in career. Your official contacts will increase. Communication problems will be evident in personal life. With proper self-assessment, you will enjoy good finances and career. Stress may pose a problem. The year will be good for business, especially in real estate. There will be no distractions or obstacles. Those who decide to change their jobs will do well. In July 2012, you can get a taste of change in your life, and a desire to upgrade your life entirely. In December, you will experience sluggishness, passiveness and the desire to move away from problems and work. Financial issues will require special attention.
The 'in' side
Theme for a dream balcony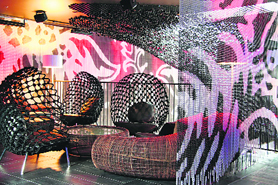 Just because you don't have a backyard does not mean you can't make the most of your outdoor space. Even the tiniest balconies can be converted into a tranquil oasis. Don't just use your balconies to store your junk, mops and buckets. Instead, use your balconies to have your breakfast in the morning, read a book or unwind after a long day's work. Plan it out as to what you would like to do there and get decorating. Here are some tips to help you on your way: Think of a theme and go with it. You may choose a modern chic look or a traditional one or you may just decorate around your favourite colour.
Chatter box
Double celebrations
The soap queen of Indian television celebrated her birthday recently and graciously turned 37. At the 11th Indian Telly Awards, she won the Special Award for making a successful foray into movies from television. So, it was double celebration for the Kapoor khandaan.
Happy go lucky
Deblina Chatterjee who is presently seen in Sajda Tere Pyaar Mein on Star Plus as Aaliya is ambitious and hard-working. The talented actress says that she's happy the way her career has been shaping up. We catch up Deblina to tell us more about her…

Big round of applause
Do you want to work for humanity but do not know where to start and how to go about it? Actor Rahul Bose's humanitarian contributions are just as well known as his contribution to Indian cinema. The non-controversial actor tells us about the six different NGOs he is associated with so that you can decide the kind of charity work you want to do. Well done: Rahul Bose
On the tiger's trail
Rumours about Salman Khan being a very fierce competitor when it comes to his films, seem to be turning into a reality now. The actor makes it a point to ensure that each and every film of his is promoted to the utmost and he is personally involved in the campaigns. And he generally chooses an auspicious day – Eid to launch his films.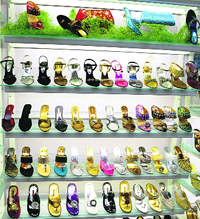 Indulge
Stylish foot forward
Today Metro Shoes has opened its second store in Chandigarh. Targeted at the entire family, the product range at Metro Shoes will feature style, quality and the latest international trends that appeals to all age groups. "Customers today are looking for exclusive options that match the latest fashion trends with best quality and best price. Metro Shoes gives them an opportunity to shop for all their needs under one roof" says Jairaj Kapoor, regional manager, Metro Shoes. Keeping this perfect synergy in mind, Metro Shoes has on board the uber-glamourous couple of Saif and Kareena as their brand ambassadors.

Nargis denies dating Ness Wadia
American model-turned-actress Nargis Fakhri is upset with the reports of her link-ups with Preity Zinta's former beau Ness Wadia. The actress was photographed giving a casual hug and a peck on the cheek, after filmmaker Karan Johar's birthday party last month. Soon after the photograph was published all over, gossip mills started running.
Exit postcard!
The days of sending and receiving the holiday postcard are numbered due to the rise of texts and social networking sites in the UK. Today, only 3 per cent of the people in Britain make the effort, instead preferring to text or even Tweet a picture.


One after the other
Richa Sharma has made it big with Gangs of Wasseypur. She attended the Cannes film festival for the movie and has been approached for two international films. She will sign them soon. She was last seen in Oye Lucky Lucky Oye! Lucky girl!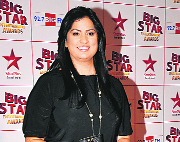 Lady luck: Richa Sharma
Raunchy to the core
Kareena Kapoor has been gaining weight for her item song Halkat Jawani in Heroine. The song has been choreographed by Ganesh Acharya and the song is cheap and has mass appeal. Kareena is very excited about it and thinks it is very raunchy. Even Malaika Arora Khan loved it.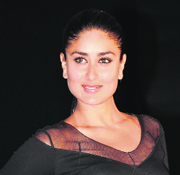 Item queen: Kareena Kapoor

A stitch in time
Kim Kardashian suffered a fashion mishap, when her skin-tight leather dress burst open at the back, just minutes before she was to go live on TV. The 31-year-old socialite, had to be frantically sewn back into her sheer bodycon leather dress before she appeared on the Jimmy Kimmel show in the US.
Off the beaten track
When Ashim Ahluwalia set out to capture the C-grade cinema industry of mid-80s Mumbai in Miss Lovely, little did he know that his debut feature film, made without any support, will go places. He is back from the screening of the film in the Uncertain Regard section of Cannes film festival to rave reviews and two important distribution deals with Fortissimo Films and Ad Vitam.
Weekend wedding
Magic Mike star Matthew McConaughey is reportedly set to tie the knot with longtime girlfriend Camila Alves this weekend. It is said that the couple will exchange vows at the actor's hometown Texas in front of very few guests, reported a website. The wedding is kept so private that even the workers involved with the nuptials had to sign nondisclosure agreements.
I looked ugly in my twenties: Ryan Reynolds
He may be the heartthrob in Hollywood today but The Proposal star Ryan Reynolds says he looked terrible in his twenties. The 35-year-old says he has become more comfortable with his appearance over the years, reported a website. "I recently saw a picture from when I was just a pup - maybe 20 or 21 years old. And I look pretty bad.
Taking no chances
Akshay Kumar considers Sonakshi Sinha his lucky charm after the success of Rowdy Rathore. They are also doing the sequel of Once Upon a Time in Mumbai together And Joker together.
Body double
Most of the stunts in Ek Tha Tiger have been done by Salman Khan's body double Jawed Al Berni. The film is now in post production and artists are working hard to put Salman's face on the double's body.
Eyes on you
Madhuri Dixit says her children will watch her every move on every episode of Jhalak Dhikhlaa Jaa Season 5.
Long distance relationship!
Sonal Chauhan and Neil Nitin Mukesh are enjoying their filming time and personal holiday in Fiji. They are shooting their film over there. Time away from Mumbai has also allowed their romance to bloom.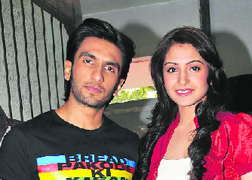 Couple or just a pair?
Anushka Sharma and Ranveer Singh never admitted to their romance. They were spotted dining at a fine dining restaurant in Town (South Mumbai) and quietly enjoying their meal and drinks. He was wearing a baseball cap and she was wearing a little black dress.



Denial mode: Ranveer Singh and Anushka Sharma