A lasting Voice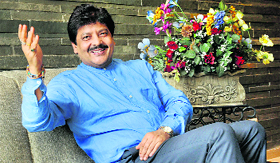 Twenty years is a long time to be at the top and sustain that position! His reign began with singing for Qayamat Se Qayamat Tak in 1988 and remained the same till 2008 when Tashan released! The scene has changed tremendously in the last five years — new singers cropped up, every now and then actors entered the domain of singers and reality shows created a glut of 'I-can- sing-too' singers —which in a way has affected Udit Narayan. The quantity of work he is getting has dipped, but he is more concerned about the quality.
Screen shot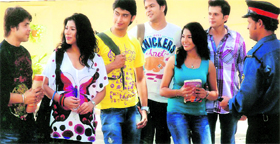 Since the last two decades, Arshad Khan has been successfully juggling between the small and the big screen. Usually, it's the other way round — from TV to films —but Arshad , was pretty flexible with switching mediums. What still matters to him is the substance that a project has to offer.

A still from the television serial Manzil Apni Apni

gyan zone
The super fruit
The nature has provided us with the gift of fruits and vegetables. However, in general we have not understood their true value and most of our population is cereal based. The consumption of these bounties of nature is increased only if their value is understood.
it's rocking
Rustic flavour
Anurag Kashyap's Gangs of Wasseypur has been screened at the Cannes Film Festival 2012 and has managed to receive a good response. And the track O Womaniya, whose lyrics have been penned down by Varun Grover, is quite a hit.


Graffiti
Aradhika & Sesh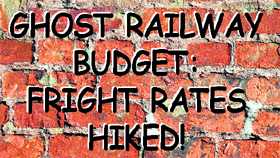 Sweat it out Yoga has a new address
Tricity residents have a new spot to lay their yoga mats at Oxizone Fitness and Spa center which has opened its special classes for Hot Yoga at Zirakpur. Hot Yoga's anti ageing, calorie burning and disease preventing benefits are recognised worldwide.
High Spirits
Flammable
Blue Bonfire Exotic cocktail with a flamboyant blue flame colour just perfect for an exotic evening.
Over a cup of coffee!
If you thought coffee-making is not an art, after meeting Aparupa Roy you will surely change your thinking. The way she brews up the flavours and prepares for a cup, one surely believes coffee-making is an art!
Desi look alike
What is life without a little bit of shock and suspense ? I thought this caption will wake my readers up from their heat-induced stupor! In South India, attukulu is poha, or pressed rice-flakes, and attu is a dosa. Rice in any form is a healthier option to maida preparations like breads, buns or pizzas.
star track


Richa's baby steps in Bollywood


Aamir's mantra of excellence...


Bebo out, Deepika in


Patience does pay


Mystery of the title


An astronomical ride...
chatter box


Tinsel town aspirations


Stepping into a host's shoes


Battleground television


Reshammiya is here again


Love is in the air


New Releases