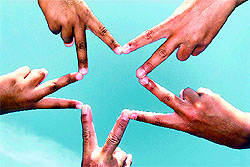 Fish for good dividends
In today's fast expanding, internet connected media savvy world companies are no longer expected to just provide good quality products at reasonable prices, but should also strive to make their operations environmentally sound, adhere to high labour standards, reduce human rights abuses and mitigate poverty.

corporate social responsibility


Pervin Malhotra

Career Hotline


Call of the wild


Is their any course for lyricists?


Gear up for a second start


Options in medical stream
fresh approach
Bringing live training edge for students
With increasing stress on the employability quotient of graduates in different fields, practical skills have become an important component of curriculum. This has led to new benchmarks being set for the practical training in different courses. In the fast growing and ever-evolving field of digital arts and animation working on live projects is the latest addition as is being offered by the Kanse College of Digital Arts, Noida.
career compass: yoga instructor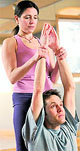 Mind body balance
The past few years have witnessed a complete renaissance of yoga so much so that it has become the latest fad. With celebrities endorsing it and the glut of multimedia in the market, yoga is the new fitness mantra and career as a yoga instructor the new buzz word. Yoga instructor or teacher, as the name suggests, is a person who imparts training in yoga; is bestowed with the responsibility of imparting the knowledge of yoga to people of different age groups, following different lifestyle patterns. Hence, the job of a yoga instructor has become a challenging task.
career compass: pr executive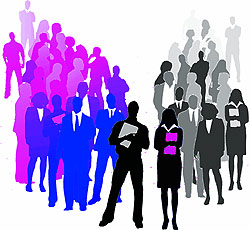 Prosper with people skills
Public relations (PR) is a field that is concerned with maintaining public image for businesses, non-profit organisations or high-profile people, such as health professionals, celebrities and politicians etc. A public relations officer (PRO) is the spokesperson of a company or any organisation. His role is to convey the policies and interests of the organisation to the public through various forms of media. The need for PRO can be found in almost all sectors, including advertising companies, health sector, government agencies, election commissions, etc.
field in focus: BANKING
Managing money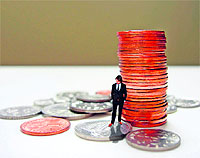 The Indian banking industry has witnessed significant growth over the past few years. Today, banks have diversified their activities and are getting into new products and services that include opportunities in credit cards, consumer finance, wealth management, life and general insurance, investment banking, mutual funds, pension-fund regulation, stock-broking services, custodian services, private equity, etc. Along with this most of the leading Indian banks are going global and are setting up offices in foreign countries of their own or through their subsidiaries.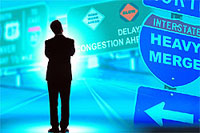 smart strategy: making ideas work
Road to power decisions
Decision making is a skill that comes into play at all levels of policy and administrative management in a corporate. Be it hiring or firing employees, leading, managing clients, negotiating, or even the day-to-day operations of an organisation, taking decisions is the life blood of any goal-oriented business.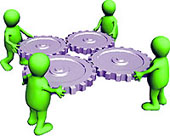 The Virtual vortex
Technological advances have changed the canvas of workplaces tremendously. Having a virtual workforce is a relatively new phenomenon that many tech-savvy companies are embracing fast. Ravi Shankar, Senior Vice President, Human Resources, HCL Technologies ,talks about the mechanics of this new work culture and how the managers as well as employees can benefit from it.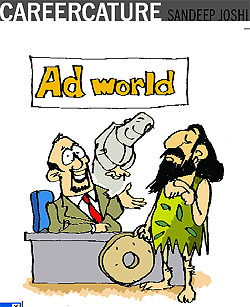 Who will be better to infuse fresh ideas in our campaign than the inventor of the wheel himself!
Freedom of flexi timelines
Traditional 9-to-5 office hours are becoming a thing of the past, thanks to the changing and more relaxed attitude towards time-keeping by bosses and the widespread use of mobile technology, a new study has shown.
Happiness @ work
Gems of ancient wisdom
Oversmartness can ruin a good deal
In your greed for a little extra or due to your oversmartness, don't end up losing a good bargain. King Lalitaditya of Kashmir was on a winning spree when his army met the forces of King Yashovarman of Kanauj in 8th century AD.