Archival studies
Preserve and prosper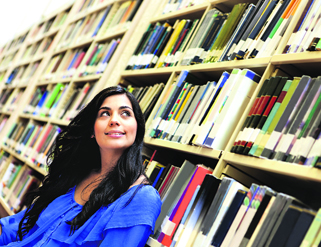 Imagine being able to see and read letters written by Mahatma Gandhi or Nehru or even older manuscripts from the Moghul period? With a rich historical repertoire stretching back centuries, there are probably millions of records of events, major declarations, treaties and also simple letters in museums, libraries and even homes across the country. While many of these are today available for us to see, read or research upon, there are probably thousands of documents across the country still waiting to be discovered and thus professionals are needed to catalogue, maintain and preserve them for posterity.
— Thinkstock photos/getty images
Career Hotline


MCom vs MBA: Q. I have done my B.Com with 74 per cent marks from MCM DAV Chandigarh. I have option either to go for MCom or MBA. Firstly, tell me which one is a better option and secondly, suggest some institutes for MBA as I didn't give CAT or MAT. — Harsharan Randhawa
A. Since you haven't given the CAT or MAT, the question of doing a decent MBA at this point doesn't arise, which, in a way, is just as well. Reason? For one you don't have the necessary work experience to get into a good B-school. A good B-school is very important because we have thousands (yes thousands) of B-schools in our country today. In such a situation, the kind of job you will get after studying at a top-end one and that (if any) you may get from a B-grade one would be vastly different.
field in focus: landscaping
A merry walk in the garden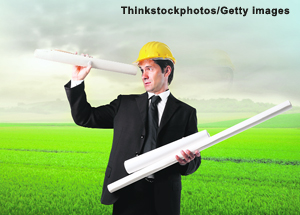 Rapid urbanisation and the resultant concretisation has gobbled up the green open spaces in our cities. Houses with gardens and open spaces have become a luxury for a vast majority of city dwellers. Most of the houses have either been converted into boxed apartments that have little space to breathe. And if you happen to live in such an apartment and pine for greenery in your balcony on the 14th floor, you just need a landscape artist! Looking at landscaping as just planting trees in the garden and constructing walkways is taking a myopic view of it. It has much more scope and more potential than it used to have just a decade back. A spurt in construction and the reduction of green cover has led many environment-conscious people to yearn for a green cover in their balcony, in the backyard and even in the middle of their living rooms.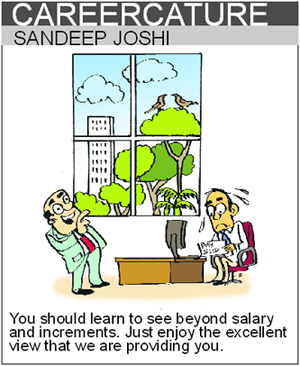 Course cruising
Dual programme: GNIT College of Management approved by AICTE invites applications for its two-year full-time PG Diploma in Management (PGDM) dual programme with specialisations in HR, Marketing, Finance, and IT & International Business. Eligibility: Bachelor's degree or equivalent in any discipline recognised by UGC.
Smart strategy: the corporate tool kit
Golden rules to nail success
Be job ready by arming yourself with these work ethics to be a thriving professional:
There are basic behavioural, personality and inter-personal skills that are expected of an employee on board any organisation. Apart from the hard skills that are tested at the personal interview, it is the incumbent's professional work ethos that just might make him/her the "most valued employee" of the year.
Study abroad
A host of choices for undergraduate courses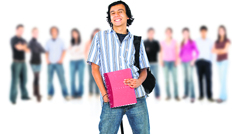 There is a wrong general impression that students going for education overseas are primarily looking for postgraduate and research courses. The fact, however, is that a large number of parents exploring foreign universities and courses want to send their children for undergraduate courses across the world and even for schooling, the more common being after Class X. With a large number of international schools being set up in our country and students undertaking international exams such as the IB, a large number of these students are also aspiring for a recognised global education.
Scholarship roundup
Biotech fellowships: The Department of IT, BT and S&T, Government of Karnataka and Department of Biotechnology, Government of India are offering fellowships for post-graduate diploma in specialised biotechnology-related job-oriented courses
Breaks on job hopping
India Inc has witnessed a sharp decline in the attrition levels during the April-June quarter as employees are becoming cautious about changing jobs due to uncertain economic environment.
Happiness @ work
Gems of ancient wisdom
Weather wins
Change is constant. And even if you feel that nothing will ever change in your workplace, weather surely will. So while planning your strategies, don't forget the seasons.
Hiring scene
Auto, pharma sectors go strong
Hiring activity in the country has been a mixed bag with sectors such as Construction, Insurance, Oil & Gas and ITES going slow on their hiring plans, but others like Auto and Pharma continuing to hire fresh talent, as per the job speak index released by Naukri.com. According to the job index the IT sector, which is the largest employer of skilled workforce, has also slowed down its hiring plans and lateral hiring across companies has almost been brought to a halt. "Selective hiring is happening across most sectors now. However, the next few months will be challenging for the overall recruitment market in India" said Hitesh Oberoi, Managing Director and CEO, Info Edge India
B-school grads covet public sector jobs
Indian management students prefer to work in public sector firms over private ones due to secure employment environment and high future earnings, followed by MNCs, this was revealed by a study, Preferred Employer 2012, conducted by online job portal FlikJobs.com and MyHiringClub.com. The study reflected how youngsters look at job security as one of the most important parameters while choosing their future employers.
Fortnightly quiz 417
1. Which jubilee is being celebrated by the prestigious Post Graduate Institute of Medical Education and Research (PGIMER), Chandigarh, this year?
News board
GATEFORUM launches first centre in Chandigarh
GATEFORUM, recently launched its first centre for the aspiring GATE students in Chandigarh. GATE is the qualifying exam for ME/M.Tech/MS courses in Indian institutes and universities like IISc, IITs, NITs, government engineering colleges etc. GATE is also the qualifying exam for jobs in reputed PSUs like BHEL, NTPC, IOCL, Power Grid Corp etc.