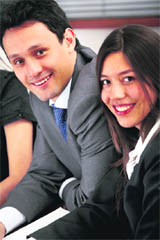 corporate law
Legal lights
"I had learnt the true practice of law. I had learnt to find the better side of human nature and to enter men's hearts. I realised the true function of a lawyer was to unite parties riven asunder. The lesson was so indelibly burnt into me, that a large part of my time during the twenty years of my practice as a lawyer was occupied in bringing about private compromises of hundreds of cases. I lost nothing thereby – not even money, certainly not my soul." So said the greatest lawyer and leader of his times, Mahatma Gandhi. Let us delve deeper into depths of time and bring out fragments of lawyer that the greatest icon of all times had.
smart strategy: surviving incompetence
Patience and persistence pay
Almost every professional experiences moments of frustration and stress while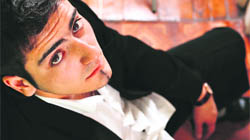 dealing with his superior. Although it is human to have a few flaws, some supervisors are truly incompetent. They either lack the right technical capabilities or don't have the requisite people skills. They tend to rely on their subordinates to cover for them and manage to keep their jobs in spite of all their failings. Reporting to such an inept supervisor can be extremely challenging as well as difficult. However, the toughest part is not to allow them to sabotage your chances of moving ahead in your career. While the best way to handle the situation is to work within the parameters created by them, here are a few diplomatic routes that can keep your career carriage out of trouble in spite of being hitched to an erratic engine.


CareerCature
sANDEEP jOSHI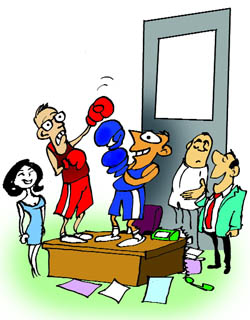 Ever since the Olympics, this is how they settle issues.
Key time-wasting activities
As many as 14 per cent of office goers have said that talking at length about trivial matters at the water cooler is and was the largest time waster at work, according to a new survey. The new TrackVia survey of 300 persons revealed that it's not Facebook that reduces productivity at work but the office water-cooler and those annoying software updates and computer glitches that are behind the loss of productivity in the workplace.
How to ace that hotel job interview
Interview for a job in a hotel is not much different from that for any other job. But there are certain specific areas that candidates have to be prepared for. Hemant Kumar Kochar, Director of Madhuban Academy of Hospitality Administration and Research (MAHAR), Dehradun, lists a few preparation tips hat can help those on the threshold of the hospitality industry:
Tech docs
Have you thought how we would have survived were it not for ECG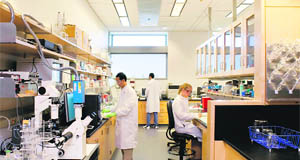 machines, pacemakers, asthma inhalers, artificial hearts, MRIs, or prosthetic limbs? If you consider the amazing difference prostheses (or an artificial limb), and the pacemaker and other devices such as, diagnostic tools and imaging equipment such as MRIs and ECGs, have made to the lives of so many patients, you can understand the widespread reach of biomedical engineering.
Biomedical engineering is a dynamic field best suited for those who are technically sound, enjoy research work and are deeply interested in developing cutting-edge technologies

FRESH AVENUES
Three-pronged global MBA
XLRI Jamshedpur, has recently launched a global MBA programme in partnerships with Weatherhead School of Management of Case Western University Cleveland, USA and the School of Economics & Management of Tongji University Shanghai, China. This first of its kind initiative involving three leading institutes of three countries will be a full-time two-year residential programme and classes will commence from June 2013. The programme will be held in three parts i.e. one third each in Jamshedpur, India; Shanghai, China and Cleveland, USA respectively, and will be taught by faculty of all these three B Schools.

Career Hotline
Route to a career in wildlife
Q. I am a graduate in zoology. I wish to pursue a career in wildlife. Please give me some details of institutes offering this course. — k t vij
testing times: cmat
New route to B-schools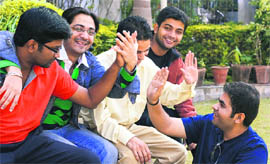 The Common Management Admission Test (CMAT) conducted by the All-India Council for Technical Education (AICTE) is seen as the ticket to prestigious B-schools in the country and is being projected as the next most important management entrance exam in the country after CAT. Since AICTE is the body that is responsible for approving B-schools, CMAT is being used by a large number of B-schools. Some of the top colleges in the country that will take CMAT scores are Jamnalal Bajaj, K.J. Somaiya Institute of Management Studies & Research, Prin. L.N. Welingkar Institute of Management & Research, etc., among over 3000 other B-schools that accept CMAT scores. CMAT will substitute the state-level entrance examinations in seven states and the respective state governments have already accepted CMAT for MBA admissions. These states are: Uttar Pradesh (UPSEE); Kerala; Maharashtra (M-CET); Rajasthan; Chhattisgarh (CSVTU); Nagaland (Nagaland University); and Goa.
Learning from chess board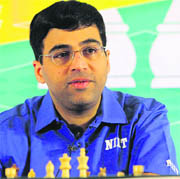 Chess has been touted for centuries as a way of educating the mind in preparation for life and has been seen as one of the most powerful educational tools available to strengthen a child's mind. A study on impact of playing chess, was carried out by the Foundation for Learning Research in Chess, which undertakes research and development work in inter-disciplinary field of infusing Chess-centered culture into schools, communities and their work environment.

Indian chess Grandmaster and the current World Chess Champion Viswanathan Anand is popularising chess among schoolchildren

Happiness @ work
Gems of ancient wisdom
Place others before self
Caring about others may seem to be a bad advice in this selfish world, but our scriptures and history are full of instances to the contrary. All great men not only advocated sacrifice and compassion for fellow beings, but had also followed it in their lives.
course cruising
International tourism course
Northampton Business School at the University of Northampton, UK, is inviting applications for its postgraduate course in International Tourism & Hospitality Management.
scholarship roundup
AIIMS offer
The Smt Maya Devi and Shri Kirpa Ram Kohli Educational Trust has offered to 'The AIIMSONIANS' a scholarship for financial support to undergraduate students of the All India Institute of Medical Sciences. This Merit-cum-Need-Based scholarship is for MBBS and Nursing students at AIIMS.