On a quest for quality lifestyle
There is a increased demand for premium housing and good living conditions in these two business towns
area watch: khanna, mandi gobindgarh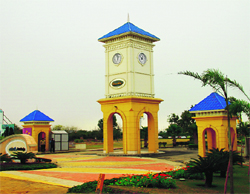 Traditionally it is the pulse of the metros and big cities that is considered to be an indicator of the health of the real estate sector of the country. But at the same time it is not prudent to completely overlook the vast number of tier II and III cities and small towns as these not only hold the key to future growth but also add depth to the hi-rise golden edifice of the realty market.
A view of the Dream City township that is one of the projects offering a taste of big-city lifestyle in Mandi Gobindgarh
real issue
Will homes get cheaper?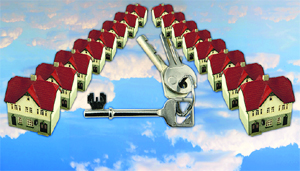 The Finance Minister P. Chidambaram's recent advisory to banks to force builders to reduce the prices of residential units rather than sitting on an unsold inventory, has brought a lot of cheer to the prospective home buyers. The FM told bankers at a meeting recently that recovery process for the construction loans that had matured and needed immediate restructuring should be made stringent forcing the builders to reduce inventory at a lower cost. He also mentioned that home loan borrowers should demand timely possession as a large number of projects had been delayed.
tax tips
Can I claim deduction for paying loan in father's name?
Q. I am working and am currently living in a rented accommodation. My parents are living in a different city. My father owns a house which was constructed by him from his savings. He had also taken a home loan from PNB to construct this house. My income is pretty high and I am paying tax at the highest managerial rate of 30 per cent. My father's income is below the taxable limit. Can I get the deduction of EMI for the loan taken by my father for which payment is being made by me? — kamlesh
REALTY GUIDE
How many time will I have to pay revised EDC charges?
Q. I had booked a residential plot in a private colony in Kurukshetra (Haryana) in 2008, at that time the builder had charged BSP + EDC @ RS 910 per sq. yd.(with a clause in plot buyer agreement to charge difference of EDC, if revised by the government at a later stage). After paying full installments, the builder, in February, 2011, informed me that HUDA had revised the rate of EDC, so I will have to pay EDC @ RS 1440 per sq. yd. I paid the difference of EDC to the builder and a Conveyance Deed was executed in my favour in June, 2011 and Stamp duty was also paid on full EDC amount paid to the builder.
Practical footprint
Small can be capacious
Space constraints can pose a major hurdle in having impressive interiors, here's how a West Delhi home was remodeled with the use of smart space-saving techniques and innovative touches to become a stylish and spacious abode.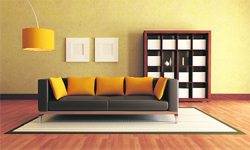 Decor trends
Less is more, not a bore
In this age of high property rates, small homes and immense congestion, making that confined space you call a home seem more spacious is a mammoth task. However a bit of creative energy and decorative talent can do wonders and make your house look neater and lighter. The latest trend is empty spaces and stripped-down furniture. This clutter-free and non-chaotic style is what separates a classy home from a messy one. Where less is more and not a bore!