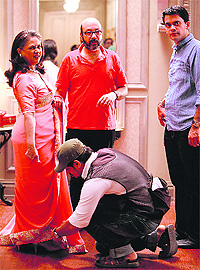 At your service
From the limited edition to custom-made to bespoke, as fashion elevates in levels, the price tag becomes heavier than what most torch-bearers can handle, entering the exclusive status category effortlessly. But that's one popular way of client-servicing as well — making a brand or designer loyalist feel special, feel valued. A recent example is Louis Vuitton's bespoke programme held during the London Olympics, which gave the customers the freedom to design their own bags. Of the raw material that was available, bags could be designed in some 80,000 different permutations, thus promising exclusivity.


DRESS REHEARSAL: Jaya Bachchan tries a Nachiket Barve (in blue shirt) creation.
Spirit of modernism
The story of Shivdatt Sharma's practice is also in a certain way the story of Chandigarh from its infancy when it was but a modernist twinkle in Nehru's eye. So writes Vikramaditya Prakash in his book Modernism in India Series: The Architecture of Shivdatt Sharma. He also sums up the eminent architect Shivdatt Sharma whose career has spanned over five decades as one of the masters of modernism.

MASTER CLASS: (L-R) Shivdatt Sharma and Vikramaditya Prakash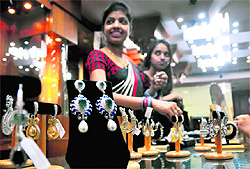 Golden time
If you, like many, feel that buying jewellery is getting out of reach, jewellers too are feeling the pinch, with the drop in the number of customers. They feel the need to attract the customers back. Most jewellers now have started making light- weight jewellery which are less expensive. "For jewellery to suit the pockets, we have started making ornaments in 14 karat gold instead of 18, which makes it more affordable. Customer used to demand heavy jewellery earlier, but now the emphasis is on lighter and less expensive pieces."
Campus canvas(s)
There is something about the eleventh hour of campaigning — it's genuine, desperate and credible. While the coming Friday will seal the fate of the candidates, the few preceding days decide it. The Panjab University campus students' council elections are a carnival in their own right. Read on for the update on the last day of campaigning, why the parties still try hard and how the candidates won't quit convincing.
Say it: From nail art to vehicles, supporters use all tricks to woo voters.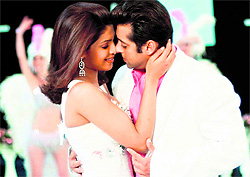 Yeh dosti…Bollywood's new friendships
A lot of enemies are becoming friends and Gen Next is bonding very well with each other. Read on to find out... Priyanka and Salman: Priyanka was spotted at Salman's residence late on Sunday night. She was an SRK loyalist but has been asked to stay away from him. This is a new friendship.

Camp shift: Priyanka Chopra and Salman Khan
Not the regular 'heroine'
Making her debut in Bollywood with Barfi, Telugu actress Ileana D'Cruz says she did not want a glamorous opening in her first film here.
In and out and in…
The sources say Sonu Sood has once again been approached for playing the iconic role of Sher Khan in the film Zanjeer.
No more sequels
After being part of sequels like Raaz, Jannat and Murder, actor Emraan Hashmi seems to have had enough of it and says he will be doing no more of it in the near future.
Bhoot returns!
Ram Gopal Varma who last produced Phoonk 2 is back to horror genre with his latest directorial venture Bhoot Returns.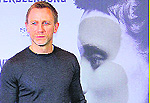 Work over pleasure
James Bond star Daniel Craig says he is so engrossed in his work that he cannot pay much attention to his personal life. The 44-year-old actor, who is married to Rachel Weisz, said that filming his scenes as Bond in the upcoming film Skyfall was all-encompassing and he struggled to switch off when he headed home.
single minded: Daniel Craig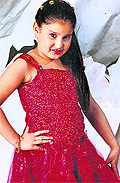 Right steps
Taranpreet Kaur, an eleven-year-old chubby girl who belongs to Chandigarh, has been part of the movie Joker where she danced to two tracks, namely Sing Raja and Jugnu Banke. Her twinkling eyes dream of making it big in Bollywood someday. We catch up with her.




Taranpreet Kaur
stress buster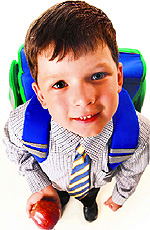 Farewell to anxiety
What is so stressful about the school years? Anxiety about school can come from several factors. I feel that if you are noticing school jitters in your child, you should know where your child's anxiety is coming from and what can be done about it. Students of all ages at all stages are experiencing considerable amount of stress. It is extremely necessary for them to use some stress relief tools and techniques that will help reduce anxiety, prepare for exams and make learning easier.
Strange bread-fellows
Brinjal or baingan in Hindi is also bad mouthed as be-gun, implying it has no worthwhile qualities. This is miles from the truth. These deeply purple, glossy beauties are an excellent source of dietary fiber, vitamins B1, B6, potassium and much more. They taste best when grilled or broiled which explains why the smoky flavour of a brinjal bhartha is so appetizing! The skin, though somewhat
Pun'jab'

Sandeep Joshi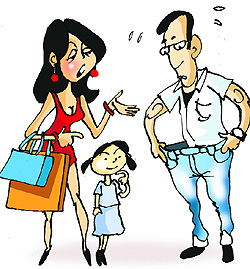 Sale spree:

We're saving 50 per cent. So what if it is a little over sized

A take on countryside
An avid follower of literature, Narinder Jit Kaur has made translation her forte. With three translated volumes to her credit (from Punjabi to English), she has just released her fourth one. Commissioned by the Sahitya Akademi, New Delhi, Town and the Countryside is the translation of Punjabi author Sujan Singh's anthology of short stories, Shehr Te Gran. The desire to get Punjabi literature a wider readership made this writer dabble in translation, a process she finds fulfilling.