forestry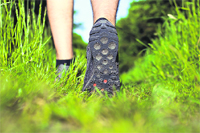 Of woods and trees
What man has made of Man?
This famous lament of William Wordsworth on the degeneration of Mother Nature is apt even today. It has, in fact, assumed alarming proportions with the dangerously growing web of global warming, deforestation, global climatic change, and water scarcity. The need of the hour is to rejuvenate forest-related programmes and hence a career in this field is fast gaining popularity. Forestry aims at establishing a communion between nature and man on the basis of the knowledge of forests, demand of the society for forest functions as well as scientific achievements and experience in solving the related problems.


CareerCature
Sandeep Joshi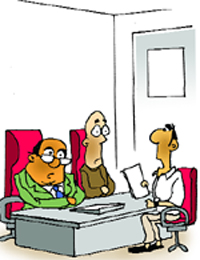 Sir, I have three years' experience of running a placement agency.
Career Hotline
Pervin Malhotra email your queries to careers@tribunemail.com ...
Is choreography a good long-term career option?
Where can I go for part-time MTech?
Which is the right specialisation after CS course?
Success courts the confident
Self-confidence is a key determinant of workplace success, say researchers. Drawing upon more than 100 interviews with professional staff in large corporations in Melbourne, New York and Toronto, the pilot study by University of Melbourne researchers found a strong correlation between confidence and occupational success. Participants were asked to describe their level of confidence at primary school, high school, university, and present day.
Harness the power of observation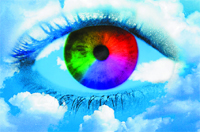 Jonathan Swift discovered that observation is the art of seeing things that are 'invisible' to others. Recent psychological research also confirms that employees who possess a keen power of observation reach the top rung of their career ladder very fast. A keen sense of observation can make a considerable difference in one's career growth. The power of observation improves the ability to perform one's daily tasks and social interaction.
field in focus: computers and it
Vocational route to IT careers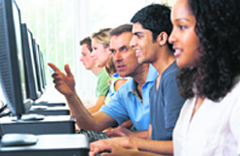 There are so many students who would love to have a career in IT, but believe that they have lost the bus if they are unable to make it to an engineering course or take up science in Plus II. The fact, however, is that some of those who have made successful careers in the IT industry have done so without a background in engineering or even science. Computers and IT is a confusing world which is changing very fast. New developments, new skills come up every day and picking up the right skills and keeping pace with change is as important as having a formal qualification.
first person
Keeping pace with time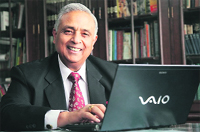 DAV — one of the largest and the oldest educational organisations in the country — is all set for a makeover while retaining its age-old philosophy of providing quality and modern education laden with morality. As an organisation DAV has been serving people of the country since 1885 — when the first DAV school was set-up in Lahore in 1885.

Punam Suri, President of the DAV Management Committee
smart strategy: negotiating job contract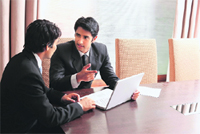 Pocket a good deal
There's a surfeit of advice (both solicited and unsolicited) on how to impress your boss-to-be and make it through the interview, but there's little said or written on how to get that 'extra' bit out of negotiations. Here are a few thumb rules that will help you through the process.

Finding right talent a challenge for India Inc
Indian employers have trouble finding the right candidate for the right job and this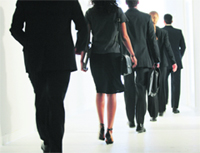 trend is likely to intensify in the next three years, says HR service provider Randstad. According to Randstad India's global Workmonitor Survey 2012, Indian employers have trouble finding highly qualified people and this trend is set to continue for the next three years, as the economy is showing signs of reforms. "Corporate India is facing challenges to find the right talent and there is no denial about it. With the economy showing signs of growth, coupled with proactive reforms, the situation will accentuate further," Randstad India Managing Director and CEO E Balaji said recently.
HR strategies to retain talent
1 Identifying the right talent: Companies often find themselves in a bind while trying to fill a position that has becomes vacant suddenly. While there is a need to fill that position as soon as possible, it is important to spend some time identifying the right candidate for it.
Happiness @ work
Gems of ancient wisdom
Be alive to alerts