Leisure treasure
In this era of stress and anxiety, pursuing a hobby or two in one's free time is certainly the way to go...

Either immersing in reading classics or backpacking for a trip around the world, different individuals go for different pursuits in life. While some find music relaxing, others take recourse to sports. While January is the month of new beginnings, it is also celebrated as a 'hobby' month worldwide. We endeavour to find out what is it that's keeps people hooked, happy and healthy in a world that offers mind-boggling anxiety!
Language love: Learning Spanish language is what Sarthak Aggarwal, a young entrepreneur, has picked up for a hobby. "A language opens up so many new doors, access to people and authors; Spain happens to be my favourite destination. I can explore it so much better with the knowledge of Spanish," says Sarthak, co-founder and director, Cue Blocks Technologies Pvt. Ltd.
Notes of protest
Amateur rapper Nikhil Sharma has vented his ire against the Delhi incident through a song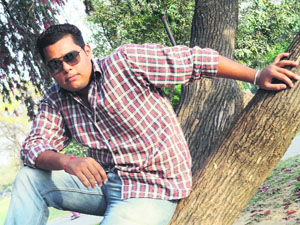 Candlelight marches, protests, street-plays; through whatever medium people could, they have expressed their shock, grief and anger against the Delhi gangrape incident in a hope to bring about some change. Likewise, a youngster, Nikhil Sharma from Ludhiana, too has contributed his bit. An amateur rapper, he has written and sung a track to highlight the issue. Titled O Re Khuda, Nikhil aka Nik B, which he uses as his stage name, wrote and composed the song in just two days. Tuned in: Nikhil Sharma

Living a dream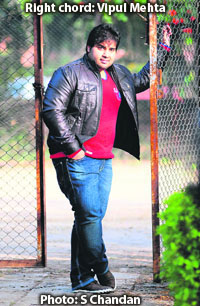 The Indian Idol 6 winner Vipul Mehta is out to make the most of the opportunities that come with the title. And, he wants to live up to it…
Focused, calm and calculated is Vipul Mehta, Amritsar boy, who won audiences' heart with his versatile style of singing. Post the Indian Idol 6 win, Vipul is slowly but steadily inching towards his big goal — playback singing. Having already recorded with Anu Malik and Salim Sulaiman, Vipul has also brought out his first album Hello, Namaste, Sat Sri Akal. In Chandigarh on Friday for the album release, Vipul stands serene answering all the questions bombarded at him--from abusive lyrics to reality shows and the pressure they put the contestants under. Here's this 21-year-old unplugged…
Debut album: Hello, Namaste, Sat Sri Akal is my way to knock at the audiences' heart once again. Here I am with an album which is the result of my labour of 13 years. By Universal Music Group, the seven songs in the album cater to different moods —romance, sadness, festivity and more!
Astro turf
ARIES: The temptation to help out a friend with a loan should be discussed with your partner first. Today you can become conscious of your projected fears and start letting go of negative patterns. Tarot message: Be articulate to prevent people from coming to their own conclusions. Lucky colour: Yellow. Magic number: 32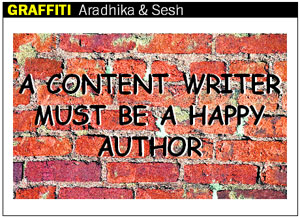 The year ahead
If your birthday is January 5...
The year 2013 will be highly dynamic; the feeling of failure will be nowhere near you. It is true that you will come to terms with occasional phases of loneliness, but then the year also offers the much-needed spirit and power to fight back the same. You will express affection for your loved ones and react in an over-sensitive manner if anybody hurts your feelings. Towards the beginning of the year, you will find your energy level on the lower side. Do not get disheartened because soon you will be able to regain your strength.
Chatter box
Karan, Pooja don comedy hat
SAB TV ropes in Karan Grover and Pooja Pihal in their latest show Hum Aapke Hain In-laws. This will be his first stint ever with comedy, where he'll be seen playing a husband who is head over heels in love with his wife, even after years of marriage. As for Pooja, who has played popular characters in serials such as Pavitra Rishta and Beend Banoongaa Ghodi Chadhunga, this is also her first tyrst with comedy.
First-day-first show
Sinister & full of suspense
If you lie, you die…if you win, there is a whopping sum waiting! Director Aditya Datt's Table No 21 is a thriller, set in Fiji. A couple played by Rajeev Khandelwal and Tena Desae opt to play a sinister game hosted online by Khan (Paresh Rawal). Eight questions followed by tasks make for an interesting thriller. And there is much more to be explored…
TROUBLE SHOOTER
Don't demean yourself
I am a homemaker and I worked for sometime earlier. My mother- in-law taunts me a lot. When she comes she takes over the kitchen and finds faults in everything I do. A few years back my mother just told my in-laws not to say too much to me and after that my husband does not meet my parents. I go and meet my parents alone. Recently, I started having palpitations and my blood pressure rose after one such incident. I am worried that they will try and get my daughter on their side.
Doc Talk
Lure for glowing skin
Ageing of the skin is not something any of us can avoid, although it is the most unwelcome change in one's life. In the crazy drive to maintain youthful looks, people resort to a variety of anti-ageing regimes and skin treatments. Anti-ageing creams play a significant part in this. The market is flooded with a plethora of anti-ageing creams promising miraculous results in removing the signs of ageing forever. The bottom line is that any product claiming to be an anti-ageing supplement is probably too good to be true. As always, you should check with the doctor before taking any kind of supplement or medication. The other problem is, most of us don't know when to start using the anti-ageing products.
All that Jaz
While Honey Singh is climbing the charts of popularity, others aren't left behind. Even before its release, Punjabi pop singer Jaz Dhami's next album has garnered much appreciation online. His single High Heels featuring Yo Yo Honey Singh is the fourth most-watched YouTube videos of 2012. We caught up with the talented singer to talk about his upcoming album, Bollywood and more…
Master Chef
Pudding & pie


The air has got a chill and such cold winter evenings need warm food to comfort our tummies. No more rasmalaais and frozen desserts. We move over to steamy sensations, one of which I bring you today. Steamed Orange pudding is a delightful hot dish, light, airy and tangy. Serve it with whipped cream, ice cream or even hung yoghurt laced with zesty lemon curd.
Intimate details
Hot mama Chitrangda Singh's next film Inkaar is about sexual harassment and she feels harassment at workplace happens anywhere and everywhere. She talks about how tough this movie was for her.
Naomi praises Aamir
Aamir Khan's TV debut Satyamev Jayate has not only stirred the entire nation but the show has also left a great impact in the West and one of the Hollywood celebrities who is highly influenced by the show is Naomi Watts.
Amitabh-Vidya hottest vegetarian
The competition to be named People for the Ethical Treatment of Animals (PETA) India's Hottest Vegetarian Celebrity of 2012 was fierce, with early leaders Neha Dhupia and Shahid Kapoor as well as Sonu Sood, Dhanush, Kareena Kapoor and Hema Malini putting up a real fight.
Namak becomes Rambo Rajkumar
Prabhudeva's movie starring Shahid Kapoor and Sonakshi Sinha was previously titled Namak and now has a fancier title called Rambo Rajkumar. Shahid's character is called Rajkumar and the lead actors love the new title. Prabhudeva's previous films have been called Wanted and Rowdy Rathore.
Shahid to be replaced?
Vishal Bhardwaj is planning a sequel to Kaminey and he wants to replace Shahid Kapoor with Imran Khan. Imran may have done well in Matru Ki Bijlee Ka Mandola, but Kaminey belongs to Shahid Kapoor and he should be allowed to take the story of Charlie and Guddu forward. We hope so!

Lucky mascot
Sonakshi Sinha is going to do a sizzling item song in Sajid Khan's remake of Himmatwala. The film stars Ajay Devgn and Southern star Tamannah. Sonakshi will wear a sizzling dress. Akshay Kumar considers her his lucky mascot and gave her a song in Oh My God! and now Ajay Devgn who worked with Sona in Son of Sardaar is doing the same!
Repeat act: Sonakshi Sinha
Hot & happening
Aamir Khan learnt swimming only recently and he loves it. He swims at Imran Khan's private pool. Since he has been working out for his role of a gymnast in Dhoom 3, he has become chiseled and sexy. He wore hot trunks and he looked sexy. Since there were other people in the house, Imran asked him to wear other trunks and his mamu obliged.
Birthday plans
For Deepika Padukone's birthday, her sister and parents will fly down to be with her in Mumbai and she will spend the day and evening with them and a few close friends. We are sure Ranveer Singh is included. The set and unit of Raam Leela have also planned a celebration for her and she will shoot for the movie in the night.
What's cooking?
Deepika Padukone and Ranveer Singh went on a lunch date in South Mumbai on New Year's Day. Deepika lives in Central Mumbai while Ranveer does not mind travelling to town from his suburban residence. These two hardly spend any time apart.