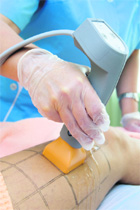 A skintillating choice
Skin is the largest organ in the human body, with an average surface area of 1.8 m2, and its three layers constitute 16 per cent of a person's total body weight far heavier than the healthy human brain or liver. It is, therefore, unsurprising that it is the organ system that hosts the greatest number of diseases, with more than 3000 estimated primary or systemic cutaneous diseases. If an interesting specialty should boast clinical variety, logic would rank dermatology among the most fascinating. A dermatologist is a physician trained to treat diseases and conditions of the skin, on any part of the body. Dermatologists can be required to treat anything from a fungus or bacterial infection of the skin, to various types of cancers.
Career Hotline
I want to appear for CSIR-NET
Should I go for LLM or MBA
Does architecture get you jobs ?
Master the art of thinking
Most people think that they live by rational thinking. They are mistaken as thinking is one of the hardest things in the world to do. In many cases, disorder is the only order that prevails in their mind. But this disorder leads to inefficiency and wrong judgement. Often, wrong and faulty decisions are taken in business, too.
subject matter: psychology
Sign in for mind matters
A large number of students opting for the humanities stream are fascinated by psychology as it involves the study of human mind, but it is the career prospects that are a major concern for many. Psychology is one subject that can open the doors to a wide spectrum of job opportunities. As its major focus is the human mind and behaviour patterns, this subject gives one a good understanding of people so counseling in different fields, people management etc are the skills that a course in this subject arms one with and this is a good arsenal to build a strong career in almost any field. However, it demands a lot of time, labour and an equal amount of interest to achieve high professional proficiency levels.
new courses
Global MBA Programme
XLRI, Jamshedpur has launched a Global MBA programme in partnership with Weatherhead School of Management of Case Western University, Cleveland, USA and School of Economics & Management of Tongji University, Shanghai, China. The new full-time two-year residential global MBA programme will commence from August 2013. Each of the partner schools will begin the process of admitting its quota of 20 students from its home country. Each management school would have its own criteria of selecting students for the course; XLRI would select students based on XAT performance, whereas Weatherhead School of Management of Case Western University will bank on GMAT. Graduates from a recognised university with relevant experience are eligible for this programme.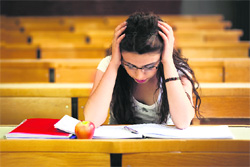 on board(s): exam fear
Rein in anxiety
Examination anxiety is one of the major roadblocks for students, especially for those gearing up to take the board exams. With just over a month left for the "crucial" tests that would determine the future course of one's life, it is natural to experience some apprehension and anxiety. Even the brightest of students cannot deny feeling anxious about their performance.
news board
Skill development initiative
The NASSCOM Sector Skills Council (SSC), has signed an MoU for three years, with talent development organisation NIIT to offer enhanced training programmes to students through its training campuses all across the country. The strategic alliance will offer first-of-its-kind training programmes that have been designed, developed and endorsed by the industry through two initiatives — FSIT (Foundation Skills in IT) — for engineering graduates and Global Business Foundation Skills (GBFS) — for graduates of all streams.
smart strategy: speech-independent communication work
Beyond words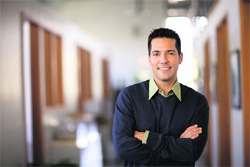 "What you are speaks so loudly that I cannot hear what you say", said Ralph Waldo Emerson. He could well be saying 'mind your non-verbal communication'! In the customer-serviced based economy however people friendly or gregarious you may be, it is your effective non-verbal communication that can help in giving your career an extra edge. Non-verbal markers are also called speech independent gestures and they are an essential tool of the listener/ audience/ customer to judge, assess and react.
cubicle trends
Good eaters are good workers
Employees who eat healthy meals and exercise regularly are more productive at work and have a better job performance, a new US study has claimed.
management mantra
Right system for managing talent
Organisations in the 21st century are applying different man management techniques due to the changed focus. Today's organisations must create:
Happiness @ work
Be open to new experiences
In this globalised world, constant change can be experienced every day. To adapt successfully to it, one needs to have an open mind.