Dress to the occasion
The young, not-so-naive Maya Luthra (Chitrangada Singh) and the experienced, not-so-judgemental Mrs Kaamdar (Deepti Naval), without dwelling on the topic, make fashion statements that speak for two different sections of working women in the film Inkaar.
Attuned to perfection
That's the best introduction to Kala Ramnath, violinist virtuoso. Born into a steep music tradition, Kala started playing the violin when all of three. Trained in classical music, she has to her credit various successful crossovers with other music genres.
Getting naughty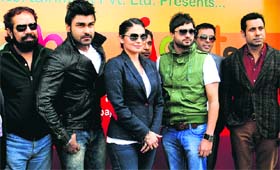 Sergeant Nicolas Broody, a war hero, returns to his country and family in the English series Homeland. Now, everyone wants a bit of him. Okay, it ends here. Now is the time to draw an interesting analogy. Our man, the jatt returns home from the lush green fields; to his college, to his 'modern' beautiful lady and here again, everyone wants a bit of it.

PUNJABI GROUND: (L-R) BN Sharma, Aarya Babbar, Neeru Bajwa and Roshan Prince and Binnu Dhillon

Dimension effect
Experimentation and interaction are significant aspects of artist Nitin Dutt's works. Only he has found a new place and material to showcase it.
Sufi sensation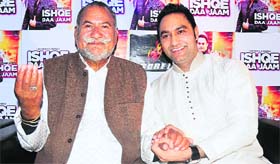 When music meditates, it searches for its soul in the echo of Sufism. Looping into the tradition that the Wadali brothers have cultivated for over four generations now, Lakhwinder Wadali, son of Ustad Puran Chand Wadali, is all set to launch his new album Ishqe daa jaam.


LIKE FATHER LIKE SON: Lakhwinder Wadali and (R) Ustad Puran Chand Wadali Photo: S Chandan

What's app!
Chopped, sauté, garnished…..he has tossed a new dimension into the word cooking. Celebrity chef Vikas Khanna from Amritsar has literally pushed women into making simple, basic yet interesting dishes with his charming smile and cooking recipes.
Master Chef
Salad days
With the gourmand being more and more adventurous, we are looking to other cuisines for the taste and foodie adventures. Chicken, already being so versatile, makes a wholesome dish when combined with fruits.


Graffiti Aradhika & Sesh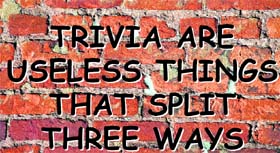 High Spirits
Coor-ca-light
A refreshing Vodka orange and chilled beer cocktail!! Ingredients 45 ml Fuel Orange Vodka 10 ml cucumber syrup lemon juice Coors light beer
Chic choice
Every person has a sense of style in his or her own right. Yet, there are only a few who'd attract the second glances, who have the power to make the camera go zoom on them. It could be the tousled hair or it could be torn jeans. Our this week's face in the crowd Sonal Manik, 23, a business person, can be both easy going as well as choosy when it comes to dressing up.
star track


Stars and their BFFs


Karan Johar to work with Akshay Kumar


No rush


Break free in Bangkok


Punjabi beats


Harbhajan Singh leaps ahead


Priyanka gets livid


Playing Daddy


Busy bee
chatter box


Comedy for Tusshar


More of drama


Kushal, Elena eliminated


Family support


Grand comeback for Nandish