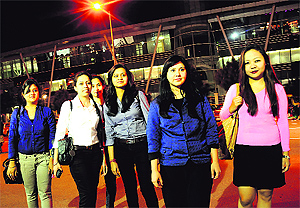 women@work
Beyond barriers


For art's sake


Setting standards


Platform for new talent


New vistas for village artisans


Special touch


Hurray to housewives!

Day of women: Women power has given a powerful thrust to the growth story of India Inc. Tribune photo: Pradeep Tiwari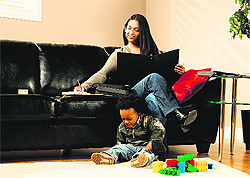 Making motherhood work
Birth of a child and motherhood changes priorities for the whole family and especially for the woman. Working from home is the best alternative to pursue a professional career alongside motherhood. These make a perfect handshake and give you immense satisfaction as an individual. So, if you are a new mother, here are a few careers which you can pick to ease out the mommy-blues, commonplace while baby-sitting.
Thinkstockphotos/Getty images
Have a common ground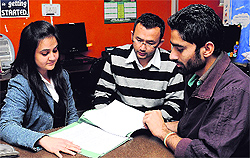 I was raised in a small village in the southern part of India, and my formative school years were spent in a Tamil medium school. In Class V, I was smitten by the English language and what it meant to be able to converse fluently in it. When I think back, it was primarily because my school bus ferried children from various schools and some of my co-passengers were children from an English medium school nearby.
A lot on the table: Women bosses bring a vast array of special skills to the workplace. Tribune photo: Manoj Mahajan

cubicle trends
Moms make more productive employees
Women employees, joining back after maternity leave, can help in improving overall productivity as the company can save training and recruitment costs on such people, says a survey business services firm Regus.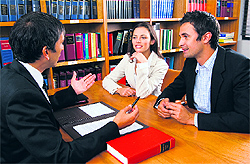 Career Hotline
Sports law a lucrative choice
Q. I am currently pursuing BA LLB but am not interested in litigation or civil or criminal law. I am an extrovert with varied interests. I am very passionate about sports (hockey) which I've had to give up because it clashed with my studies. Can you suggest some new or lesser-known field of law that I could look at? I am very confused.



Can I go for a PG course in design?


Is it too late to join the Army?


Career confusion
career compass: emergency medical technician
The skill of saving lives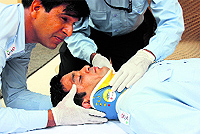 With a billion-plus population India needs an extensive healthcare infrastructure and huge work force of healthcare professionals. Despite a spurt in the setting up of new hospitals and medical facilities across the country, we are yet to get an adequate number of medical personnel. Currently India has 0.9 beds per 1,000 persons, which is far below the global average of 2.9 beds. By 2022, it is estimated that India would require over 27 lakh additional beds.
Happiness @ work
Gems of ancient wisdom
In all fairness
As Women's Day approaches, let's renew our pledge to accord due respect to fairer half of the human population.
course cruising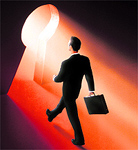 Executive MBA
XLRI, announces admission to the 'Post-Graduate Diploma in Business Management (PGDM-BM) programme for Working Executives and Business Owners' for the batch 2013 to 2016. The three-year, part-time, evening programme, approved by AICTE, imparts the rigor of a full-time programme through 900 plus hours of classroom interaction, but spread over three academic years to accommodate the time-constraints of a working executive or a business owner.
scholarship roundup
Commenwealth distance learning
Commonwealth Scholarship Commission, UK, funded by the UK Government, the Scottish Government, CSC and BIS, is offering Commonwealth Distance Learning Scholarships for master's degree courses at UK universities. The distance education programmes offered by selected top UK Universities provides scholarship support via Commonwealth Scholarships to international students wanting to enroll for one of the mentioned online courses.