Beat upbeat!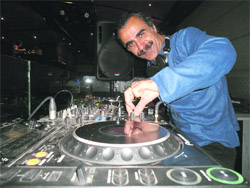 If you were to know that there are two kinds of deejays — one who plays for the crowd, the one that we all see and know, and the others who play for themselves. DJ Bijan, called the big daddy of the night life in Chandigarh, is a fine blend of both. He understands the pulse of the party-goers and whips some tunes that he loves. All set to present a mix of Persian and Sufi notes at Kava-26, Chandigarh, on Saturday, DJ Bijan doesn't mind walking down the memory lane where deejaying had just started. Today, it is an all together new world of sounds, gadgets and influences.
CONSOLE MAGIC: DJ Bijan
String of success
Life is on a roll for Sushant Sharma; busy giving music in two upcoming films, Oh God Saaren Hain Fraud and Camera Action Roll, he is working on a Sufi album with Asha Bhosle and also accompanying Roop Kumar Rathod or Hariharan on stage.
Suit yourself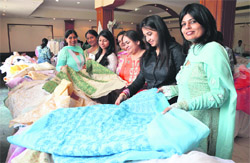 As the sun gets warmer by the day, wearing something 'light' has not become a matter of choice but also a necessity. The Lucknawi style chikankari suits in pastel shades would not only ease off the 'weight' of your clothes, but also make you look cool, traditional, yet sophisticated. The suits brought to you by Shalini Kohli under her brand Shalu's are sure a delight for the connoisseur's eye.

cool cotton: Visitors at the exhibition in Ludhiana Photo: Inderjeet Verma

Golden moments
If a picture speaks a thousand words, a piece of jewellery exhibits a million emotions. And when a woman buys a piece of jewellery, the memory lasts for a lifetime. With this notion Orra has launched its new collection of contemporary ethnic jewellery that comes with a marked influence from Tokyo, Hong Kong, Antwerp, Mumbai and New York. While Orra is famous for its exclusive diamond jewellery, it has introduced gold jewellery for the first time.
Doc Talk
Crowning glory
Beautiful hair enhances a woman's beauty. Most women suffer from hair loss. There are two different types of hair loss— pattern and diffuse hair loss.
Future Shock
Gadgets for all
Shopping for gadgets in China can be a fun prospect. Starting from devices to check your pulse at home, test your most fertile days and make the most of the very handy and compliant kitchen widgets; there's just so much to gape upon. And remember, once you get to a Chinese gadget bazaar, bargaining is a must.
Craft corner
The Tamil Nadu Handicrafts Development Corporation Limited, with the brand name of Poompuhar has displayed a wide range of craft items at Lajpat Rai Bhawan.
star track
Band baja baraat in B-town
Shahid is back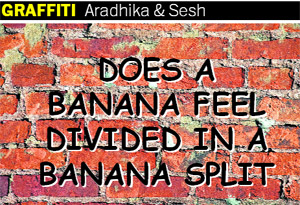 Cold vibes
Hitch hiker
Cannes calling
chatter box
Huma's TV debut
Over & out
Celebrity call
On big screen
Return of Nicki Minaj?
New emotion
The Buddy Project goes silent
first-day-first show
Past connection