When the heart rules
How to be successful in your career; if there is someone out there writing a book on it (well this is one of the most researched question), we must warn because the answer lies within you! Right with you, right inside your heart; all you need to do is hear it correctly.


Fashionable turn
Models present creations by Japanese fashion designer Yohji Yamamoto during his show in Berlin. — Reuters
Storming a male bastion
An advertisement shows a journalist asking actor Shah Rukh Khan why an actress' name comes after an actor's name! SRK takes the issue pretty seriously and decides to bring the actress' name before the actor. Cut!
gyan zone
Hair we go!
You might have 'ironed' your hair during the last couple of seasons, but now the straight look is quickly fading away from the fashion scene. "Waves and curls are in now," says Gaurav Gupta, from P&G Salon Professional. "The industry here in India is influenced by Bollywood," says Jyotsna, another trainer at the organisation. "A lot of stars nowadays are sporting the wavy look," she adds.
first-day-first show
On a different note
Aashiqui 2 Directed by Mohit Suri, Aashiqui 2 is a romantic-action film. Produced by Bhushan Kumar, Krishan Kumar and Mukesh Bhatt, the film stars Aditya Roy Kapoor and Shraddha Kapoor in the lead roles.
Lucknawi andaaz!
The success of the Awadh Food Festival last year ushers in the second edition at Kava, Chandigarh, where Ghulam Rasool, the famous chef from Lucknow, is sure to delight the foodie in you with his delectable delicacies.
Master Chef
Something fishy!
Who does not relish a well-made fish curry with rice? Fish being very 'easy to cook' is a nutritive option for many and according to cooking norms, the lesser cooked the better! So, here's a simple and quick-to-make homemade fish curry recipe.


Graffiti

Aradhika & Sesh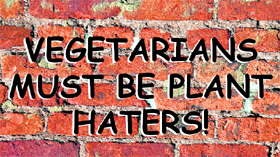 Shopping paradise
BIBA, a name synonymous with new-age Indian-wear has launched its first store in Chandigarh at Elante Mall taking the total store count to eight in Punjab and four in Haryana. Being already established in the cities like; Zirakpur, Ludhiana, Amritsar, Patiala, Pathankot, Jalandhar, Yamunanagar and Gurgaon; the new launch marks BIBA's aggressive plans to tap the retail potential of the region.
Doc Talk
Stay away from fizz!
Summer is here and one of the more preferred ways to 'chill' these days is to have a carbonated beverage. While it is easy for youngsters to dismiss talk of the empty calories loaded in these beverages, these may not be the right choice for a pregnant woman.
star track


In conversation with Amitabh Bachchan


One stone, two birds


Fair and square


The balancing act


Married and loving it


Cannes calling
chatter box


On a swanky ride to fame


Hail the hot hosts on TV


Little twist with a giant leap


In seventh heaven


Back again!


They're loving it