Bamboo-zled
The humble bamboo has now become the designers' darling and is evolving in many amazing ways. Besides furniture, it is being used in haute couture, jewellery, cuisine and even beer
Subodh Samuel
What is it that you can protect your smart phone with, eat as a delicacy, drink as an intoxicant, wear as a dress or a shoe, sling as a trendy bag on your shoulder, ride as a bike and use as a keyboard? The answer is bamboo. Such is the versatility of this grassy plant — often mistaken for wood — that the modern world is finding wondrous ways of using it for in a myriad ways. Gone are the times when the best use of bamboo was as scaffolding during construction or as a support for low-cost housing or it was used to make traditional ladders, trays and baskets. Today, bamboo's utility is amazing. It is used in making paper, medicines, clothes, jewellery, handbags, kitchen durables, bicycles, musical instruments, children's toys, haute cuisine and even beer. The state-of-the-art furniture made of bamboo can do any drawing room proud — high stools, centre tables, sofa sets, office chairs, home bars, clocks, mirrors and painting frames. It makes excellent cushions for drab office chairs and plant holders.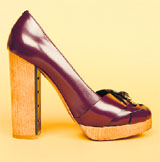 Bamboo platform
shoes by Chloe
Price on request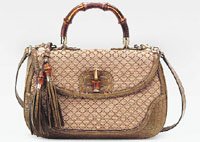 Gucci bamboo crocodile satchel
Rs 12,65,000 ($23,000)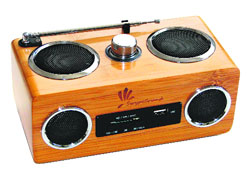 Swype sound portable bamboo boombox speakers
Rs 2,695 ($49)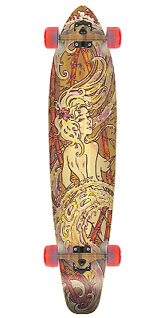 Kagua bamboo skateboard by Globe depicts ancient Japanese folktale
Rs 7,975 ($145)
Music to ears
Bamboo's natural hollow form makes it an obvious choice for many musical instruments, particularly the wind and percussion ones. There are numerous types of bamboo flutes made all over the world. In India, bamboo is used to create the traditional flute made divine in the hands of maestros like Pannalal Ghosh, Hariprasad Chaurasia and Vijay Raghav Rao.
Designer wheels
Scientists at the Earth Institute of the Columbia University are making a low-cost, high-quality bamboo bicycle. Once finished they will pass on the technology to the African nations who can then produce bamboo bikes. Bamboo grows abundantly in the continent.
Bamboo cuisine
Bamboo shoots, stems and leaves have been staple food for South East Asian people. Now high-end eateries use these in stir-fries, soups and other dishes. These are also found in chicken and vegetable Thai curries, teriyaki salads and delicacies like braised chicken with spring bamboo and sautéed prawns with bamboo and asparagus, as also in stir fries and in fish preparations. Extensively used in northeast India and some parts of Karnataka, bamboo shoots are today also being offered as a delicacies in many top-end restaurants.
Bamboo leaf tea is a low calorie health drink rich in protein and fibre and free of caffeine and is said to boost metabolism The tea contains over 4 per cent of soluble fibre and in the West is recommended for people with acute digestive ailments. It is also considered to be excellent for diabetic patients as it helps regulate blood sugar levels. In Canada, bamboo beer, made from hops and bamboo, is a favourite drink in pubs and bars.
Sustainable eco-fabric
The most exciting use of bamboo is in trendy haute couture. For leading global designers like Oscar de la Renta, Aaron Chang, Anna Cohen, Kelly B and others bamboo is the latest and hottest sustainable eco-fabric that can breathe. Twice as absorbent as cotton, it is prized for its naturally anti-bacterial properties and silken feel. The result is shirts, trousers, dresses, lingerie, beachwear and even designer eyewear and watches. In fact, Gucci's new bamboo bags are a rage with a number of Bollywood stars. So how has this plant turned into such a miracle offering from nature? Experts say that science and technology have played a significant role in bringing to the fore the versatility of bamboo, which is one of the fastest growing plants in the world. Its extensive production has made it adaptable and user-friendly.
As per the Food and Agriculture Organisation report, India is the second richest country in the world after China in bamboo production. Bamboo forests occupy an area of about 11 million hectares in India. These are found almost in all parts of the country though the highest concentration is in Madhya Pradesh and the Northeast states and Arunachal Pradesh in particular.
Poor man's timber
Bamboo, traditionally considered the "poor man's timber" is now a major export product and India hopes to capture 27 per cent of the Rs 950 billion world market by 2015. Strong, flexible, and attractive in both its natural and finished states, bamboo is an abundant resource and in its new role in haute couture and cuisine it is experiencing a sudden boom in business. In fact, such has been the interest in trendy bamboo products that it is poised to blossom in the most amazing ways.



Bluetooth-enabled bamboo keyboard by Impecca
Rs 5,445 ($99)
It's Bamboo all the way
Bamboo dresses are popular as work wear, evening wear and every-day wear. The simple flattering styles make them perfect for any occasion. Leading designers around the world are making a huge splash this year with their eco-friendly bamboo couture costing between Rs 2,500 and Rs 12,000 and reaching out to people who want to show their green side in soft bamboo clothes.
Bamboo footwear is a part of some of the leading shoe designers of the world like Jimmy Choo, Christian Louboutin, Manolo Blahnik, Louis Vuitton, Brian Atwood and many others are all making sandals, stilettos, pumps, wedges, boots and a variety of other footwear costing between a reasonable Rs 750 to a fashionable Rs 15,000 which are in great demand around the world.
Bamboo beer, which was first brewed in Canada, combines bamboo and hops and it has a mellow and refreshing flavour. The main ingredient is bamboo leaf extract which contributes to the bamboo flavour. Costing around $3 (Rs 165) it is said to be a healthy alternative to normal beer as it is said to have antioxidants and cholesterol-fighting benefits due to the bamboo.
Bamboo luxury brands have been a rage with young people for years. Necklaces, bracelets, earrings and wristbands made of bamboo have been the glint in the eye of top luxury brands. Gucci's bamboo crocodile satchel, a one-off piece, is priced at approximately $23,000 (Rs 12,65,000). A pair of bamboo candle stands by Ralph Lauren retail for around $450 (Rs 24,750) and Burberry's Bamboo-Handle Walking Umbrella is priced at around $300 (Rs 16,500).
Bamboo hotels have come up around the world and are the favourite of people looking for green resorts. Even India has its fair share of bamboo hotels with Bamboo House in Goa being the most popular. This unique retreat has bamboo cottages that cost between Rs 3,400 to Rs 4,500 per night and are an all-natural getaway from the humdrum of everyday life.
L-R: In Canada, bamboo beer is a favoured drink; Bamboo watch by Bamboo Revolution; i-Phone bamboo case by Grove

Well heeled
Summer is the time to get flirty with peeping toes. Sandals go a long way in making a woman project a stylish and sophisticated look
Nutan Sehgal
For many women, buying footwear is like falling in love. It is an all-consuming affair that can last a lifetime. Capitalising on this passion, leading global brands like Gucci, Fendi, Jimmy Choo, Christian Louboutin, Prada and others are offering a range of sandals and shoes that can rival those of Cinderella.
However, one style that has made an emphatic comeback is the open-toed footwear, which makes women look smart and sassy and gives a finishing touch to their dressing. Peep toes have seldom gone out of fashion ever since they made their debut over seven decades ago. These have the power to completely change the aesthetics of the wearer as these make a style statement of their own.
A survey by a women's website handbags.com has revealed that women look most stunning in black open-toed high heels. Hollywood celebrities and Bollywood divas have proved that finding by being seen in peep toes at many high fashion events.
Global giants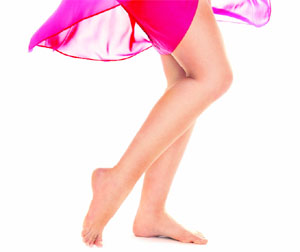 The good news is that most of the global giants like Christian Louboutin, Jimmy Choo, Roberto Cavalli, Gucci, Bally of Switzerland and many more have set up shops in India. Those that do not have outlets yet are making a killing selling through a host of Indian and international e-retailers.
One of the most prominent designs in the 2013 collection of these leading brands is the open-toed footwear with heels which are guaranteed to add an edge to a woman's personality. Designers say that open-toed heels are known to change the gait of a woman in a way that the calf muscles appear more pronounced which, in turn, makes the legs look toned and attractive enhancing the entire look of the wearer.
Open-toed heels also do wonders to the waistline as walking on these makes women look taller, slimmer and stylish. The gait necessitates a more upright carriage and ensures that the stomach is pulled in. Because of the way these are made, such open-toed heels give the hips a seductive sway. The prices of these sandals can range from a few hundreds of rupees to over a lakh in the case of leading global brands.
Stilettos & wedges
Open-toed footwear comes in different designs and styles so you must know what best suits you. Designers say it is advisable to avoid those that are flat and look overly casual unless of course you are wearing them around the house. Formal dressing demands open-toed sandals, stilettos, or even wedges with heels.
Peep-toe stilettos have been in vogue since the early 1950s. The heel can be four to five inches but is tapered to less than half an inch. These are extremely popular as these make a women's figure stand out.
If the stiletto sandal is not your style, then you can go in for open-toed high heel wedges, which are very comfortable as these are easy to walk on. These do not shift the balance of the body and the weight of the wearer is distributed evenly on the foot making the gait more pronounced and confident.
Though traditionally high-heels boots are closed toed, in 2013 a number of collections like Gucci and Zanotti introduced open-toed high heel boots to be worn with short dresses. The collections have three kinds that women can choose from depending on their confidence — thigh high boots, knee high boots and ankle high boots.
Touch of style
There is no specific age group for wearing open-toed heels. From teenagers to grandmothers, everyone has a reason to flaunt these. For one, these make you look taller instantly. Secondly these add a touch of style and smartness to a woman's overall figure.
Fashionistas say that no matter what the age, every woman should possess and wear high heels. These not just do wonders to her stance but also boost her morale when she gets admiring glances from men.
However, it must be remembered that open-toed sandals expose your feet to intense scrutiny. Peep toes require a pair of flawless feet because this shoe style is revealing and will highlight any flaw in your feet. So it is important that you head to a nail salon and get yourself a great pedicure and a nail polish that complements the peep toes.
High price tags
Though there is a wide variety out there but classy open-toed sandals come at a price. If you are buying international brands like Louboutin or Gucci, Prada or McQueen, then be ready to shell out a small fortune for your style. Open-toed sandals by these brands come with high price tags and can range between Rs 30,000 and more than a lakh of rupees.
But then, what's a bit of money if these sandals make you look more attractive and classy and give you the confidence to knock the socks off your admirers.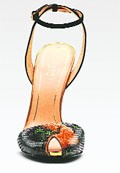 Gucci
Gucci is best known for its super luxury clothes, handbags and footwear. Its 2013 collection comprises the Delphine high heel open-toed multi-colour python sandal. The stunning sandal in suede with golden hardware and 4.5-inch heel is perfect for that special evening.
Price Rs 52,250
Fendi
These Fendi Monogram Print Mule sandals drape around one's feet effortlessly. The wood mules have all of Fendi's signature attributes. These feature open toes, a sole with a logo print, a monogram on the front strap and a chunky heel. These will add quirky elegance to any outfit.
Price Rs 25,850

Alexander McQueen
Whether it is couture or accessories, the late British fashion designer Alexander McQueen's brand sets the fashion trends season after season. His butterfly knot open-toed sandals from the 2013 collection are made of supple suede upper with a grosgrain bow adorned by brass nail tops.
Price Rs 49,500

Roberto Cavalli
This dazzling creation is a part
of the Roberto Cavalli Spring/Summer 2013 collection. The open-toe booties in python colours of yellow, red and grey come with a lateral zip at the back to secure the foot and make it comfortable to walk in these stylish and sophisticated shoes.
Price Rs 77,825

Valentino
Italian designer Valentino Garavani is known for his opulent designs. This is evident in his bow jelly thong open toed sandals. A part of his Spring/Summer 2013 collection the eye-catching flat-heeled sandals have a sculptural bow sitting atop the thong strap.
Price Rs 16,200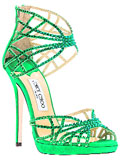 Jimmy Choo
Live the high life with this Jimmy Choo jade green calf suede 'Diva' sandals. These feature open-toed thin crystal embellished straps, an open mid-section, a rear zip-up fastening for a snug fit and a suede stiletto heel. The standout sandals are sure to invite many admiring glances at a party.
Price Rs 61,325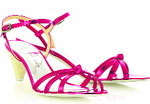 Marc by Marc Jacobs
Every year leading American designer brand Marc by Marc Jacobs' footwear collection is a highly sought after event. The highlight of the 2013 collection is the metallic pink leather open-toed sandals that have a knot at the front and a buckle fastening strap at the ankle.
Price Rs 22,100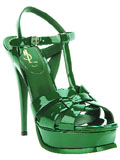 YSL
Yves Saint Laurent is regarded as one of the greatest designers of the world. Years after his death, his French fashion house YSL continues to be the trendsetter. An example of that is the high-heeled patent leather stiletto sandals with intertwining straps and beveled platform.
Price Rs 48,125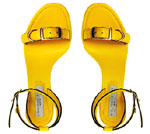 Stella McCartney
Former Beatles singer Paul McCartney's daughter Stella is right on top in the world of fashions. The British designer's later Spring/Summer 2013 collection has everything a woman desires including these yellow sandal-styled block heeled shoes with a buckle fastening and an open-toe design.
Price 26,675

Manolo Blahnik
One of the best-known names in women's fashion footwear, the Spanish high street brand Manolo Blahnik's patent leather open-toed sandals have a four-inch heel, thick adjustable buckle bands fitted with a sturdy leather sole. The sandals have an elegant look and will complement any dress.
Price Rs 38,500

Christian Louboutin
The Christian Louboutin tosca suede wedges are an ideal party wear. The strappy sandals with metallic gold and purple tie-dye printed twill woven jute wedges make a unique style statement. A zip at the back ensures your foot is firmly ensconced inside the cushioned leather insole.
Price Rs 40,375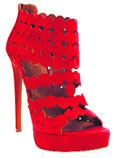 Alaïa
French couturier and shoe designer Azzedine Alaïa's open-toe circle platform sandals lend a timeless appeal with their booties-cum-strappy look. Part of the Spring 2013 collection the lazer cut suede circle cutouts lend a dramatic charm making it the favourite of many celebrities and Hollywood divas.
Price Rs 62,700

Proenza Schouler
The New York-based women's wear and accessories brand Proenza Schouler has, of late, been known for its shoe collections. According to the brand, its colour-splashed snake-print leather open-toed sandals showcase the nostalgic mood of summer.
Price Rs 43,725

Prada
Prada is for people who have a sophisticated sense of fashion. The Italian luxury brand's footwear is as much in demand as its haute couture and perfumes. Its latest Prada pewter leather sandals with a four-inch heel and gold hardware and double ankle straps is made for classy women.
Price Rs 14,300

Chloe
Footwear by French luxury brand Chloe exudes style. Its
ankle-wrap open-toed sandals have chunky heels and d'Orsay silhouette. These sandals exude an air of sophistication. Their leather uppers, grip straps and three-stacked wooden heels make them a class apart.
Price Rs 27,500

When business is a cakewalk
Setting up Bakebox in the NCR gave home and hobby bakers a platform. Jennifer's initiative connects amateur bakers to customers
Swati Rai
Jennifer Duthie, 27, a business and management graduate from the UK, who grew up in the UK, was an avid participant in many business competitions. She won awards for innovation and business plans. In 2010, after a professional stint spanning many industries and countries in large multi-nationals, including Microsoft, Lehman Brothers, Lloyds Banking Group and the NHS, she decided to ditch the corporate world. Combining her business acumen, experience and her love for all things sweet, she launched a unique subscription mode Bake Box the subscription model of home delivery of bakery products to those who order them. The bake box has in it the best goodies and features a baker of the month too and Bake Mela.
Jennifer explains how Bake Box originated in India, "I attended a seminar in London at Top Drawer - a design expo. The speaker spoke about the trend of subscription commerce and it really captured my interest. I came back to India and spoke to the team about the concept. The team brainstormed and Bake Box was the result. We tested the concept through splash pages and starting social media to see if people would be interested." After testing waters, she took the plunge and launched Bake Box and Bake Mela an online directory of all Indian home bakers were so we launched. Presently operational in the National Capital Region, Jennifer hopes to expand to other cities as well. She says the aim is to grow Bake Mela into a huge platform where home and hobby bakers can get information, connect with customers, procure goods and learn more about baking. We are already building collaborations with the best baking brands entering India such as KitchenAid. She is being approached for franchising Bake Box into other cities. Over the next year, her focus will be working on expanding Bake Box to other Indian cities through a mix of franchising and our own local teams." Jennifer adds, "We are growing orders with Bake Box by an average of 25 percent every month."
Jennifer feels that "We have become successful because we genuinely care about the bakers and we are pleasant to work with. It seems so simple but our main feedback from bakers who feature with us is how lovely it was to work with the team. We are also very proud to have introduced a business model and concept to the F&B industry in India, which is not a pure copy of something working in the West. We are innovating India outwards. We have been very focused on design and ensure all the brand aesthetics are really tasteful. She adds: "The concept is innovative and offers bakers an efficient and cost-effective route to the market. With bakers on the bake box list being multitasking women, Jennifer shares a tip with budding entrepreneurs, "Be fearless and willing to work very hard. Follow your gut as it is usually right. Make sure you have a good support network. It is a roller coaster, you need someone to keep you smiling!"

BLING IT ON
'SHOOTING' FROM A DISTANCE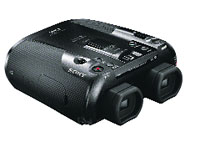 Time was when binoculars were..well..binoculars! They brought distant objects closer and helped you see beyond the power of the naked eye. Look how technology changes things. The new Sony DEV-50V not just brings far-away objects closer but also lets you record in high-definition what you see through lenses at 25 times magnification. The binoculars assume special significance when you are watching a match from a distance or filming wildlife. There is a special provision to keep targets stable and sharp even at full zoom. Go ahead and take a look at these binoculars. You'll like what you see.
Price : Rs 1.10 lakh ($2,000)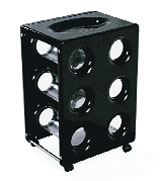 WINE ON THE RACK
Do you enjoy an occasional glass of wine? In case you do and also like to serve it at parties, then add a bit of wine style to your home decor. Wine racks can add to the décor in your room and make a definitive statement about your lifestyle. Delhi-based Idus has introduced a series of wine racks which are available in a wide assortment of materials, sizes and styles for a steady supply of your favourite bubbly. You can choose from wood, metal and stainless steel racks that are wall mounted or shaped as hangers. Pair these with attractive wine furniture and add a hint of luxury to the home bar.
Price : Rs 50,000 onwards
THINKING THERMOMETER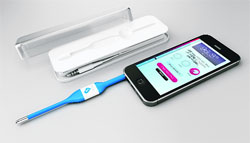 Gone are the days when the thermometer was just an instrument to check body temperature. Now it is all set to become savvy. Take for example the about-to-be launched Kinsa Smart Thermometer. It is designed in a way that one tip goes under the tongue and the other is fitted into the headphone jack of an iPhone. The temperature can be sent directly to the doctor. In fact it not just tells your temperature, but can also alert you about viruses in the air and how you can protect yourself thus helping you be a step ahead of your doctor.
price: To be announced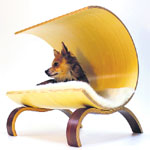 POWER of the pet lounger
When you have a stylish home, you can not afford to have a sloppy bed for your pet. The stylish Dog Pod, designed by well-known British furniture designer Glen Ross adds a touch of class to your interiors as it blends with your trendy furniture. It is made of bent plywood, with a choice of veneers and its legs complement the sleeping pod. Your dog will love this recliner as it is comfortable and has wonderful modern lines. It features a removable and washable faux fur pad, which is thick and durable. It will help your pooch to sleep well.
Price: Rs 33,000 ($600)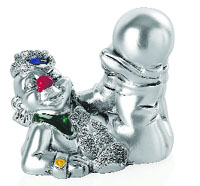 BRING HOME A CLOWN
They are the quintessential entertainers who never fail to tickle the funny bone with their expressions and antics. The circus clowns have been a part of most people's childhood. As a tribute to these entertainers lifestyle luxury brand d'mart Exclusif has launched the Clown Collection, crafted in silver. There are twelve of these intricately handcrafted figurines, each with a lovable expression inspired by the antics of real circus clowns. Complete with the trademark coloured wigs, stylistic makeup, outlandish costumes, big bows, large footwear and a red nose, they are guaranteed to add a touch of humour wherever they are displayed.
Price : Rs 1,900 each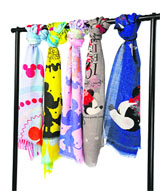 MAKE A STYLE STATEMENT WITH DISNEY
Here's your chance to add extra oomph to your attire with exclusive Disney-inspired scarves. Disney has collaborated with Shingora to create a vibrant and exciting range of scarves that are in a variety of styles, sizes and colours. They feature popular Disney characters like Mickey and Friends and Disney Princesses. Fans can choose from a wide range that includes Dots and Pops, Minnie's Limited Edition, My Princess Fairy Tale, Minnie in the City and Ethnic Mickey. So match your designer clothes with a trendy scarf to further polish your au courant image and make you stand out as a style guru
Price : Starting from Rs 595 for girls, Rs 995 for teens and Rs 1,395 for adults.
A SPA UNDER THE SEA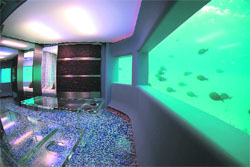 How deep can people go for a de-stressing experience? Very deep indeed. In fact, if you are at the Huvafen Fushi resort in the Maldives, you'd plumb the depths of the sea. That's because the resort's Lime Spa is underwater. It is the ultimate spa experience where you will enjoy restorative and rejuvenating therapies surrounded by fish and underwater flora. This place demands no deadlines but just promises complete relaxation where you can listen to the sounds of your heartbeats and enjoy your inner peace at the bottom of the sea.
Price : Between Rs 2.3 lakh & Rs 2.5 lakh per night ($4,200 & $4,600)
A 'DATE' WITH TEA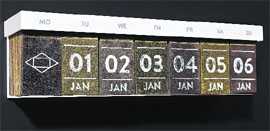 Most of us love our tea and have it first thing in the morning everyday. We don't need a calendar to remind us that it is chai time. However, a new calendar does just that. In fact, it not just tells you its tea time but you will have to tear it for your morning cuppa. German tea products manufacturer Hälssen & Lyon's calendar is made from real tea leaves. Each of the 365 days can be individually detached and brewed in a cup of hot water. Interestingly, each day has a different blend showcasing the wide variety of teas manufactured by this company. Though tea lovers would pay a small fortune for this unique calendar, it is unfortunately not for sale but distributed only as a gift to the companies business associates.
Price : Not for sale
SCENT OF A WOMAN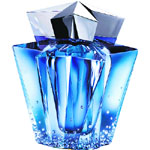 Be the life of a gathering with Angel Super Star Perfume by Theirry Mugler It may not be the world's most expensive perfume but it certainly has the classiest appeal. Being the choice of a line of Hollywood celebrities and high fashion divas, perfume has been termed as blow-your-head fragrance. The perfume has notes of tropical fruits, patchouli, bergamot, caramel and vanilla. And though it has been around since 1992, it has recently been introduced in a limited-edition blue diamond bottle adorned with elegant Swarovski crystals and has the approval of some of the world's best-known master perfumers.
Price : Rs 1.65 lakh ($3,000)

COOL CHILLER
It's one of the coolest ways to chill beer. Chillsner is a unique in-bottle chiller designed to keep your drink cold from the first sip to the last. A clever play on the word Pilsner, the gadget by Corkcicle is a blessing for those who like their beer/wine/juice/cola chilled. All you have to do is to put the chiller into the freezer for about an hour and then plunge it into a bottle of a warm drink. Within second it will be chilled without being watered down with ice. So don't settle for a lukewarm bottle of your favourite fizz. Get the Chillsner out of the freezer… happy drinking.
Price : Rs1,650 ($30)