Solar Energy
A sunshine sector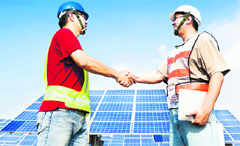 The solar energy sector can contribute significantly to plugging the country's energy gap. As a result this sector is rising as a potential job generating sector as a large number of vacancies are likely to open up over the next few years. The government, too, has initiated steps to give a boost to this sector. I t had launched Jawaharlal Nehru National Solar Mission (JNNSM) in 2010.
Career Hotline
Pervin Malhotra email your queries to careers@tribunemail.com
Prospects for PhD in social psychology
Degree in medicine from abroad
Can I do master's after graduation from IGNOU?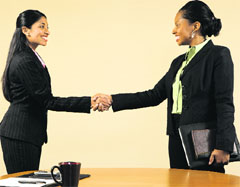 Cool Counsel
The inside out of campus placement
All large and prestigious institutions including some premier colleges have a placement cell to help students find jobs after their graduation in a particular field. Companies are invited to come and recruit candidates at the campus itself. Sometimes companies approach college authorities and fix up a date for recruitment. This process usually starts six to eight months prior to the final examination.
The Add On edge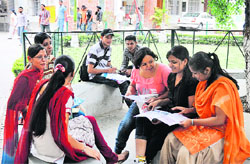 With admission season on a large number of students are busy selecting the right course and college for bachelor's degree programmes in different fields. One way to add an extra edge to your degree course is to opt for an add on course. Globalisation of education and economy has led the University Grants Commission (UGC) to reorient and reshape its policies and programmes to make the current Indian higher education system more relevant and career-oriented with focus on quality and excellence.
in conversation
New law courses for aviation and space sectors


Growth in the aviation sector coupled with commercialisation of space technologies has increased the demand for skilled manpower to meet not just the managerial requirements of the rapidly growing airports, airlines and aerospace and telecommunications sectors but also the legal complications that arise from the high value transactions.


Prof. V. Balakista Reddy, Professor of International Law and Head, Centre for Air and Space Law, (NALSAR),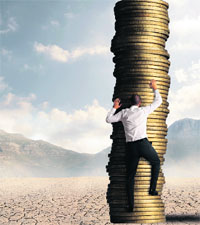 smart strategy: asking for a salary hike
How to pocket a raise
One of the most nerve-wracking moments in any professional's career is asking for a salary hike. Although a daunting task, waiting for a raise to happen just because you deserve it is no longer practical. Prior to taking the plunge prepare a background on your contribution to the organisation. Support the claim with documents and evidence for making the case stronger. Also familiarise yourself with the employer's pay practices and criteria for giving a raise. Eventually schedule a meeting with the supervisor to take up the matter in a professional manner. Subsequent to putting across your request allow them time to respond and ask questions.
Homing from work
Employees are not only working from home, they are also 'homing from work', with 93 per cent of workers taking care of personal errands and family needs during office hours, a new study in North America has found. Nearly half of those surveyed left their office during the day to take care of personal errands, including going to the bank, picking up a gift, shipping a package, getting a manicure or pedicure and picking or dropping off dry cleaning, the study by digital media firm Captivate Network revealed.
Happiness @ work
Gems of ancient wisdom
Right person for right job