Destination abroad
The winning move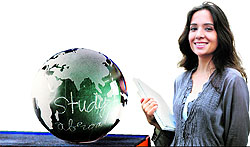 With Class XII results out, Sumit is deeply immersed in the college admission process — filling up admission forms of different colleges, checking out the fee and faculty in the top institutions, but amid all this he is envious of his best friend Rohan's luck as he is all set to fly to the US for continuing his undergraduate studies there. Well, getting admission in a college abroad is not just a matter of luck.

Career Hotline
Pervin Malhotra


I have no taste for client servicing


What are SAP system applications?


Scope of a career in architecture


What are the career opportunities in occupational therapy?
office mantra: how to manage teams efficiently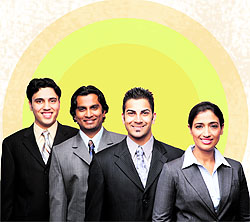 Make the best of People factor
While managing teams is one of the most important responsibility of managers, there is no generic approach that applies to all teams, even if these are within the same organisation. The first step to manage teams effectively is to understand teams in the context of the current business landscape. Managing a 'vanilla' team — comprising employees from the same demographic segment whether it is the age group or gender — present at the same location and performing well-defined roles (usually with one single reporting manager), is a significantly complex task in itself.
Mechanics of remote working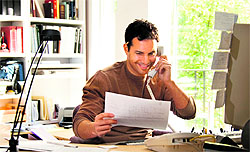 The definition of 'work' is changing and it is very different from what it used to be two decades ago. Today, "being at work" is less about being present at a particular location, filling timesheets, and more about closing business irrespective of where one is. Remote working, teleworking or telecommuting comprises a variety of work arrangements in which work is performed at an employee's home or some other off-site location instead of in the traditional physical office space.
Mid-tier IT firms may hike wages
Mid-tier IT firms such as Tech Mahindra and MindTree may raise salaries by 7-12 per cent this fiscal to ensure they do not lose talent to top players TCS, Infosys and Wipro, according to HR service providers.
career compass: visual merchandiser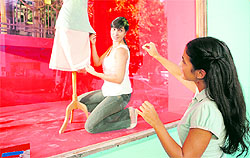 Window to success
Visual Merchandising, which is all about presenting the merchandise inside stores more strategically, offers a creative career field. It is about making the product look as desirable as possible in the eyes of the consumer, in order to encourage them to purchase. Research shows that consumers use VM to understand whether a brand fits in with their personal lifestyle or not, even whether or not to even enter a store, based on the exteriors and interiors.
in conversation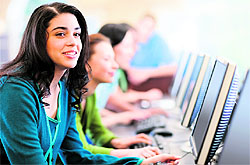 Bridging skills gap the MS way
With barely 30 per cent of the Information Technology (IT) pass outs being employable and another 20 per cent requiring adequate training to be fit for the requirements of the IT companies, there appears to be a dearth of efficient manpower in the IT sector in the country despite a large number of students passing out in this field each year. Arun Rajamani, General Manager, Public Sector and Education, Microsoft, who was at Waknaghat to sign a Memorandum of Understanding with the Bahra University shared these views while talking to The Jobs and Careers.
Cool Counsel
choosing an mba specialisation
Keep long-term goals in mind
Although a management degree does not put one in a big league overnight and requires as much of hard work as any other profession, still it can accelerate the pace of one's career if rightly planned and pursued. Choosing the right specialisation is one of the most important aspects of this growth plan.
A career beyond MBBS
A lot of students who dreamt of joining MBBS face disappointment and in most cases because of their low marks, there is absolutely no chance of reattempting the entrance exam.
CareerCature
SANDEEP JOSHI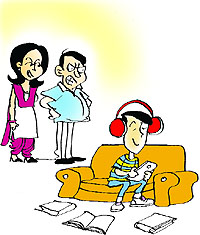 Calm down please! He's building a social profile to give a boost to his job prospects.

Online hiring down as firms get cautious
Recruitment activities in the country witnessed a slowdown in the month of May as employers chose to tread cautiously due to global economic conditions, says monster.com. The job portal's employment index declined to 127 in May as compared to 136 in the previous month, registering a decline of 6.62 per cent.
Happiness @ work
Gems of ancient wisdom
Take risk to rise
Just as a ship can't stay in the harbour all its life, individuals who wish to rise in their career have to leave their comfort zone at one time or another. Depending on your nature and strategy, you can choose from among taking on extra responsibility, job jumps or making career shifts.