tax tips
Can I declare rental income in my IT return?
S. C. Vasudeva
email your queries to realestate@tribunemail.com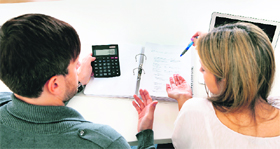 Q.My is regarding the rental income earned from house. My house is jointly owned by my wife and me. We have started receiving rent of Rs 15,000 per month from one portion of the house that has been let out.
I would like to know if I can show the entire rent received during the
previous year (Rs1,80,000) in my income tax return only. —girish sachdeva
A.You have stated in the query that the house is jointly owned by yourself and your wife. However, you have not indicated the source of funds invested in the acquisition/construction of the house. In case your wife has also contributed towards the acquisition/construction of the house, then it may not be possible to show the entire income of Rs 15,000 per month in your tax return. Assuming that the entire cost of acquisition/construction was met by you, it will be possible for you to include the amount of Rs 1,80,000 as rental income in your tax return.

No tax rebate on selling a plot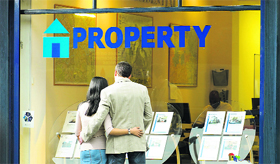 Q.I have a couple of questions regarding the purchase of a plot:

Can we purchase a residential plot in a builder's/ private colony against a HUDA residential plot without any liability involving a long-term gain?

Can this long-term gained amount be given to a son without involving any tax (i.e. 20 + 3 per cent)? — k.k. vaid
A.It seems you intend selling the plot purchased by you in HUDA colony and utilising the sale proceeds for buying a plot in a builder/private colony. Assuming that your query is on the above lines, you will not be able to save the tax leviable on capital gain arising on sale of plot in HUDA residential colony. You can save tax only if you utilise the net consideration (sale consideration less expenses incurred in connection with the sale) for the purchase or construction of a residential house within the specified period.

How can I save tax on selling agricultural land?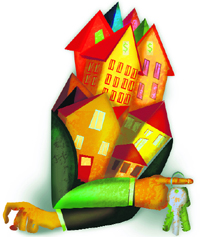 Q.I am resident of Jalandhar. We have 3 acres of ancestral agricultural land in a village near Hoshiarpur. We intend to sell this land for approximately Rs 2 crore. At present I am not filing income tax return as I do not have any taxable income. My father is a retired government servant and gets pension. I am working as mechanic in a workshop and am getting a salary of Rs 10,000 per month. We would like to invest this amount into bank FDs. Please guide me on the following points:

If we invest the complete amount in bank FDs then will the amount be taxable on the maturity of these FDs or only TDS would be deducted on interest. Is it possible to avoid the deduction of tax at source.

If we purchase a plot in Jalandhar city within a year of selling the land, would the gain arising on sale be taxable. — ram singh
A.Reply to your queries is based on the presumption that agricultural land has been held for more than three years.

The facts given in the query do not indicate whether the agricultural land situated in a village near Hoshiarpur would be covered within the category of a capital asset. This fact has to be ascertained in accordance with the provisions contained in Section 2(14) of the Income-tax Act 1961 (The Act). In case the same is covered within the term 'capital asset', capital gain @ 20 per cent plus applicable education cess @3 per cent thereon will have to be paid on the capital gain arising on the sale of such agricultural land. In case such an agricultural land does not fall within the ambit of the term capital asset, no tax would be leviable on the capital gain arising on such a sale.

The amount received on maturity of fixed deposit is not taxable. The TDS will have to be deducted from interest accrued on the fixed deposit in view of the total amount of interest accruing thereon being more than Rs 10,000 p.a. Since the estimated amount of interest earned would be more than the maximum amount on which the tax is not payable for financial year 2013-14 by an HUF (presuming that the land sold was a family property), it would be beneficial for you to get the tax deducted at source as this would go to reduce the amount of advance tax payable on the interest income so earned.

The purchase of plot of land at Jalandhar within a year of the date of sale will not save tax on capital gain.

The amount of tax on capital gain can be saved if you invest the entire amount of net consideration (sale consideration less expenditure incurred in connection with such sale) towards purchase or construction of a residential house. The purchase has to be effected within two years after the sale of the land and construction within three years after the sale of the land. You can also save tax by investing the amount of gain towards the purchase of tax-saving bonds. However, in such a case the saving would be proportionately reduced as such bonds can be bought to the extent of Rs 50 lakh only in a financial year.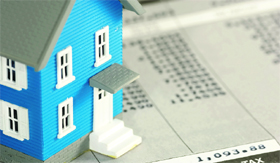 Q.I have constructed a building that will be used as a hostel for college students. It has 50 rooms. Each room will have two students and the room rent will be Rs 4,000 per month. The hostel is purely for residential purpose renting to college students. Can you please advice regarding the following:

Does this fall under Service Tax norm or (Negative List) proposed exemption under item 18 is applicable.

In financial year 2013-2014, the total rent will cross Rs 10 lakh per annum. For paying income tax can I claim deduction for building at 10 per cent per year or standard deduction at the rate of 30 per cent? — raj mundi
A.Your queries are replied hereunder:

Hostel accommodation should fall under item 18 of Mega Exemption Rules. Such a service is not covered in Negative List as stated by you.

Rent per unit being less than Rs 1,000 per day you should not be subject to service tax in view of the exemption. The question of availing exemption of Rs 10 lakh should not arise in this case.

You should claim that you are running the hostel as a business venture and in that event you should be entitled to depreciation at the specified rates in respect of fixed assets used for such business. Various fixed assets likely to be in use for the purpose of a hostel are furniture, building, electric installations, fans, etc. etc.
What will be the indexed cost of plot bought in 2004?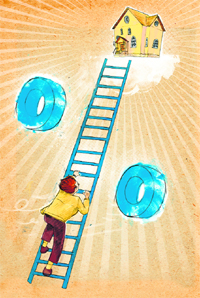 Q.I purchased a plot for Rs 40,000 on July 16, 2004 in Jalgran village in Una district (HP) and sold it for Rs 3,00,000 on March 18, 2013. Kindly advise me on the following points:

What will be the capital gain for calculating index cost (inflation) for this transaction?

What will be the capital gain? — mohinder singh
A.Your queries are replied hereunder:-

Cost inflation index for financial year 2004-05 was 480 and for financial year 2012-13 it was 852.

Indexed cost on the basis of above would be Rs 71,000. The amount of capital gain would thus be Rs 2,29,000 (3,00,000 - 71,000). Such capital gain would be taxable @20 per cent plus 3 per cent education cess thereon.