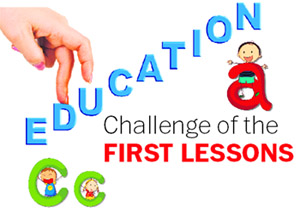 Pre-primary school teaching
Teaching is a challenging and exciting career. More so if it involves teaching pre-school children
Watching children grow, enjoy learning, and gain new skills can be very rewarding. And if you love spending time with kids, and have heaps of patience and energy, then it can be the best job in the world — knowing you have the capacity and responsibility to impact, shape and affect young lives forever. While this is certainly true for all teachers, it is an even greater truth for teachers working in pre-primary classrooms because these are the first impressions the children receive about learning and school.
Career Hotline
How can I get into NSD?
Q. I am in second year of BFA course. I wish to join the National School of Drama. Could you please tell me about its selection procedure? I am very interested in stage design but have no prior experience. Will I qualify? — Yasmeen Khan
Cool Counsel
Be open to change
Human beings are governed by the divine wheel of laws which are supreme and inviolable. However, while living in conformity with these laws, one must continuously keep evolving and changing. The law of "Continuous Adjustment" says that one can cope with any situation only through change. Meaningful and positive change can come about much faster and can be more sustaining, if handled properly in the earlier years of life.
Scholarship Roundup
Research fellowship at Birla Institute of Technology
DST is funding JRF position at Department of Applied Chemistry, Birla Institute of Technology in Ranchi. The fellowship is awarded in the synthesis of photo sensitizer-loaded metallic nanoshells and plasmonic modulation of singlet oxygen generation: towards developing a non-invasive, bimodal nano-therapeutic tool.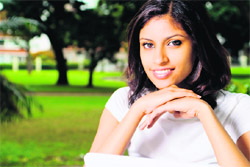 stepping stones: target civil services
Get a head start
Getting into college is not only the beginning of a new phase in one's life, it is also the time when majority of students actually start thinking about their careers, jobs and professional life very seriously. Among the vast majority of jobs and fields available to students, it is the civil services that remains an indisputable leader.
career compass: corporate catering
Catering to new tastes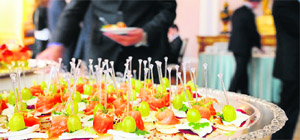 A growing corporate sector has added a new dimension to field of managing events for the business houses. Corporate catering is fast emerging as a new and specialised field opening up new vistas for students in the hospitality sector. Apart from other catering services corporate catering professionals understand the importance and value of brand more.
career compass: nursing
Nursing ambition
Nursing is not just taking care of the sick. Nursing careers offer a wide variety of roles and a broad scope of responsibility. Some of the opportunities for qualified nurses include teaching, administration and research jobs. There are many different types of nurses, and several different ways to get into this career.
course cruising
PG Diploma In archaeology
Applications are invited for admission to two-year PG Diploma In Archaeology course Session 2013-2015 in Institute of Archaeology, New Delhi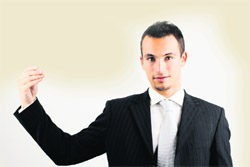 office mantra: what not to say @work
Mind your words
High pressure, higher stress levels, less time, lesser patience and longer time spent at work makes it easier to lose one's cool and sense of propriety of speech much more easily! Verbal bloopers, inadvertent remarks and untimely advice can cost you your job. Minding one's language at work is the mantra of mastering gen next urban etiquette!
Flip side of working at Facebook
Facebook employees have given bizarre answers to a question posted by a question-and-answer website Quora. Quora had asked a question 'worst thing about working at Facebook' to which the social media giant's employees gave varied and interesting answers.
A rewarding strategy
An industry survey conducted recently has found that one in four employees in India is likely to switch jobs this year, making it a country with the highest rate of attrition in the world.
cubicle trends
Bosses ruining vacations!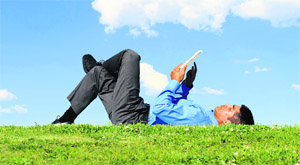 Bosses may be ruining their employees' vacation by expecting them to work while on holiday, a new study has found. In the research, based on responses of 2,071 workers, around 54 per cent said their boss expects them to work while on vacation. Sixty-four per cent of workers said they check email on vacation, doing so because it helps to help ease their return to work after their time off, BusinessNews Daily reported.
CareerCature
SANDEEP JOSHI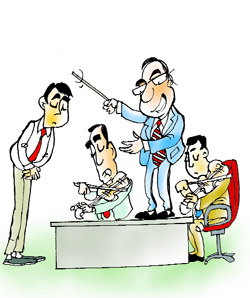 This is the beginning of your three- hour emotional endurance test.
Happiness @ work
Gems of ancient wisdom
Rain is no pain
In monsoon, there's precipitation — every year. If such a predictable thing causes your work to stop, then there is something lacking in your planning. In Udupi, 13th century saint Madhvacharya saw a cargo boat from Dwarka being tossed about on the turbulent sea. The seer waved his saffron robe and the sinking ship was drawn ashore.
newsboard
Spreading financial literacy
Business school XLRI, Jamshedpur, has launched "Financial Literacy on Wheels" initiative at Jamshedpur in association with the State Bank of India. The objective of the initiative "Financial Literacy on Wheels" under the 'Sanchetna' project is to spread awareness of savings, insurance & old age pension among the villagers and urban poor, coming closer to their homes.