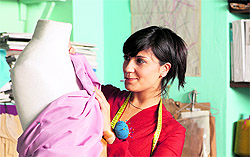 Designer's touch
The dress you wear, the house you live in, the car you drive, the phone you use - all these diverse elements have one thing in common - they all have some basics of design. Furniture, clothes, jewellery, ceramics, interiors, textiles, graphics, mobile applications, TV and film — you name it and design is an integral part of it.



New fields to explore Thinkstock photos/getty images
field in focus: fine arts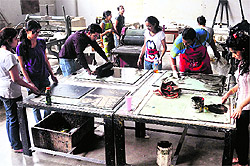 In fine fettle
Harpreet Singh, a student of BFA final year, who took up Fine Arts against the wishes of his family, is upbeat about the changing perceptions about this subject area. '"For first two years, my father was upset that I chose to become an artist. He is a happy man ever since I joined Infosys as a Graphic Designer". Almost a decade ago, when students used to express an interest in Fine Arts it was viewed as an avocation and not a vocation.

Career Hotline
Pervin Malhotra


Is developmental com a good option?


Scope of philosophy honours course


BBA vs IIM-I (IPM)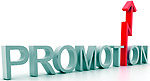 smart strategy: handling promotion
Getting into managerial shoes
A much-awaited moment in every professional's life is promotion to the next level. It is the coveted recognition for one's hardwork, sacrifice and dedication. Whilst the advancement in career is exciting, it is accompanied with challenges. The transition is especially difficult when one becomes a first-time manager.
hiring scene
Cautious growth
With just two per cent y-o-y increase in hiring, the India Inc.'s hiring sentiment has remained cautious in June, according to the Naukri Job Speak Index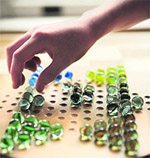 work station
Room to grow
Things were looking not too bright for Asha, the new-hire in the company. It has been two months since she had joined the company, and her manager is worried because the initial potential shown by her in the interviews and in her work has not panned out. It is as if she is unable to keep up with the pace of the office. Then there is the problem of communication — she is increasingly withdrawn and given to terse one-word replies.
in conversation
Skilling students through virtual classrooms
Technology is fast changing the face of the education system in our country. While online education doesn't need an introduction anymore, it is the virtual classroom that is the new concept that the students are fast exploring now.
International Business


Trained professionals needed to change the game
India's share of exports by Micro Small and Medium Enterprises (MSME) in its total exports has been estimated at 43 per cent in 2011-12 according to Ministry of MSME and the number of people employed by this sector is around 80 million. As per DGCI&S data, the last three years MSME exports increased by approximately 60 per cent from $ 82,494 million in 2009-10 to $ 1,31,483 million in 2011-12.
expert speak: S. K. Gupta, Chief Executive, Exim Enterprises.
course cruising
Fashion entrepreneurship
International College of Fashion (ICF), New Delhi, is inviting applications for admission to undergraduate and PG diploma courses and MBA in fashion entrepreneurship.
CareerCature
sANDEEP jOSHI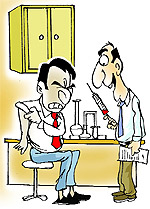 Workalcoholic? We'll give you appointment letter after a few tests.
bookshelf
Interview mantra
Adman, entrepreneur, author, Sandeep Goyal and lawyer-in-the-making daughter, Carol Goyal, have joined hands to write a get-ahead primer, You're Hired!. The book walks its readers through the rights and wrongs of an interview, the varied perspectives of hiring organisations and how best to prepare for the job on offer.
Happiness @ work
Gems of ancient wisdom
No dearth of options
In no situation, howsoever hopeless, should one become despondent. Remember if God shuts one door, he opens another.
newsboard
Emaad Muzaffer wins World Student Icon Award
Emaad Muzaffer, a student of Manav Rachna International School (MRIS) Sector, 46 Gurgaon, won the 'The World Student Icon Award' at Auckland, New Zealand on 6th July 2013. A total of 1800 delegates across 60 countries had participated in the 19th Annual World Leadership Congress for Youth.
scholarship roundup
North South Foundation (NSF) College Scholarships
North South Foundation (NSF) is offering college scholarships to undergraduate students entering into engineering, medicine or three-year polytechnic (diploma in engineering) at a government college (including seats in Government Aided colleges).