World through their eyes
For these women their romance with the camera has come a long way now. On World Photography Day they share what clicked …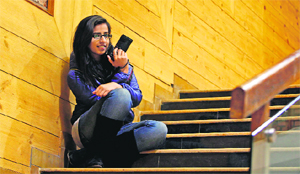 A moment's click transforms memories into eternity. That's the power of a camera; it freezes people, captures places and celebrates the ever fleeting present. When the frames take over and the words step back, the difference between the human eye and the lens comes to the fore. No wonder, many have given into the temptation of the optical instrument.

Behind the lens: Deepika Sharma
More than comedy
Punjabi film Putt Jattan De offers a complete entertainment package for the audience
With every successful Punjabi film, the Punjabi film industry takes a step forward, gains confidence and boosts the budget. It results in import of actors and technicians from Bollywood, shooting schedules in foreign locales and a storyline that promises more than comedy. The only factor that has remained intact all this while is 'jatt'. It conveniently makes for the suffix or prefix of the title, ensuring that the nomenclature doesn't fall out of line.
Hrithik returns with a bang!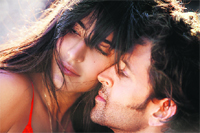 Hrithik Roshan will soon be seen on the sets again. The shooting of his next film, Bang Bang, commences in mid November. The third schedule of Siddharth Anand's next was supposed to go on the floors from July 10, but the actor's hospitalization last month brought the plans to a halt.

Together again: Katrina Kaif and Hrithik Roshan
Reaching for the stars
A beauty queen and a young actor share their take on success...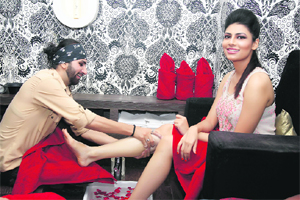 At the stage of Femina Miss India beauty pageant 2012, which was ornamented with 12 most beautiful women from across the country, there was only one deciding question that could sift the chaff from the grain - If you had a choice between recruiting 1000 unemployed people or feeding 1000 poor children, which one would you choose?
Vanya Mishra gets a pedicure at Cleopatra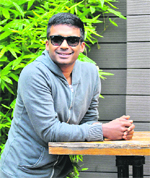 Play it on
Making music is loads of hard work and not just fun, clarifies DJ Nawed
For someone who has not just established but distinguished himself in the alternate remix market, a statement against the remixes comes as a shocker rather than a surprise. "Remixes aren't challenging enough…There's a reason why every remix sounds the same in the market. They are giving in to the market trends and not trying hard enough…a good remix is when you don't conform to the norms."
Pulling the right strings
Jayanthi Kumaresh took to the veena as a three year old and shares how it is the most majestic instrument that India has contributed to the world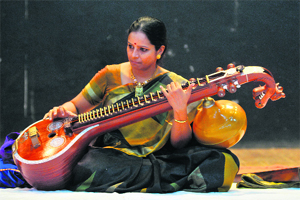 Each time she plucks a string, the twang of the veena sends you in a transient state of trance. And just when you begin to decipher the unfathomable reasons for the impact that the recital has on you, she interrupts the free flowing gamut of thoughts and guesses with a flavour of typical south Indian dialect, "Every musician seeks the ultimate purity of sound, which seeps into the innermost core of your soul.
Starry eyes
Meher Sharma has made a bright start on telly with Bani Ishq Da Kalma. The child is beaming with energy and we catch it all...
Main dikhne mein toh chota hu, lekin kaam bahut bade bade karta hun," says Meher Sharma in a rather compelling tone while enacting a scene from the show, Bani Ishq Da Kalma, which is telecast on Colors channel. The nine-year-old has made a rocking debut as a child actor on television.
Spice it up
IICE is all set to create a difference through their first reality show, IICE -The City Crawl. With youthful exuberance and pulsating enigma, the show is all set to bring in a fresh flavour and includes travelling with a bandwagon of celebrities in "The City Crawl" bus. This larger than life crawl is a nationwide road/air journey across 13 cities to search for the 'hottest and quirkiest' girl. With surprises like a wild card entry and many more, it's going to be aired on Channel V.
Master Chef
Meaty portion
While browsing through the non-veg spread in the stores we come across many exotic meat cuts and the adventurous foodies or home style chefs do get tempted to try those out in the certain delicacies. But then how to go about it? Here we bring you a delectable dish made with pork baby back ribs.
Its Rocking
Can you beat it!
Recorded by American indie rock band, Imagine Dragons, Radioactive is the opening track for their major-label debut studio album, Night Visions. Musically, Radioactive is an alternative rock song with elements of electronic rock and dubstep. Due to heavy rotation on TV and radio channels, the song has reached No. 3 on the US Billboard Hot 100 chart.
chatter box
Bonded with love
Sister act
Ruslaan Mumtaz: I don't have a real sister, but I have a rakhi sister from the past 15 years, who stays in my building. She got married recently and I will be expecting her to come to my place on this Rakshabhandan. Like every year, I will gift her chocolate. She used to baby sit me in my childhood days as my parents were busy with their work. As such, there are no special plans this year as I will be shooting.
Astro Turf
ARIES: You will be focused and alert. Working with colleagues and gaining their support will lead to faster progress. Don't make impulsive decisions when it comes to your finances.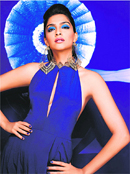 Balancing act
Sonam Kapoor is giving an all new look to her personal space. Post the huge success of her recent films Raanjhanaa and Bhaag Milkha Bhaag, the actress got into the shooting of her next film with YRF. The actress is making sure that she finds some time from her hectic schedule to personally select every single thing for her room.

Star power
DAR Motion Pictures wants to throw an industry party for Karan Johar who has decided to present and promote Lunchbox starring Nawazuddin Siddique. Karan Johar liked the movie very much and would like to lend his star power to the acclaimed indie-flick.

Party time: Karan Johar

Lonely struggle
Randeep Hooda feels he has been betrayed and abandoned by his loved ones and that helps him to act in movies. He said, 'My parents used to work in the Middle East. They left me with my grandmother to work there and earn for my education. But because they left me and I was very young, for many years I had that deep sense of betrayal and abandonment.'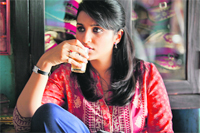 Real to reel
Parineeti loves to drink tea. During the shoots of her movie Shuddh Desi Romance, the actress was seen sipping tea in between the scenes. This inspired Manish to use the habit for her character in the movie. As Gayatri in Shuddh Desi Romance, she will be seen drinking a lot of tea in the movie now.
Little 'big' girl
Sonakshi Sinha is a very successful actress and a big girl but she has to follow a deadline set by family. No matter what she is doing, if she is out alone, she has to return home by 1.30 am. She likes that she is treated like a little girl in the house. That is sweet!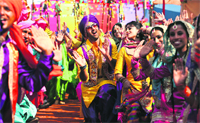 Bhangra beats
Ranbir Kapoor learnt the bhangra for Besharam. Being a Punjabi himself, he has never performed the Bhangra full on in his movies. Everybody knows he is an excellent dancer and can do anything! He has gone completely desi here.
Playing Punjabi: Ranbir Kapoor