Aviation Law
Flying high
If you have an interest in aircraft and are interested in a legal career, then you can be cleared for take-off with a career in aviation law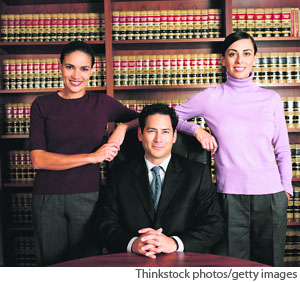 The recent collaboration of Jet Airways with Etihad Airways of the United Arab Emirates made headlines. So did the entry of Air Asia, a Malaysian airline owned by an Indian from Malaysia, bringing, as it did, cheap flights into India. With fast growth in the aviation sector and the commercialisation of space technologies there is today a growing need for professionals to handle the legal implications of such high-value transactions. All deals or contracts between airlines, or aircrafts companies, or regulations relating to air space, flights across countries, air accidents or aircrafts laws are part of what is an increasingly growing field of law — aviation law.
Career Hotline
Security concerns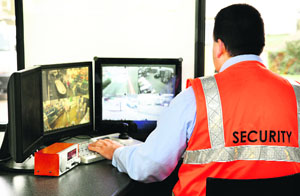 Q. I am interested in working as a guard. Can you tell me a little bit about the profession and the job prospects? — Yogesh Kumar
A. With the growing threat of terrorism and crime, security officers/ guards are being increasingly called upon to protect their employer's investment, enforce laws on the property and deter criminal activity. Security guards, both male and female, are employed by the security agencies for the security of housing societies, offices, commercial complexes, hotels, auditoriums and even government establishments. With the mushrooming of security agencies across the country security personnel are much in demand.
Newsboard
Indian project wins Ibsen Scholarship
The Indian Theatre Roots and Wings based in Kerala has been awarded Ibsen scholarship for its initiative of using Brand and Peer Gynt as a stepping stone for a forum theatre project Tribal Ibsen Project involving indigenous communities in Kerala. According to the jury the project shows great inventiveness both in its interpretation of the two plays and the way they thematise identities and conflicts between traditional and modern societies.
Course cruising
HPU Admissions: Himachal Pradesh University is inviting applications for admission to M.Phil., L.L.M. and Diploma in G.I.S. (Entrance based)/ PG Diplomas in Clinical Psychology, Environmental Psychology and Organisational Psychology (Merit based) courses for the session 2013-2014. M.Phil (Chemistry, Botany, Zoology, Pol. Sc., Psychology, History, English, Commerce, Physical Education, Per. Arts, Physics, Maths, Bio-tech., Hindi, Sanskrit, Economics, Geography, Public Admn., Sociology and Education)/L.L.M.
Field in focus: pet careers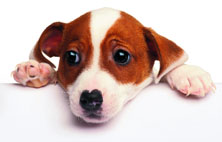 Animal instinct
Do you love the cuddly comfort of pets? Can you feel the love of animals and understand their language? Well, if this is the case then you can translate your passion into a promising profession where you can care for and nurture animals. There is a broad spectrum of career options ranging from being a vet to a dog walker. Here are some of the career pathways that you can choose from:
Scholarship roundup
CSIR institute is inviting applications for the award of Raman Research Fellowships during 2014-2015. The fellowships are granted to the CSIR researchers for carrying out research in the emerging / high priority areas. Total two fellowships are available for four to twelve months. It is tenable at foreign institutions /R&D Centres of excellence. The students of India can apply for the fellowships. Application should be submitted till 1st October, 2013.
Study abroad
Beat visa hassles with advance placement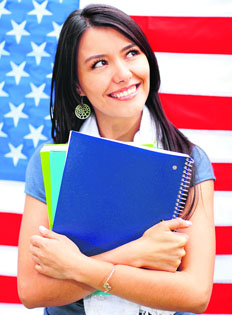 Is it tough to get a student's visa to the US? Most of us think it is, especially from India where tons of students have their ambitions tied to global placements after their study. F1 study visa should not be difficult if you get admission in a US university. Terry University in Atlanta, that launched its India programme earlier this month is authorized by the state of Georgia with a mission to help students from India study in the US after they finish some credits online, in India. Prof Arun Nagpal, Associate Professor, Department of Physics, who is the university's coordinator for India affairs talks about a faster and cost-effective way to get into a US university. Excerpts:
How can advanced placement help students to get into a US university?
If you are an early bird, you can get credits from a US university as early as in your Class XI and XII in India. This is called an advanced placement. A university in the United States offers you an online course work of first year programme while sitting in India, finishing your high school.
Office mantra: how to quit the habit of making excuses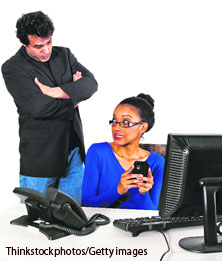 No excuses please!
Making excuses is one 'sin' that almost each one of us has committed at some point of time to come out of a sticky situation or to cover up our failures. Harmless as it may seem in the beginning to blame the traffic, rain or a flat tyre for getting late for work or missing a meeting, if kept unchecked it can develop into a serious behavioural malfunction wherein one starts using an excuse at the drop of a hat. This becomes like an addiction wherein a person doesn't want to ever take responsibility for committing a mistake or missing a deadline. The initial kick of getting one's way with just a little smart talk often makes one fall completely into this trap of making excuses and soon it becomes a habit — a habit that can be deadly.
Bookshelf
Courting creativity
What if creativity was something that could be taught? What if practical thinking, not divine inspiration, was the key to innovation? And what if a career as an innovator — or even an inventor — was only five simple steps away? That's exactly the message of Systematic Inventive Thinking (SIT), the groundbreaking technique at the forefront of an innovation revolution sweeping through businesses worldwide. Thinking inside the box with SIT gives the most practical, innovative and exciting results.
Happiness @ work
Gems of ancient wisdom
Let the funds flow
In this material world, money — most often than not — gets the last word. As wealth moves life's wheels, it is unwise to expect great things from a growling stomach and an empty pocket. After his father King Sindhula and uncle Munja, Bhoja ascended the throne of Dhara in the 11th century. One morning, he saw a learned Brahmin shutting his eyes as he passed by him. Enraged at being treated like a commoner, Bhoja demanded an answer from the Brahmin. "Generosity is the greatest trait of a glorious king. As you don't have it, you are a miser. I shut my eyes as it is inauspicious to see a miser at the start of the day." After that, Bhoja not only invited talented persons to his court but also showered them with gifts.
What employers want
Tickling the funny bone of your interviewer may land you the job! Job candidates with a sense of humour are more likely to be hired, a new study has found. The research also found that when two equally qualified candidates were compared, those who were involved in their community and those who were better dressed were more likely to get a job.
IIM offers 3-day Executive Education Programme in Luxury Business
Indian Institute of Management, Bangalore, announces a three-day Executive Education Program in Luxury Business. Titled 'Strategic Management of Luxury Business: Managing Luxury Products and Services – from Concept to Consumer', the program me is targeted at entrepreneurs and CEOs of new luxury businesses, GMs/profit center managers of international luxury businesses, designers looking to create luxury brands, managers of luxury franchise businesses, suppliers of products/ services to international luxury businesses, marketing managers of luxury brands, and advertising agency executives of luxury brands.
Fortnightly quiz 446
1. Name India's first dedicated spacecraft for defence applications that was launched from Kourou in French Guyana recently.