Wind energy
The Wind beneath your wings
Every couple of weeks we feel the pinch when petrol prices rise higher and higher. And while there is talk of conserving fuel, of environmental concerns and of the current account deficit mounting as we import more and more petroleum, we also need to seriously consider alternative sources of sustainable energy.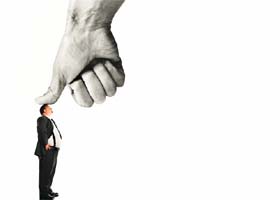 smart strategy: dealing with unfairness at workplace
Seek a fair deal
Unfairness at workplace is an ordeal that every professional has faced at some point of his career. It could be in the form of gender discrimination, regional or communal bias, favouritism, racial differentiation, or even outright harassment. But in spite of this often the concept of unfairness is based on an individual's perception of what is right and wrong.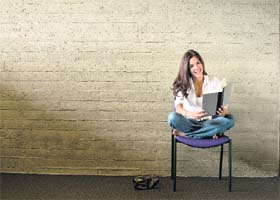 promising pathways: psychology
Get psyched for success
The demand for qualified psychologists has grown tremendously over the past few years and many new career aveneues are now available for those who have chosen psychology as their path of success. There is an increased demand for psychological services in schools, hospitals, social service agencies, mental health centers, substance-abuse treatment clinics, consulting firms and private companies.
study abroad: sweden and denmark
A Scandinavian sojourn
There are a plethora of options and choices as many more countries across the world are now investing in the export of education as they have clearly seen the benefits that have been garnered by the traditional education export countries like US, UK and Australia.
in conversation
Adding a new perspective to management education
Online educational avenues in management have opened a whole new set of opportunities for working professionals, giving them a chance to upgrade their qualifications without having to leave their jobs.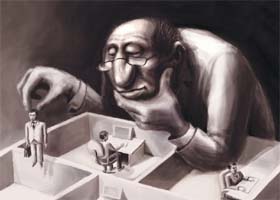 work station
Why sweat over small stuff
We've all had bosses who have this "shock and awe" approach of popping up suddenly behind us and announce, " Is that report coming along well? Need some help? You'll get it done on time, won't you?" You turn around and say, "Sure, yes, all under control." But the damage has been done. Because that's the third time the boss has asked you the same questions and the deadline's still a long way off.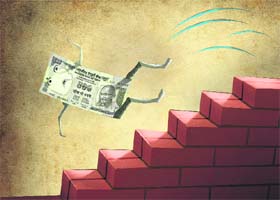 hiring scene
Weak rupee derails hiring plans
Hiring outlook has weakened in most of the Asia Pacific region, particularly in India with the rupee falling against most currencies and experts are of the opinion that the worst is yet to come. The weakening economy, inflationary pressures and falling rupee has had a detrimental impact on the companies' bottom lines, thereby creating uncertainty amongst companies and adversely impacting their talent management strategies.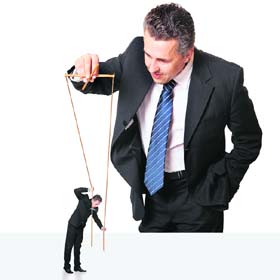 cubicle trends
Google staff loses 'creative' space
Google has reportedly ended its '20 per cent time' for creative work scheme to its employers which allowed them to work on side projects. The move has left many employees in a tizzy making them totally work bound. According to the Huffington Post, Google's famous perk has not been officially acknowledged by the management to be moribund. The report said that Google's founders had cited this 20 per cent of time as instrumental to the company's ability to innovate which led to the incubation of ventures like Gmail, Google Transit, Google Talk, and Google News, among other projects.
Happiness@work
Gems of ancient wisdom
A 'good' reason to cheer
The first sign that you are on the path to progress will come from none other than your bosses. So if your higher-ups think of you as competition, march on ahead. In 1892, Jamsetji Tata decided to start an Indian university for advance studies. But Viceroy Curzon stood like a hard rock in his path.
SCHOLARSHIP ROUNDUP
King's College offer
The Tagore Centre for Global Thought at the King's India Institute invites application for fully funded PhD studentships and research visit in UK. Two fully-funded scholarships, each tenable for a duration of 3 years, are available, and applicants for these scholarships must have an unconditional offer of admission to the PhD programme at the King's India Institute, King's College London to be eligible for this studentship.
NEWSBOARD
Solar Electrical Training Programme
Su-Kam Power Systems has become the technology partner in the "Solar Electrical Training Programme" offered by Rural Electrification Corporation, a Government of India enterprise, in association with Advit Foundation as part of the curriculum of Engineerin and ITI students.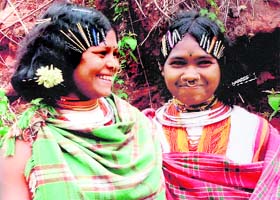 course watch: tribal development
Make a difference
Around 8 per cent of India's total population accounts for tribal community. Most of the tribal groups have been living below the poverty since long. Therefore, there is need for developing trained professionals for improving the quality of life of tribals. The Tribal Development Management courses aim at equipping the aspiring candidates with knowledge and skills for managing development projects.


CareerCature
SANDEEP JOSHI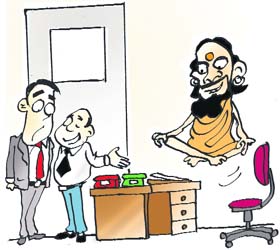 Sir, you told me to hire someone with a unique talent to beat the slowdown.
COURSE CRUISING
TISS programmes
The Tata Institute of Social Sciences (TISS) Mumbai through its nine schools and five independent centres, along with campuses in Tuljapur (Maharashtra), Guwahati and Hyderabad offers 44 highly competitive, socially relevant MA / MSc. / MRH. / MHA programmes in inter and trans-disciplinary areas of social, health, management, development, habitat and climate sciences.
CAREER HOTLINE
Pervin Malhotra email your queries to careers@tribunemail.com
What is the scope in meteorology?
How can I get into CBI?
Eligibility for CRPF post
Things most workers would like to tell their boss

With the help of employer review site JobAdvisor, Fairfax found some things that workers would like to say to their bosses. These are:

Don't be a bully.
Delegate.
It would be good to hear thanks for all of the hard work.
Don't ask for staff opinion and then ignore it.
Have a heart.
Own up to your bosses. — ANI