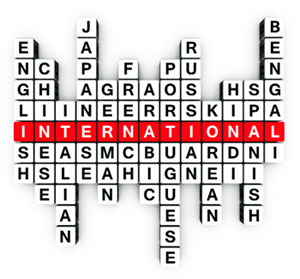 foreign languages
Lead with languages
Proficiency in a foreign language connects one with another culture and opens the doors to a whole new world of associations and understanding. But more than that in today's global economy, knowing another language adds a competitive edge to your career scope. Technology and globalisation now provide opportunities to engage with others from around the world like never before. Irrespective of the job or career, those having the ability to speak and use more than one language are more likely to be able to find a job and also have an enhanced value that could lead to varied job opportunities in future.
career compass: food and beverage manager
Super Supervisors
Be it a special event or the routine daily operations in a hotel, one person who oversees all issues related to quality control, staff management, inventory, health, safety regulations, customer service along with the profitability of a restaurant or hotel's catering department is the food and beverage manager.
career compass: fashion entrepreneurship
Business in style
A career in fashion entrepreneurship is the perfect choice for those dreaming to launch their own signature labels and becoming leaders in the fashion industry. According to a report by Fiber2Fashion.com, the Indian fashion industry can increase from its net worth of Rs 200 crore to Rs 1,000 crore in the next five to 10 years. To make it happen the industry needs those who have mastery in the business of fashion.
Aptitude assessment
The Central Board of Secondary Education (CBSE) will be conducting the fourth edition of the Student's Global Aptitude Index (SGAI) in November, 2013. CBSE is the first board of education in the country to conduct an aptitude assessment in the form of SGAI at the pan India level. Developed as a paper- and-pencil test by a renowned team of field experts, SGAI is customised to suit the Indian context.
Remember to bring manners to work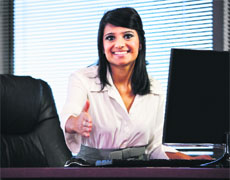 It's been said that good manners will open doors that the best education cannot. Not surprisingly, there's a good bit of research to support the point, too. A recent survey by OfficeTeam found that 80 per cent of executives say clothing affects an employee's chances of earning a promotion. In a separate survey, the company also found that nearly 40 per cent of managers do not respond favorably to social media "friend" requests from employees while 46 per cent aren't keen on connecting with their boss on social media. But leading the way in terms of contributing to poor form in the work place — and not all that surprisingly — is the inappropriate use of technology.
cubicle trends
Vacation may be the road to quitting
Bosses, please note! The long vacations your employees take have a side effect - the holiday may actually fuel their desire to quit their jobs.
in conversation
Empower employees to make a difference
Employee First is one approach that has become virtually a norm in progressive organisations. When an employee becomes an active participant to seed new ideas, organisations see a multiplier effect in performance.
Firms focus on available talent
Hiring activity in India recovered in the January-June of this year over the second half of 2012 but organisations are still trading the cautious path as focus is more on up-skilling available talent rather than fresh recruitment, says a report.



Career Hotline
Right route for a trekking guide
Q. I'm not too good in academics but love the outdoors. If I want to become a trekking guide, where should I get my certification from? — arpit ahuja
Happiness @ work
Find consenting co-workers
In workflows, one might encounter a worker who doesn't love or know or want to do his work. Don't let a reluctant co-worker spoil your plans. Finding his alternative shouldn't be difficult in this wide world.


CareerCature


SANDEEP JOSHI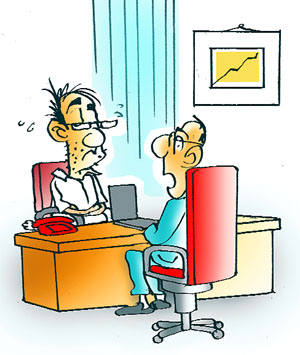 It's not working through 7 nights in a row for my project, but your low self-esteem that is the problem.
newsboard
Humanoid robot developed
A team of students of ITM University has developed a humanoid robot — Dexto:Eka: — in a one-of-its-kind project whose aim is to build a completely autonomous robot capable of undertaking search and rescue operations.
bookshelf
Looking beyond myths
101 Myths and Realities @ The Office is a compelling read for the HR guys and has something for everybody who is a part of the organised workforce. It is based on a vast volume of experiences which were gathered by the author during his professional career. Rai believes that management as a thorough leadership skill is still a mystery for many and has, thus, tried to make the ends meet in his book by fitting in the missing links in the huge organisational jigsaw. The book reflects the intent to highlight diverse situations that need to be acknowledged and addressed by the managers as well as the employees in order to produce a healthy and effective workforce.