Paying Apps
In today's fast and fluid world, our lives hinge on two important things — wallets and mobiles. Out of the two, the latter is of paramount importance. You may want to book a cab, prepare for your forthcoming competitive exam, scribble notes as reminders in your time-crunched days, connect with friends and family, find out about the nearby ATM's and stores, mobile apps come to your rescue. In this 'Smart Modeled' world, mobile apps are something you cannot do without. It is a field that offers a glorious future.
career compass: footwear designer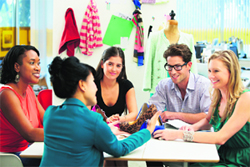 The world beneath your feet
Shoe designing is becoming a very popular career option thanks to the robust growth the footwear industry in India. As per a recent Assocham report, the domestic shoe market is pegged at Rs 2,22,810 crore and is growing at a CAGR of 15 per cent. The industry is likely to touch Rs 3,81,960 crore mark by 2015. India is the second largest shoe producer in the world after China.
Be prepared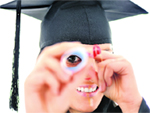 Avoid these faux pas if you want to get into a top league B- school. A good MBA school always wants quality students to add to the diversity of its classroom. This is an important factor amongst others while making the final assessment of a student. Despite achieving a high GMAT, rejections are high in B-schools because of the following reasons:
smart strategy: corporate storytelling
Do you have a good story?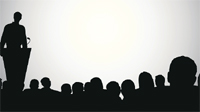 We've all come across compelling stories or tales at some point of our lives along with the zillion everyday experiences. When we try to recall an event from past, the most vivid memories are those that were linked to some story, or narrative etc. We can hardly recollect the exact lessons of our professors, but do remember some funny anecdotes they told during those drab long lectures.
Handsome hikes for Indian executives


Marking the highest annual pay hikes worldwide, Indian companies doled out as much as 9.8 per cent increase in salaries this year even though average executive compensation remained lower than many other countries, says a report.
work station
Tryst with Mr B
If every schoolyard has a bully, so has every office. We all have encountered such "characters" in our worklife and have fretted and fumed over their behaviour but it's just that as adults we don't want to accept 'juvenile' labels such as 'office bully'.
CareerCature
SANDEEP jOSHI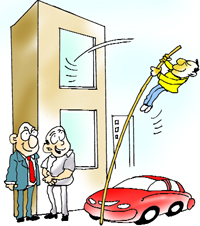 Sir, he seems to have taken your advice to pole vault to the top very seriously.
Career Hotline


Suggest some courses to get into merchant navy


Is fashion designing the right choice for me?


Language of success


Should I take 'practice' SAT?
Cool Counsel
The winning persona
A strong and impressive personality is the key to success in life and each one of us should go an extra mile to nurture it. Some of the important factors which will help you in this endeavour are:
Happiness @ work
Gems of ancient wisdom
Insulted they rose