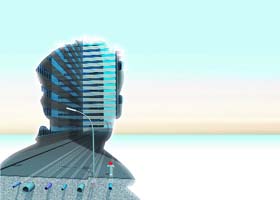 GEOINFORMATICS
Efficient information providers
If you have lost your way, or cannot find a new location, what do you do ? Google it, or access the GPS on your mobile phone. In this day and age of satellite navigation and GPS such technologies are easily available. You can locate any place through Google maps and satellite imagery identifies so many landmarks. What makes this information available to us is the science of Geoinformatics, also called Geographical Information Systems.
smart strategy: the art of getting work done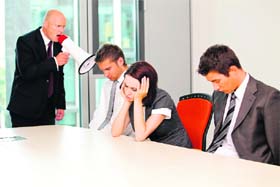 How to make juniors listen
Getting things done is perhaps the most important single attribute that every employer looks for in a candidate at the time of recruitment especially for supervisory and senior level positions. Whatever be your profession, unless you are performing the routine and mundane task of doing whatever you are told to do, you will be required to get things done from others as part of the overall plan of an organisation.
career compass: blood bank technologist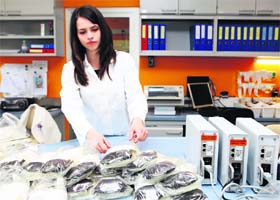 Spirit to save lives
Blood transfusion services have gained immense importance with the discovery of deadly diseases like AIDS. Untreatable blood-borne diseases and globalisation have highlighted the need for well-documented and regularised training for personnel in transfusion medicine. The recent and rapid advances in transfusion medicine in our country have shifted the focus on quality systems in accordance with international standards.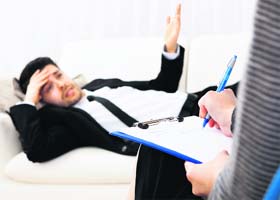 career compass: psychoanalyst
Straightening the mental knots
"Life is not a series of gig lamps symmetrically arranged together, but a luminous halo, a semi- transparent envelope" These words of Virginia Woolf give an important insight into the complexities of the human mind. The semi-transparent, the subconscious is what consumes our emotions, thoughts and actions. If you believe that you can influence the emotions by analysing the deepest recesses of the human mind, then Psychoanalysis is the apt career option for you.
Senior execs seek greener pastures
Seeking better career prospects amid economic slowdown, many senior and middle level executives are actively looking to switch jobs, according to HR experts. Reflecting the rising churn at corporates across sectors, many leading entities, including Infosys, PepsiCo and Jindal Steel and Power, have witnessed exits of high profile executives in recent months.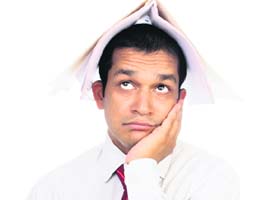 Sunday night blues!
The distress of returning to work after a weekend causes more than 75 per cent of employees to experience 'Sunday night blues', a new research has found. For nearly half of them the angst is so distressing that it makes them want to find a new job. The research, based on surveys of more than 3,600 employees worldwide, found that Sunday nights are riddled with anxiety for most employees.
COURSE CRUISING
Filmmaking and screenwriting
Whistling QWoods International is inviting applications for diploma courses in filmmaking, acting and screenwriting for the current session.
Eligibility: Pass in Plus II from any recognised board.
SCHOLARSHIP ROUNDUP
TATA Innovation Fellowships
The Department of Biotechnology, Ministry of Science and Technology, Govt. of India is offering fellowships for Indian scientists with outstanding track record in biological sciences and a deep commitment to find innovative solutions to major problems in health care, agriculture and other areas related to life sciences and biotechnology.
Happiness @ work
Praise shouldn't make you vain
With a little success will come praise — enjoy it, but guard against it preventing you from learning more and working hard. Remember, praise went to the hare's head and the tortoise won. Prince Vardhamana, son of King Siddhartha and Queen Trishala of Kundagram, was handsome, intelligent and strong.


CareerCature
SANDEEP JOSHI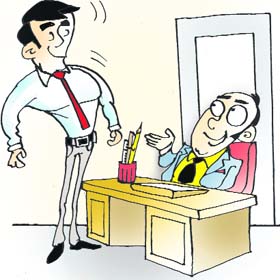 Sorry, you can't be interviewed. There is a difference between Personnel Trainer and Personal Trainer.
NEWSBOARD
ICICI academy for skill development
ICICI Foundation for Inclusive Growth (ICICI Foundation) recently launched an ICICI Academy for Skills recently to impart vocational training to youth from economically weaker sections to help them earn a livelihood.
Can I do postgraduation with a graduation course

What is the eligibility for getting into a course in speech therapy?

What is the scope in astrophysics?